Jill Duggar Dillard says she went nearly a decade without being compensated for starring in two popular TLC shows.
As one of Michelle and Jim Bob Duggar's 19 children, Jill Duggar Dillard grew up in front of viewers' eyes on the family's show "19 Kids and Counting" and her own spinoff show, "Counting On."
But in a new documentary series, the 32-year-old says she wasn't taking home a paycheck during the majority of her reality TV career.
"I never received any payout — no check, no cash, no nothing. For seven and a half years of my adult life, I was never paid," the mother of three explains in a new Prime Video docuseries, "Shiny, Happy People: Duggar Family Secrets."
When "19 Kids and Counting" premiered in 2008, chronicling the large family of parents Jim Bob and Michelle Duggar, the reality star was 16 years old. By the time the show was canceled in 2015 (after her brother Josh Duggar admitted to molesting four of his sisters), she was 23. She went on to star in her own spinoff series from 2015-2020.
Josh Duggar was later convicted in a separate case of possessing child sex abuse images, and is serving time in federal prison.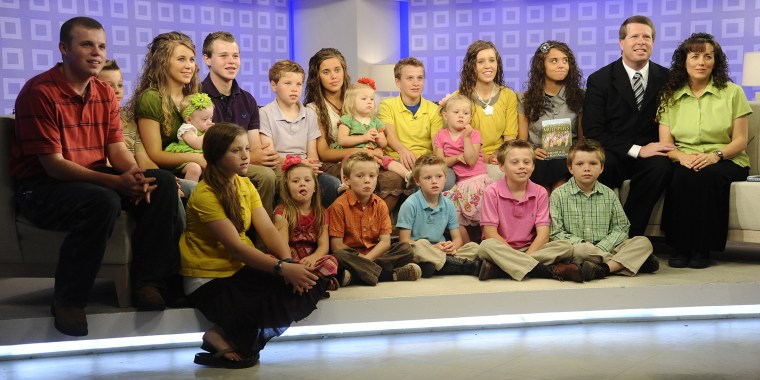 In 2015, Jill Duggar Dillard and her husband Derek Dillard welcomed their first child, and they filmed the home birth for an episode of the TLC spinoff series "Counting On." In their four-part Prime Video docuseries, the couple recalls approaching TLC for compensation to help pay their insurance bills afterwards.
"They said they paid the family. 'Paid the family' means we don't get anything at that point. They said, 'Well, we paid your dad, so take it up with him,'" Derek Dillard says.
TODAY.com contacted TLC about the documentary and did not receive a response.
TODAY.com reached out to Jim Bob and Michelle Duggar for comment but did not hear back. The couple shared a statement on their official website, calling the docuseries "sad" and saying "in it, we see the media and those with ill intentions hurting people we love."
"We have always believed that the best chance to repair damaged relationships, or to reconcile differences, is through love in a private setting. We love every member of our family and will continue to do all we can to have a good relationship with each one," the couple wrote, in part.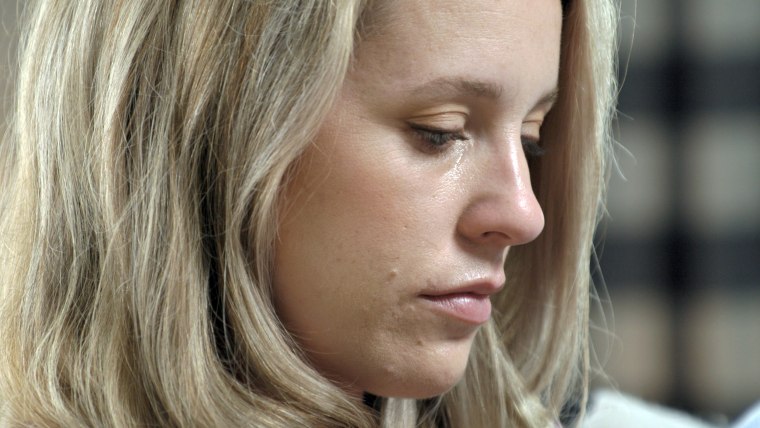 In 2016, the Dillards were living in El Salvador, doing missionary work, when they say TLC asked them to return to the United Sates for a film shoot for "Counting On." The couple says they weren't eager to interrupt their work, especially since they weren't being paid to be on the show, but say they learned they were contractually obliged to cooperate.
According to Jill Duggar Dillard, her father Jim Bob Duggar sent the couple a copy of their contract, and she initially thought someone must have forged her signature.
"Then I look at it and I'm like, 'That is my signature.' That's when we realized that I had signed this the day before we got married and then I'm like, 'Oh I remember that. That's not what I thought I was signing,'" she says in the documentary.
"What we found out later was that it was a commitment of your life for the next five years to the show," Derek Dillard says.
Jill Duggar Dillard says in the docuseries, "They had their negotiations, they had their business meetings, it just wasn't with us."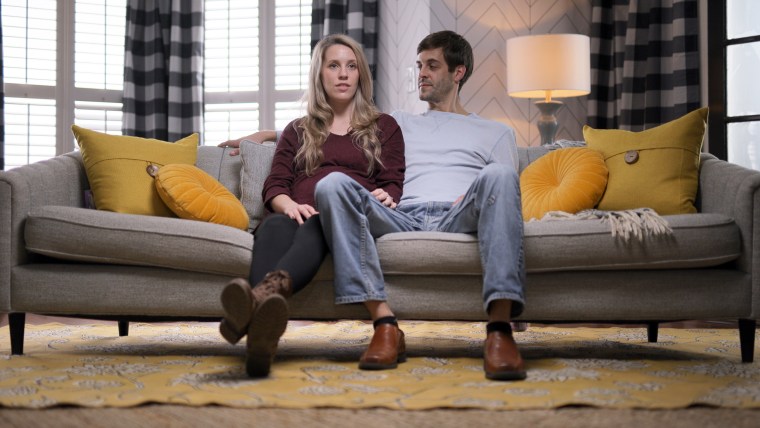 Looking back on the experience for the docuseries, Derek Dillard says, "We never gave our word that we're generally gonna be committed to anything. This was fraud."
Nervous that they would get into legal trouble for breaching the contract, the couple returned to the United States. Afterward, the Dillards say they approached Jim Bob Duggar to ask why they hadn't been paid for starring on the show.
"If we're giving up something, then we should get something in return," Derek Dillard explains in the docuseries. "Jim Bob said, 'Well what do you want, like you know 10 dollars an hour?' and I said, 'I don't know. What's it worth?' He's like, "Well what's your price?'"
Later on, Jill Duggar Dillard tells the filmmakers, her father decided to offer his older children money for starring on the show.
"Around that time, my dad said, 'Thanks to Derek, I'm gonna go ahead and pay some people, pay some of the older kids a lump sum.' He said, 'Some of the boys are getting to the point where they want to start businesses and stuff so I think it's good timing and blah blah blah,'" she recalls.
According to Derek Dillard, the money Jim Bob Duggar offered his children was close to minimum wage.
"In order to receive that, you had to sign another deal with my dad (and) his production company Mad Family Inc. It would be like forever," Jill Duggar Dillard recalls in the documentary.
The couple refused the offer.
"We were automatically like, 'We're done,'" Jill Duggar Dillard says.  
Blye Faust, one of the docuseries filmmakers, tells TODAY.com she was "floored" to hear that the young couple wasn't paid for appearing on the show for many years.
"The labor abuse that took place was not at all apparent to us when we first started working on the series and it was something that took us by surprise and really floored us," she says in a Zoom interview.