When Andy Cohen needs a break from his all the "Vanderpump Rules" drama, he goes to his beloved daughter, Lucy.
The Bravo host was at the taping the "confrontational" "Vanderpump Rules" reunion on March 23 when he shared the cutest snap of his 10-month-old baby girl.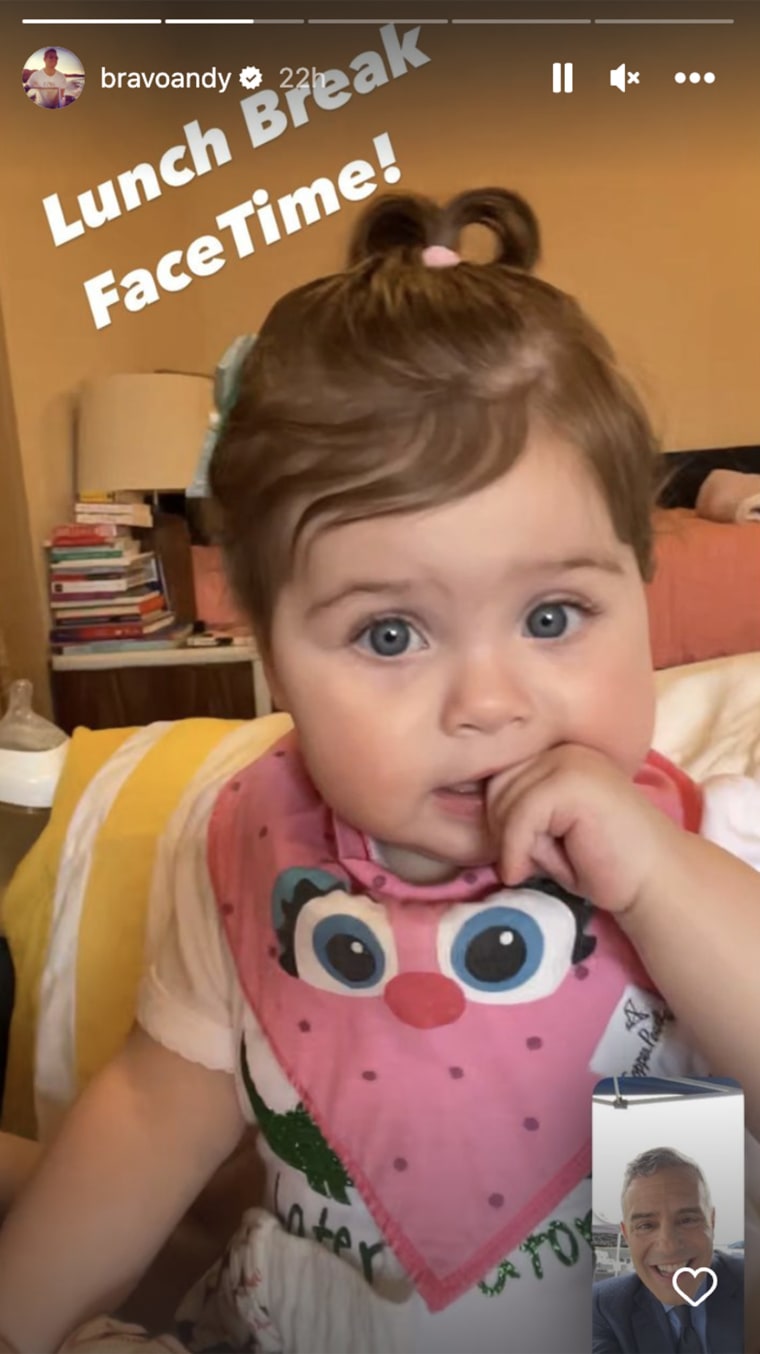 "Lunch Break Facetime!" Cohen wrote on his Instagram story. In the pic, Lucy is seen wearing a white shirt with an alligator and a pink bib with cartoon eyes that are just as big and blue as her own. Her light brown hair is in a little ponytail as she nibbles on her hand. Cohen would go back to continue filming the reunion, which many people who have been following the recent cheating scandal are looking forward to.
Longtime couple Tom Sandoval and Ariana Madix confirmed they broke up after nine years together on March 3. The shocking news came after rumors circulated that Sandoval allegedly cheated on Madix with their "Vanderpump" co-star Raquel Leviss.
In an update after the reunion, Cohen teased what people can expect.
"Well, that was really confrontational. It was really emotional," he said. "Nothing was left unsaid."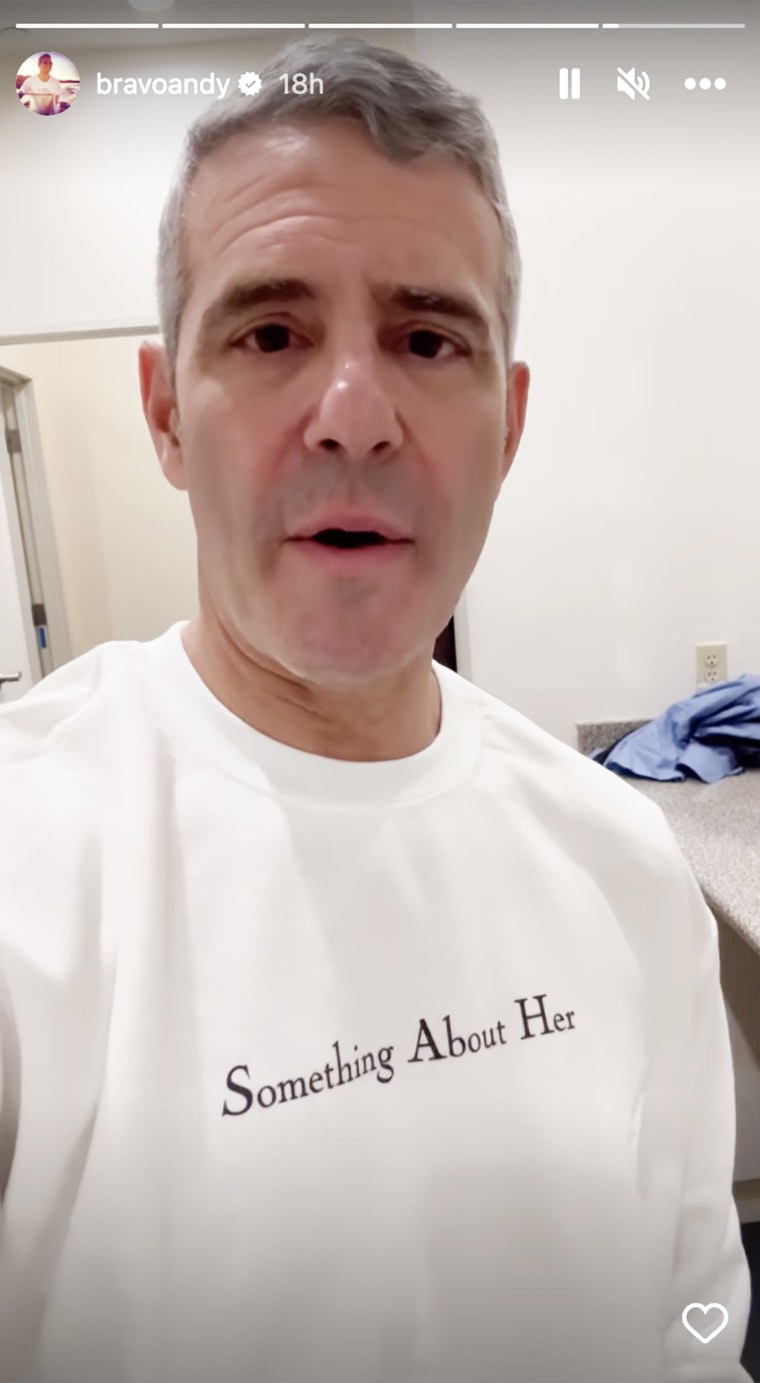 At this time, a premiere date for the Season 10 reunion has not been announced.
Cohen, meanwhile, continues to be a busy dad of two. Aside from Lucy, he is also father to 4-year-old son Benjamin. Earlier this month, the toddler took over the control room at "Watch What Happens Live."
Playing around with the controls, Benjamin proved that he was a natural in the production setting — just like his father.
There's also no shortage of adorable Lucy videos. In February, the proud dad blessed the world with 52 seconds of pure joy: his daughter laughing.
The then-9-month-old was overcome with the giggle while playing with her toys and her father filmed. Her big brother could be heard in the background also laughing at his sister's belly laughs.
Cohen previously got honest about how Ben treats his little sister, with many parents sharing similar sentiments.
"Ben is alternately just trying to love her and kill her," Cohen shared on "The Tonight Show" earlier this month, as host Jimmy Fallon held up a photo of the day Ben first met Lucy.