It's a question that has grown from a whisper to full volume: Could Tom Brady come out of retirement and fill in for Aaron Rodgers on the New York Jets?
Brady himself was asked about that very possibility during the Sept. 18 episode of his SiriusXM podcast, "Let's Go!" that he hosts with Jim Gray and fellow former NFL star Larry Fitzgerald.
"The question everybody has been wondering is have the Jets called and are you considering the Jets?" Gray asked.
"Next question," Brady flatly replied.
"Asked and answered?" Gray responded.
"You already know," Brady said. "I love being with you guys on Mondays and I love what we got going."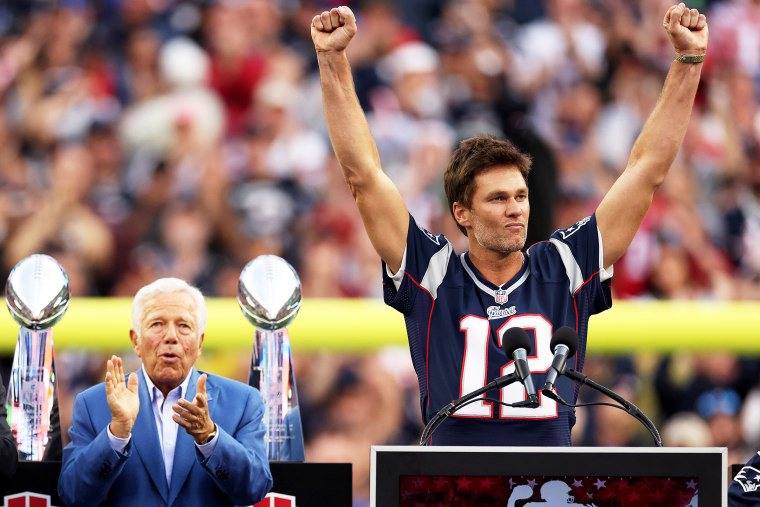 It's worth noting that the seven-time Super Bowl champion neither confirmed nor denied the team reached out to him or if he was mulling over suiting up again on Sundays.
On Sept. 11, Rodgers tore his Achilles tendon on the fourth snap of his tenure with the New York Jets during the team's season opener against the Buffalo Bills on "Monday Night Football." It was a stunning development after the Jets acquired him from the Green Bay Packers in a high profile trade during the offseason, which had many pundits thinking Rodgers had elevated the Jets to a Super Bowl contender.
While it was reported he would miss the season, Rodgers held out hope he could return this season.
"I think what I'd like to say is, give me the doubts. Give me the timetables. Give me all the things that you think can, should or will happen because all I need is that one little extra percent of inspiration," he said Sept. 15 on ESPN's "The Pat McAfee Show."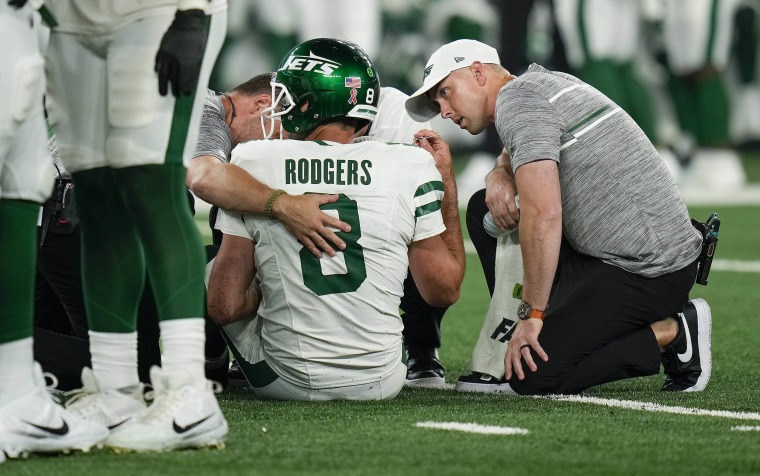 The prospect of Brady coming out of retirement, meanwhile, is hardly new. He announced he was retiring after the 2021 season only to change his mind and play one more year with the Tampa Bay Buccaneers. He officially retired after this past season.
The Jets, meanwhile, have elected to go with Zach Wilson as their starting quarterback. He led the team to a win against the Bills after stepping in for Rodgers, but the Jets fell handily to the Dallas Cowboys, who won 30-10, in their second game last weekend.
Brady playing for the Jets would instantly become one of the marquis storylines of the NFL season, too, since he played 20 of his 23 seasons with the rival New England Patriots, winning the Super Bowl six times with them and becoming one of the most hated players among the Jets fanbase.
The Jets have not won a championship since Super Bowl III in 1969, have not qualified for the playoffs since the 2010 season and have not finished with a winning record since the 2015 campaign.