Tarek El Moussa is celebrating — and showing off — his hard work.
"The Flipping El Moussas" star shared before and after photos after switching up his habits and improving his "mental and physical state." The first photo in El Moussa's "Transformation Thursday" post sees him showing off his biceps, while the second is a paparazzi pic of him and wife Heather Rae El Moussa.
"Swipe for a photo of me from 2 years ago — Yes this was a photo taken by the paparazzi lol but the reason I'm sharing it is because it shows me coming out of a yoga class with my wife and is PROOF that sometimes you think you're doing the right thing but what you actually need is redirection in order to see growth," the HGTV star began his July 20 post. "In that photo I was doing some hot yoga, wasn't really on any kind of schedule, wasn't tracking my protein intake, and didn't really have any guidance."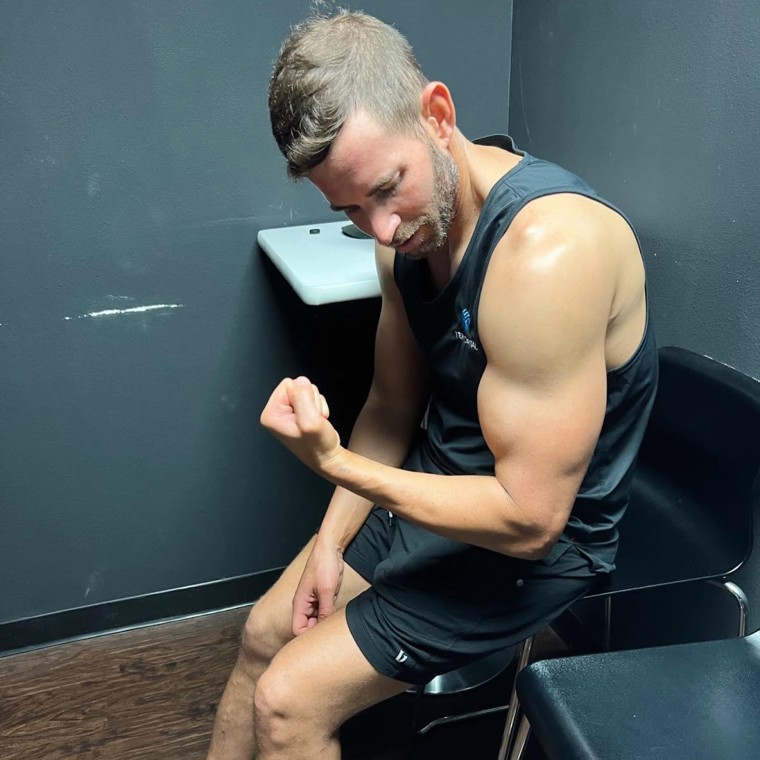 El Moussa continued that now he's "up early every AM to workout" and has a solid routine thanks to nutritionist Sean Torbati.
"I'm taking the right supplements, I'm eating the right food & Hot yoga 1-2 times a week which is so good for my mental & physical state," the reality star wrote, adding, "It all comes down to motivation and perseverance."
There's also a third photo in his Instagram post that shows him flexing his muscles while at a gym.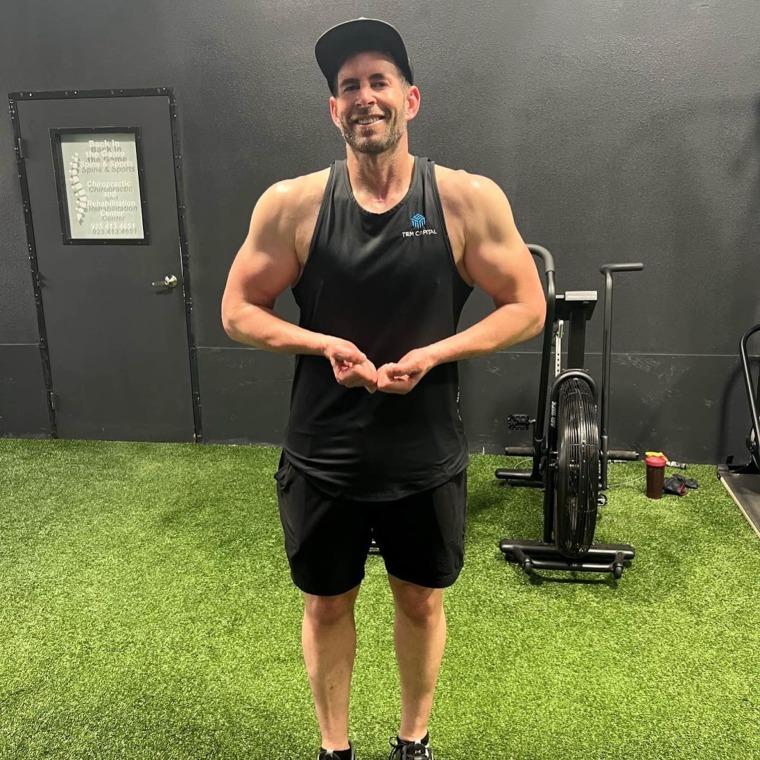 "How bad do you want to feel good?? Once I realized how BADLY I wanted to feel good and be healthy — for myself, my wife, my kids, and my longevity — was the second I put my head down and got to work!!" he concluded, before posing two questions. "What about you?? Who's with me??!"El Moussa — who is father to three kids — also shared the photos on his Instagram story, adding that he genuinely believes that "in order to be your BEST self you have to commit to that every single day and that's with everything — Your work, your relationship, your health, etc."
In the comments section of his post, his wife showed him some love, adding a handful of fire emojis and writing, "Hardest working man. We love you (kissy face emoji) daddy bear," and a bear emoji.
El Moussa has been making changes for his health for years. In 2013, he was diagnosed with thyroid cancer and later diagnosed with testicular cancer.
"Getting the thyroid cancer is hard enough, and then a few weeks later finding out I had testicular cancer, I literally thought I was going to die," he told TODAY in 2017. Both cancers are in remission, he has said.
In 2021, he was diagnosed with celiac disease and opened up to TODAY about making changes to his diet.
"I've cleaned up my entire life, to be honest," El Moussa said. "Before I met Heather, I had high blood pressure, high heart rate, I had high cholesterol and just a whole bunch of problems. I just decided to really work on my health and I focused on hot yoga ... As well as cleaning up my diet. Now my blood work is completely different."
At the time, he also mentioned how beneficial "just a little work can do to the body."
"It just shows you that you can come back from anything. A couple years ago, I was 60 pounds overweight, fighting two cancers, and you know, today I'm healthy," he said.