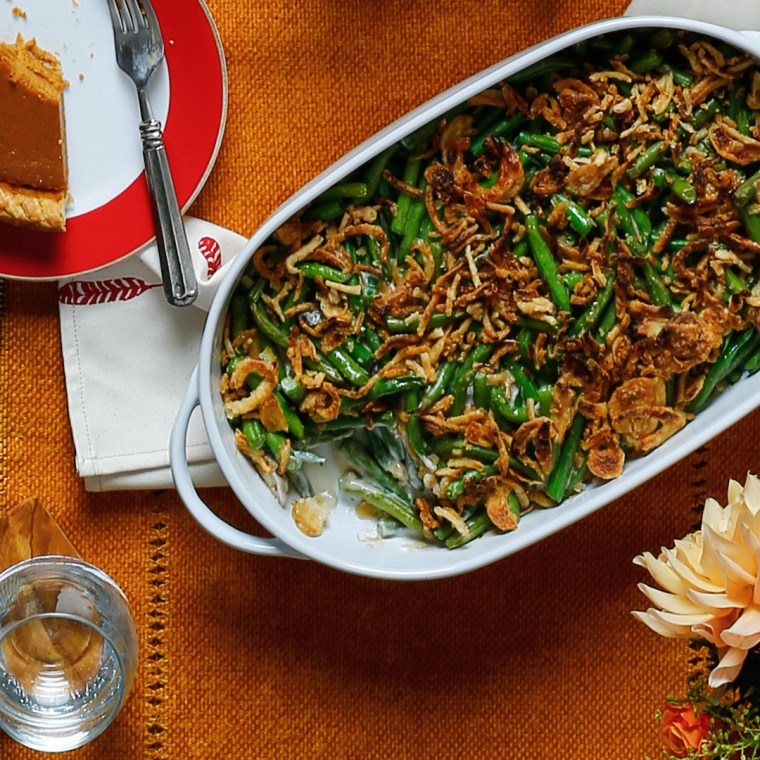 The green bean casserole — it's a Thanksgiving side dish that stands the test of time. If the apocalypse were upon us, you could rest assured that folks would still be able to make green bean casserole.
Whether due to its affordability, nostalgia or just sheer simplicity, the green bean casserole has had a place in the collective American heart for the past 60 years.
Related: Siri Pinter's fresh green bean casserole with crispy shallots
Originally called the "Green Bean Bake," the casserole was created by Dorcas Reilly, a home economist who worked in the Campbell's Soup Co. test kitchen, after she was asked by a reporter to develop a side dish that any home cook could do with ingredients on hand.
"Home cooks say it's a dish they can assign to newer cooks, because they can't mess it up," says Jane Freiman, director of Campbell's Consumer Test Kitchen.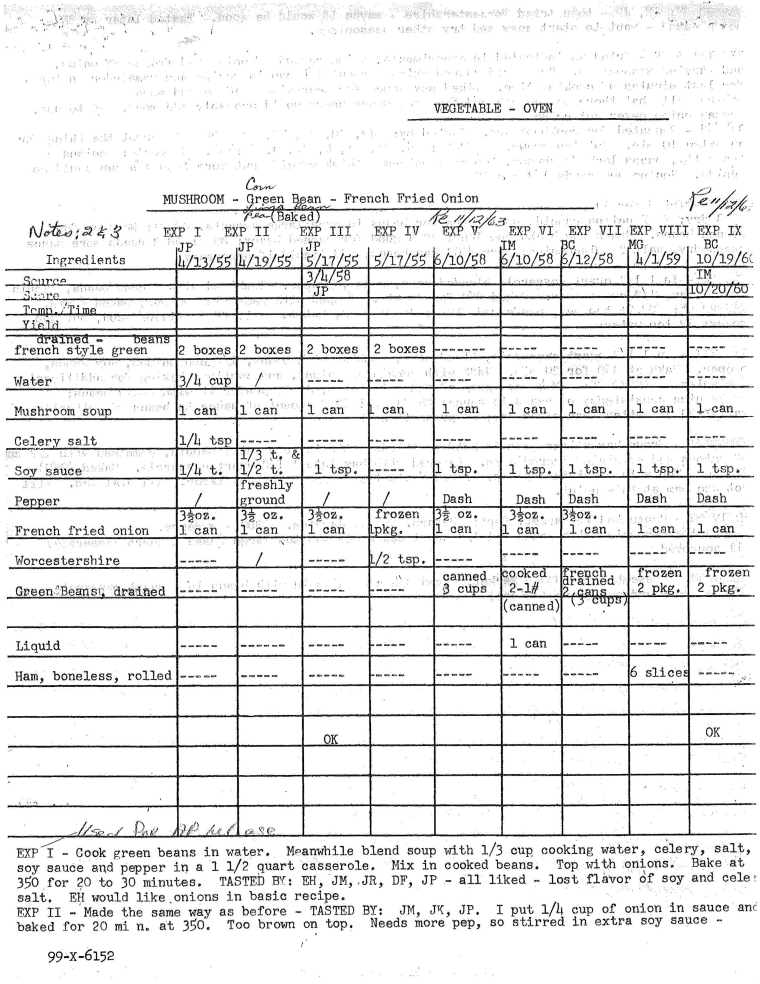 Reilly tested various versions of the recipe beginning in April 1955, trying and nixing ingredients like celery salt and ham and eventually settling on six ingredients: canned or fresh green beans, cream of mushroom soup, milk, soy sauce, black pepper and of course, crispy French fried onions (we're pretty sure green bean casserole is just an excuse to eat French fried onions while pretending that you're being healthy).
Related: Great green beans: Updated takes on the classic casserole — and more
"In the beginning, French fried onions were just used as topping – but they found they weren't getting enough flavor, and decided to put the onions inside the mixture," said Freiman. Thus, in November of that year, a revolution was born.
Reilly, was recognized by the National Inventor's Hall of Fame in 2002, never expected that 60 years later people would still be serving her dish.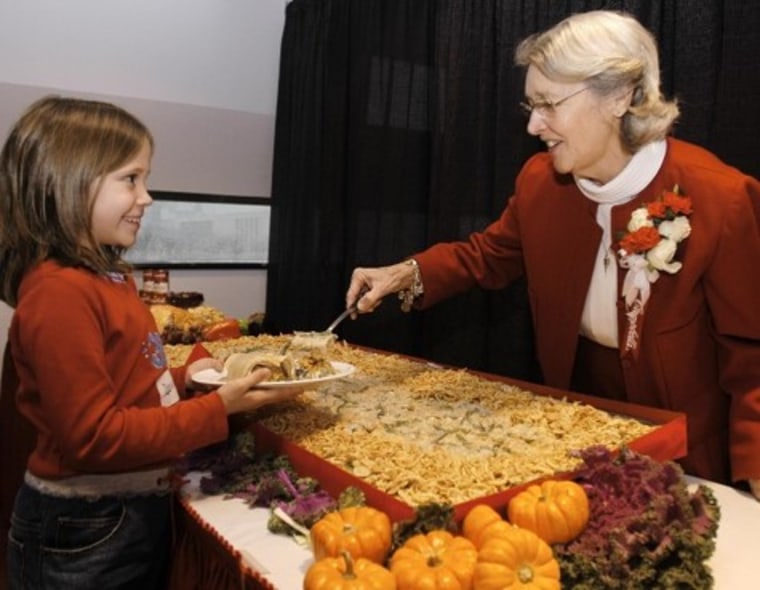 "We all thought this is very nice, etc., and then when we got the feelings of the consumer, we were really kinda pleasantly shocked," Reilly said in a Campbell's promotional video. "I'm very proud of this, and I was shocked when I realized how popular it had become."
Turns out, it's most popular in Louisiana, Oklahoma, Kentucky and Florida — and not so much in Hawaii, according to a recent survey released by green bean distributor Del Monte.
These days, Pinterest is full of updated versions of the casserole, from adding pancetta and nuts as a topping and using all fresh ingredients to making grab-able muffin-tin casseroles.
"I think tradition has kept it on the table," said Freiman. "We hear from home cooks that when they take family favorites off the menu, the family is not happy. The green bean casserole is one of these dishes that's truly loved. And it's so customizable that home cooks have a lot of pride in their version of it."
A Campbell's spokesperson says that 40 percent of the cream of mushroom soup sold in the U.S. goes to making green bean casserole and that their surveys show that 30 million households serve it up for the holidays.
"Thanksgiving is the Super Bowl for green bean casserole," Freiman quipped.