You've probably already had a summer bash — perhaps it was for Memorial Day, an end-of-school barbecue, or simply to enjoy a warmer day in the backyard or at the beach. This week, the season officially started with the summer solstice, and what better way to kick off the season than with smart summer swaps for your next party? From antioxidant-infused cocktails to reinvented meatballs to bite-size cheesecake to Tex-Mex tacos, I have all your cravings covered. It's a summer menu filled with vibrant flavors, wholesome delights and pure enjoyment.
Everyone loves a smooth and satisfying margarita. It's got all the flavors you crave in a cocktail, including tequila, triple sec and lime juice — and always gets the party started. Here's a way to infuse the classic bevvy with a delicious superfood so you get a dose of nutrition along with lip-smacking, juicy flavor. Introducing: my Watermelon Margarita Bowls. This delightful treat is the ultimate refreshment and will have your guests talking about it for days. Just slice the watermelon in half, scoop out the balls with an ice cream scooper and place 'em back into the watermelon shell (leave the watermelon juice at the bottom — it'll make your treat extra tasty!). Then, make my lightened-up margarita mixture and pour it over the watermelon balls to marinate in the fridge. It's a terrific way to celebrate the seasonal taste of summer!
This next swap rocks the boat in the best way possible (pun intended!). Change up your taco game by building your beauties in scooped-out roasted zucchini boats! This tasty twist on taco night is stuffed with tons of Tex-Mex goodness in one of my favorite low-carb vehicles. Plus, you get an extra serving of veggies (along with vitamins, minerals and antioxidants) in every meaty, nutrient-packed bite. All the taco fixings are invited to the fiesta in this all-in-one fantas-taco feast. I love to load my zucchini "shells" with seasoned turkey meat, chopped romaine, tomato, red onion and a sprinkling of cheese, but you can take it in any direction you prefer, like adding jalapeños, cilantro and more — whatever floats your boat.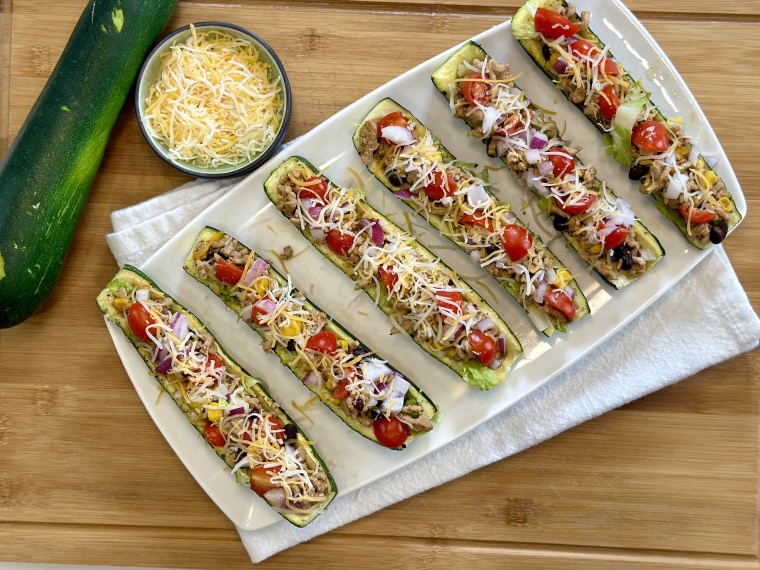 If you're serving a vegetarian crowd, you can skip the meat and cheese, and load the boats with my vegan taco meat made with lentils, black beans and walnuts instead of lean ground turkey. (And don't forget to check out my Lentil Sloppy Joes!) Here's to smooth sailing … and eating!
Skip a slice of classic strawberry cheesecake and savor the flavor of this clever swap. Allow me to introduce you to my Strawberry Cheesecake Dates, And let's just say it'll be an unforgettable first date — sweet, low-maintenance and totally memorable in the best way possible. These bite-size beauties are also ready in seconds, do not require baking and call for just a few ingredients. Bonus: They're easy to scale up or down depending on how many you need to make — for example, you can use one tablespoon each of cream cheese and chopped strawberries for a mini portion of just four stuffed dates. And while the crushed graham cracker topping is optional ... is it really?!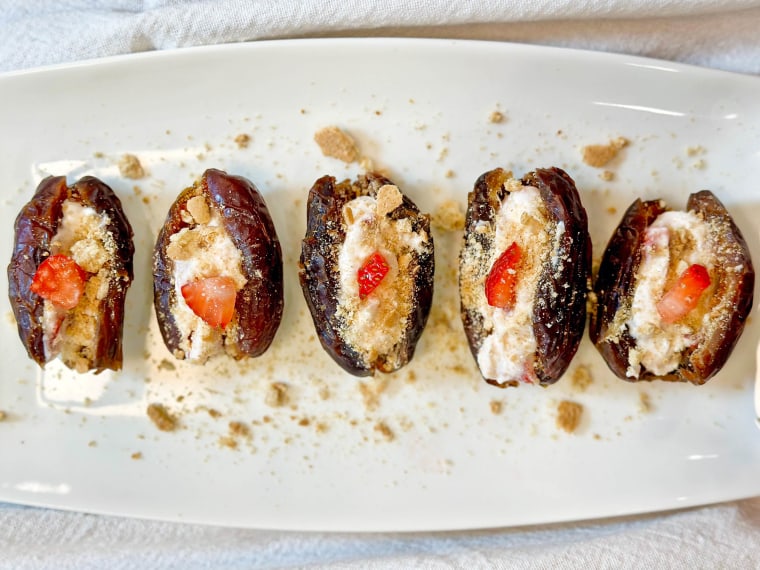 Traditional meatballs are made with breadcrumbs. But here's a clever way to boost the nutrition without changing the flavor or texture: Use rolled oats! This is one recipe you don't want to miss oat on: my IKEA-inspired Swedish meatballs. My joyful rendition of the savory and saucy dish is not only easy to put together (easier than my daughter's IKEA desk, that's for sure!) but it also features the same mouthwatering goodness for fewer calories and more nutrition. I use lean ground turkey in place of traditional pork and beef, and heart-healthy oats to keep them super moist and wholesome. As for the creamy gravy sauce, there's not a drop of heavy cream … to taste it is to believe it!