Chef notes
Sloppy Joes are a favorite in my house, but the standard from-the-can version can set you back more than 600 calories. I remade the classic comfort food using lentils instead of beef and swapping the starchy roll for roasted zucchini boats. The result: A deliciously light spin (just 82 calories!) that you can most definitely go back for seconds or thirds—even fourths—of!
NOTE: Since zucchini vary in size, feel free to use 1/4 to 1/2 cup of the filling in each boat so it looks nice and full.
Ingredients
1/2

cup green or brown lentils

1

cups water

1

teaspoon olive oil

1/2

yellow onion, diced

1/2

green bell pepper, diced

1

clove garlic, minced

1½

tablespoons chile powder
1/4

teaspoon dried oregano

1/4

teaspoon kosher salt

4

ounces canned tomato sauce (half of an 8-ounce can)

2

tablespoons tomato paste

1½

tablespoons maple syrup

1/2

tablespoon yellow mustard

5

medium zucchinis
Preparation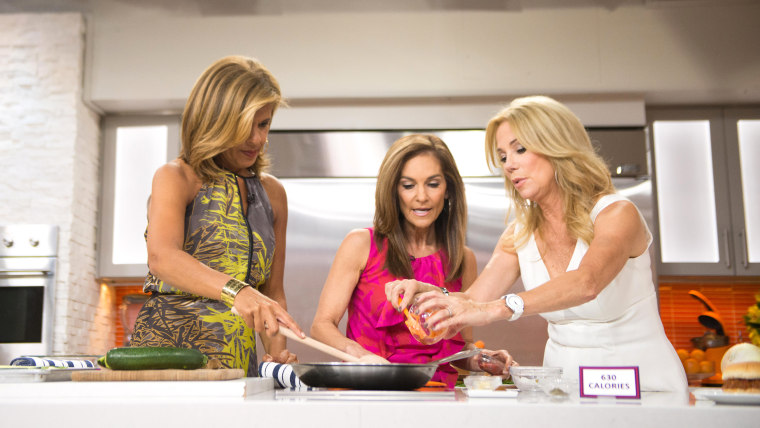 1.
Preheat the oven to 375°. Prepare a baking sheet with non-stick foil (or coat liberally in oil spray). Set aside.
2.
In a large saucepan, combine the lentils and water. Cover and bring the water to a boil. Reduce the heat to low and simmer for about 25 minutes, until the lentils are tender. Drain and set aside.
3.
Meanwhile, in a medium non-stick skillet, heat the olive oil over medium-high heat. Add the onion and pepper and sauté until softened, about 7 to 9 minutes. Add the garlic and sauté for 1 minute. Add the chile powder, oregano, salt, tomato sauce, tomato paste, maple syrup, mustard and cooked lentils. Mix well. Reduce the heat to low and cook for an additional 5 minutes.
4.
Cut each zucchini in half lengthwise. Use a spoon to scoop out the insides, creating a boat-like shape.
5.
Fill each zucchini "boat" with approximately 1/4 cup of the lentil mixture and place on the prepared baking sheet. Once all the "boats" are filled, place the baking sheet in the oven until the zucchini is tender, about 20 to 25 minutes. Remove from oven and allow to cool for approximately 5 minutes before enjoying.