"Lampshading" might sound like a home decor project, but it's actually a style trend we're seeing everywhere this fall!
Basically, it's the practice of pairing tight, thigh-high boots with an oversized sweater, shirt or loose dress — creating that lampshade-like silhouette. The volume on top helps tone down the skin-tight sexiness of the boots and lends the whole outfit an easy, cool, I-just-threw-this-together vibe.
And the trend has been lighting up the runways this year (we couldn't resist!). Model Bella Hadid lampshaded like a pro at Milan Fashion week in February.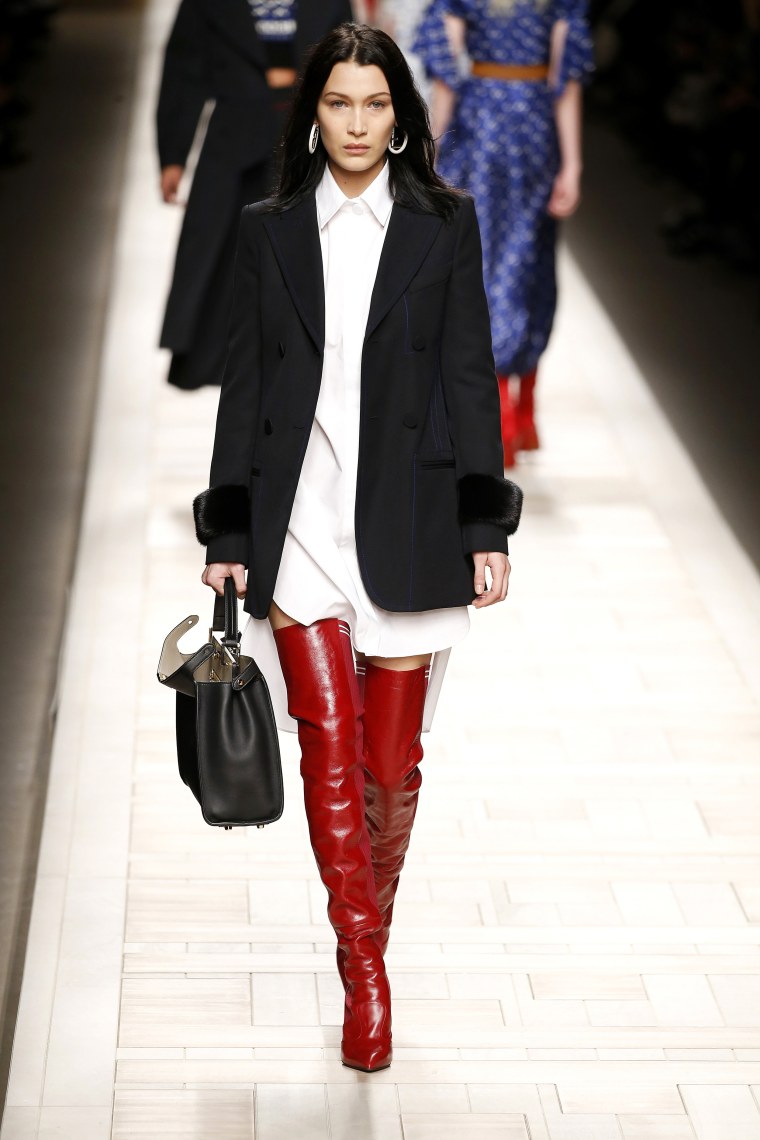 While model Hailey Baldwin achieved the silhouette with thigh-high socks and a baggy plaid tunic during London Fashion Week in September.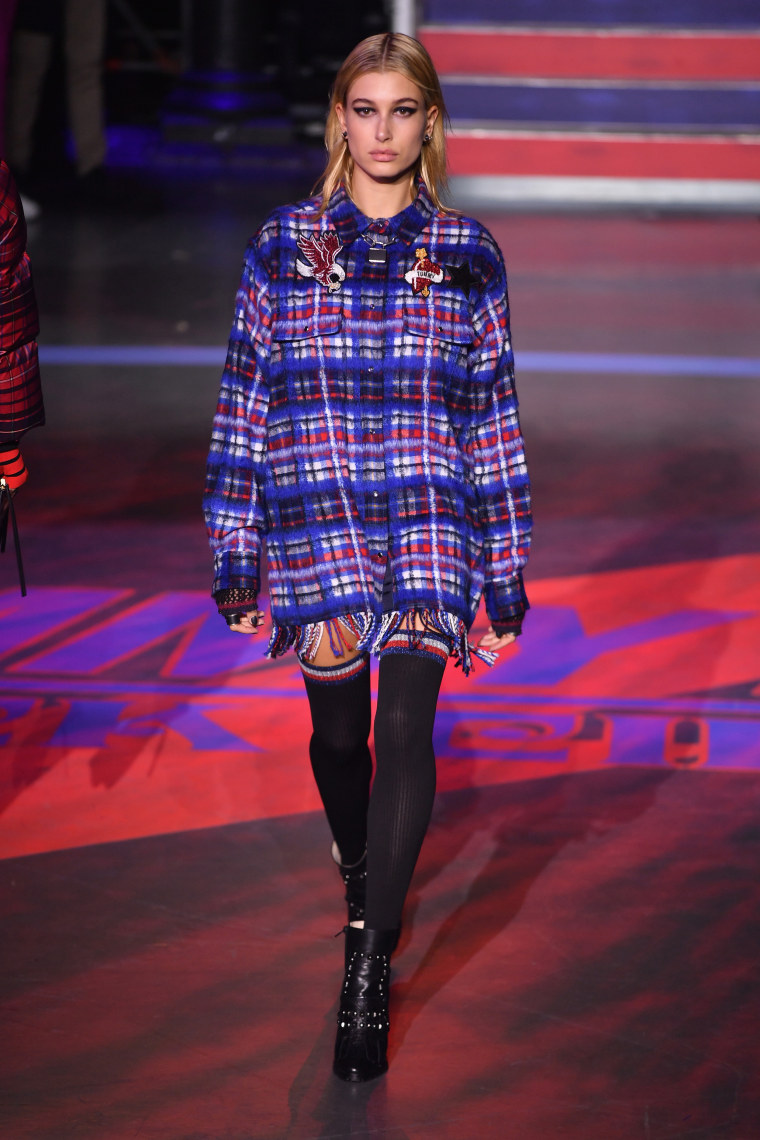 Some celebrities, like Ariana Grande, Selena Gomez and pretty much the entire Kardashian-Jenner clan, were early adopters of lampshading, but we've seeing plenty of other stars rock the look recently.
Chic mom Chrissy Teigen nailed the trend when she paired thigh-high stiletto boots with a cozy, chunky turtleneck sweater. We'd like to make this our fall uniform, please!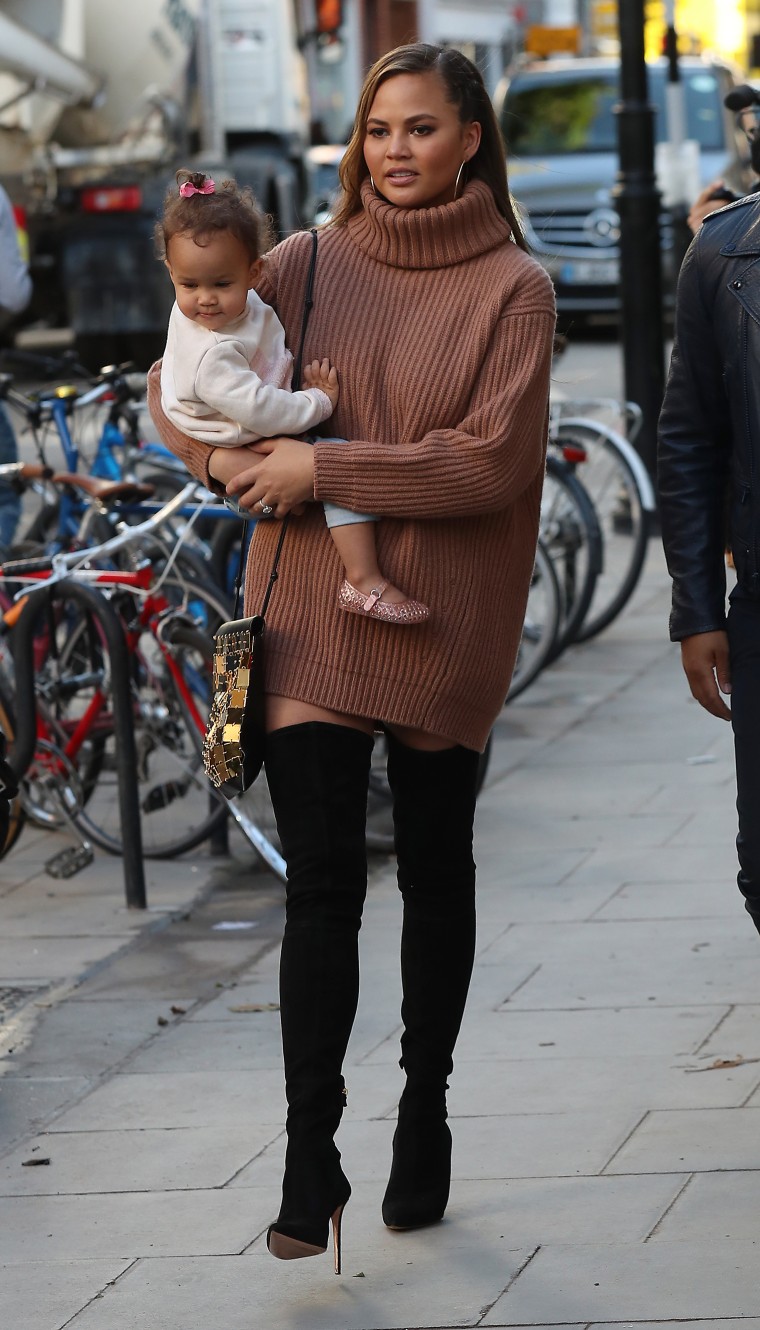 Supermodel Christie Brinkley glowed in above-the-knee boots and a mod-inspired shift dress.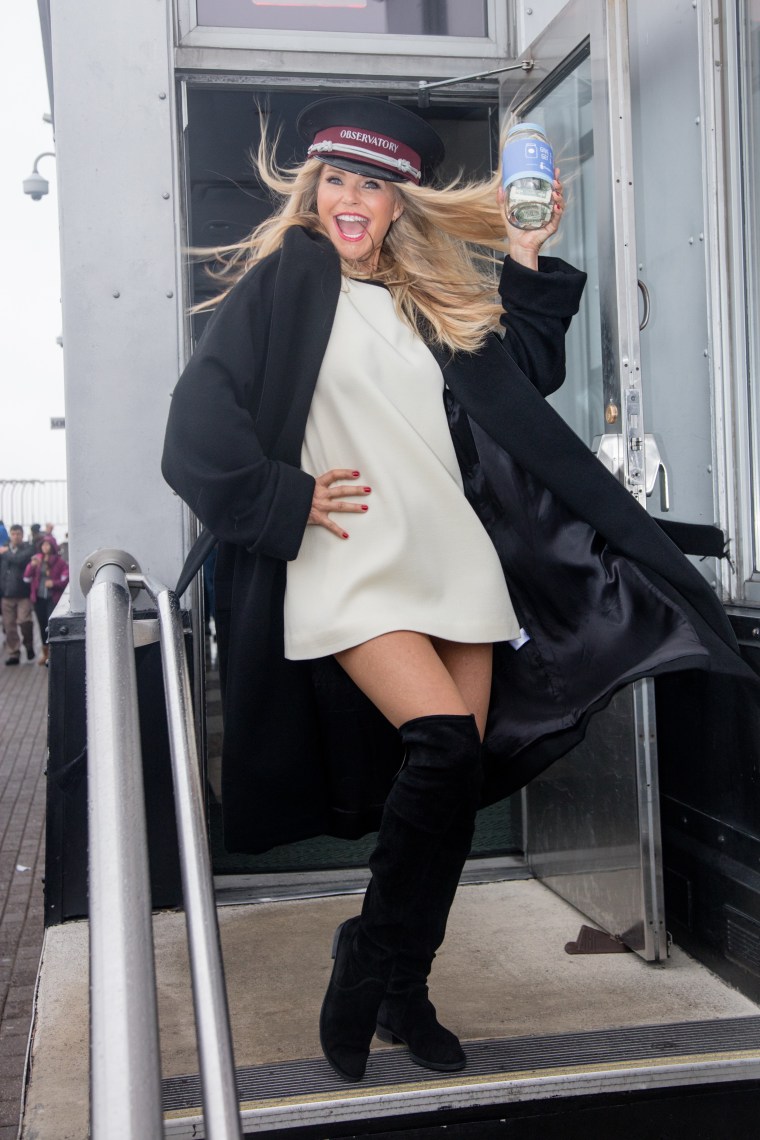 Debra Messing celebrated the trend's '70s roots with this retro ensemble.
Serial lampshader Kim Kardashian took the look to the extreme by pairing sky-high boots with an oversized sweatshirt.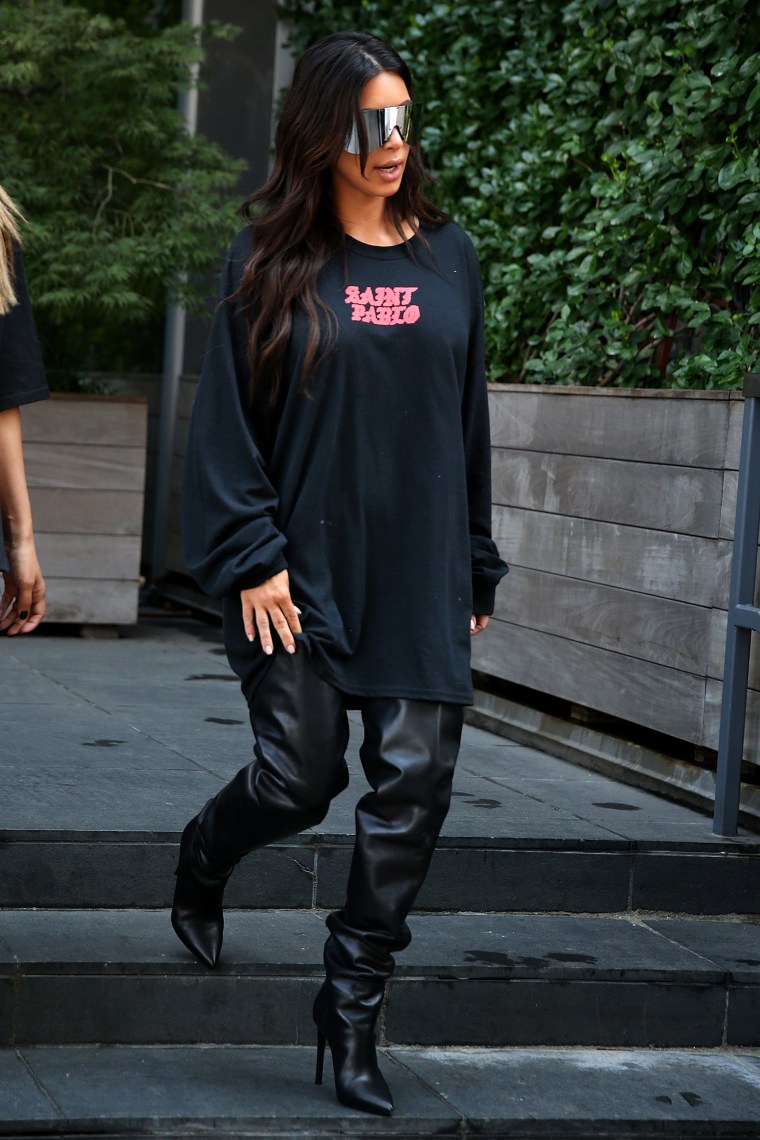 Blake Lively has also mastered the art of lampshading, as seen here.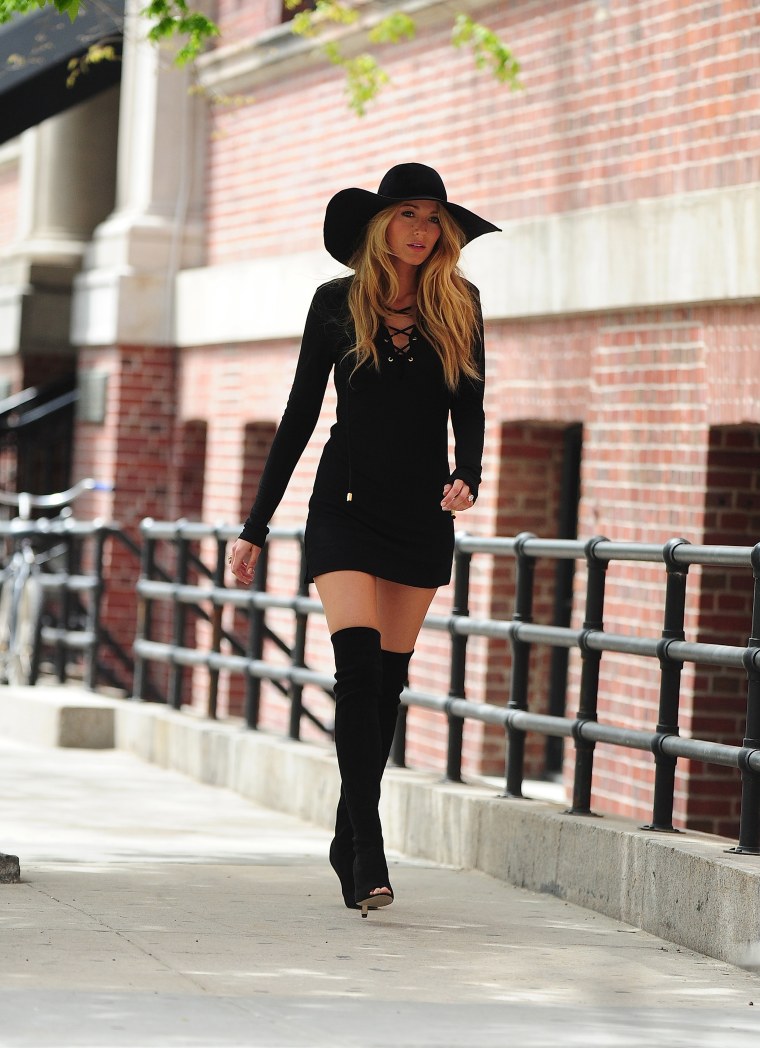 And earlier this year, style queen Beyonce showed us that it can also make an amazing maternity look.
Lampshading may seem like a daring trend to try, but if you've been working up the nerve to rock some thigh-high boots, there's never been a better time!
Here's a few ways you can try the trend at home:
Turtleneck Sweater Dress, on sale for $36, American Eagle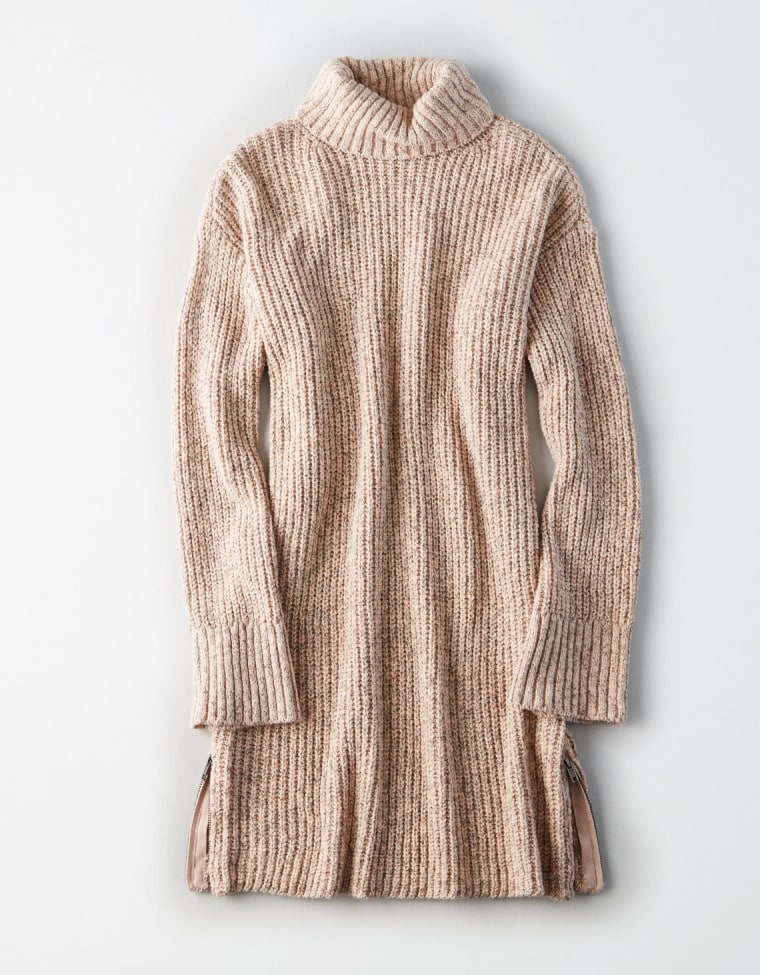 Pendant Necklace, $42, Baublebar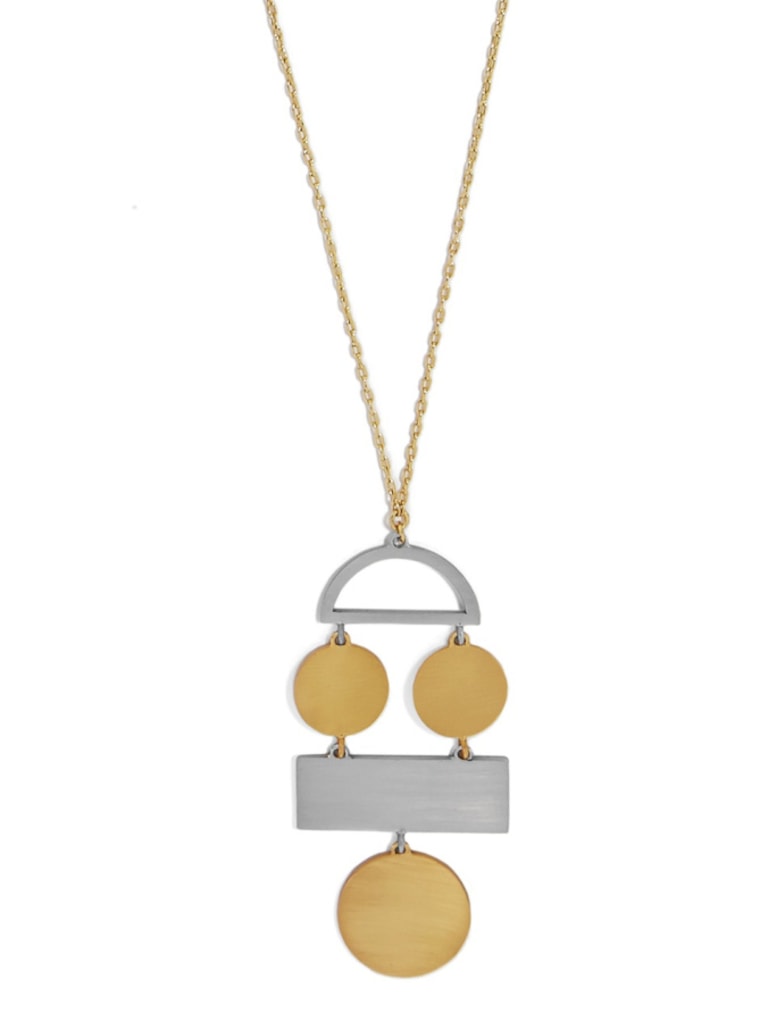 Zipped Over-The-Knee Boots, $60, Zara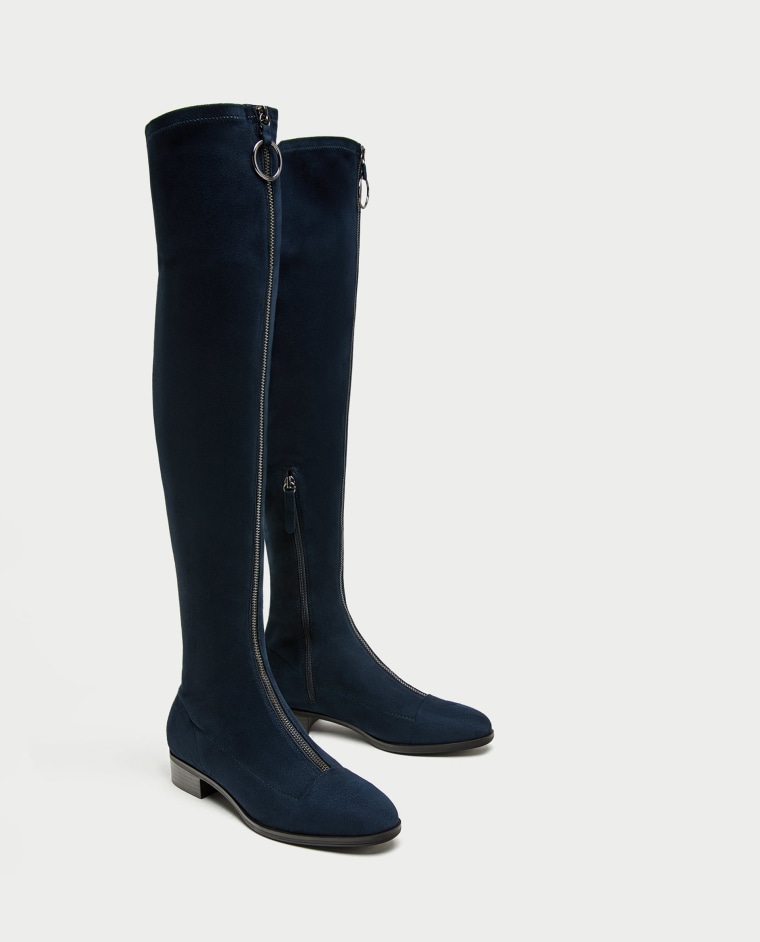 Shirt Dress with Flare Sleeves, $100, Eloquii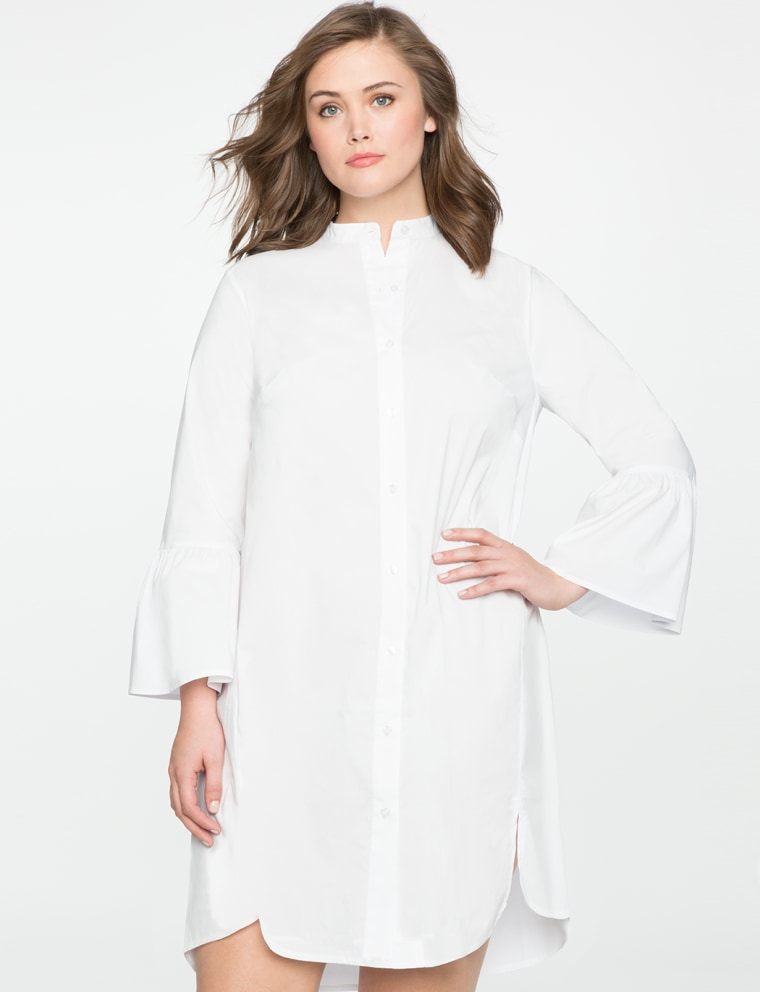 Zelinda Over-the-Knee Boots in Glitter, $140, Eloquii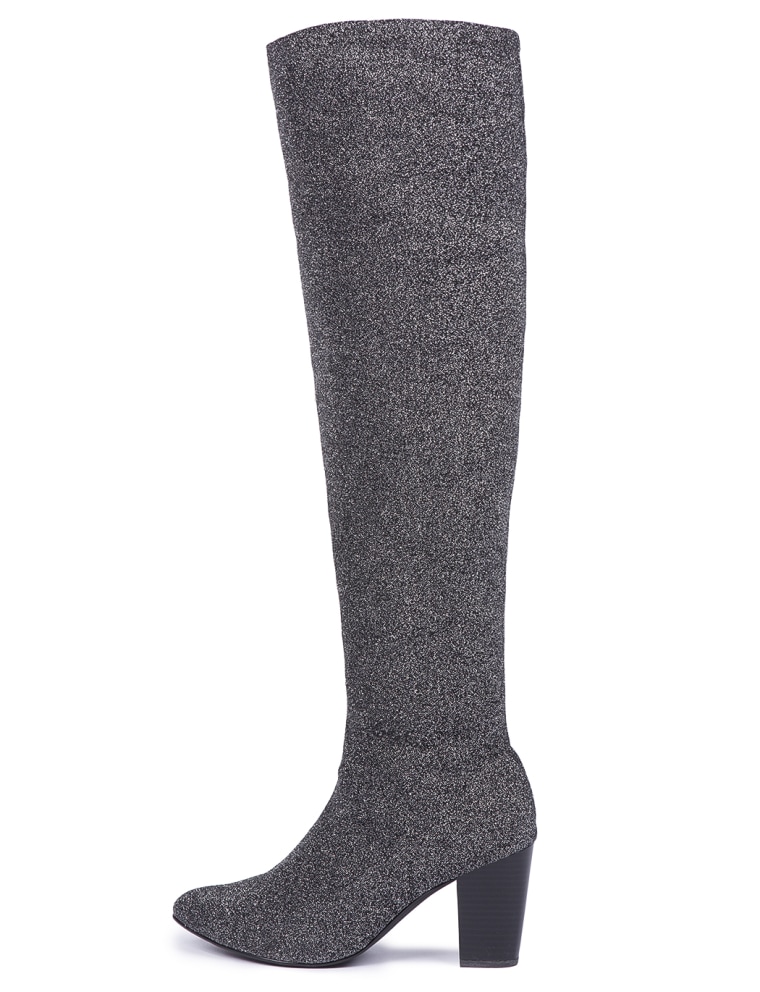 Circle Hook Belt, on sale for $15, Express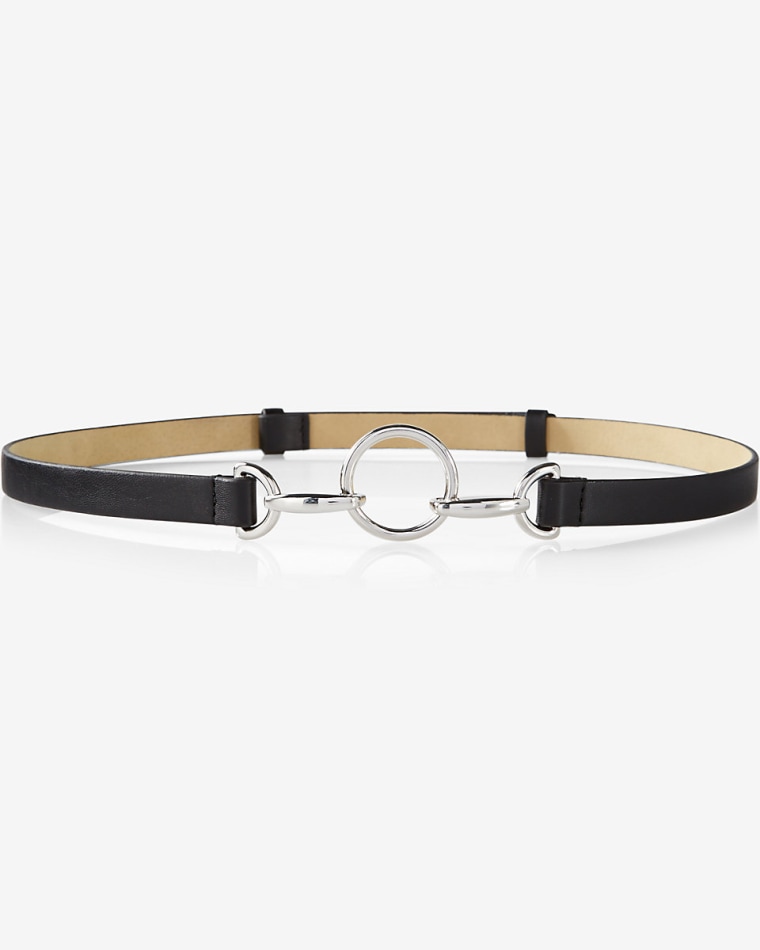 Polka Dot Tunic, $50, Zara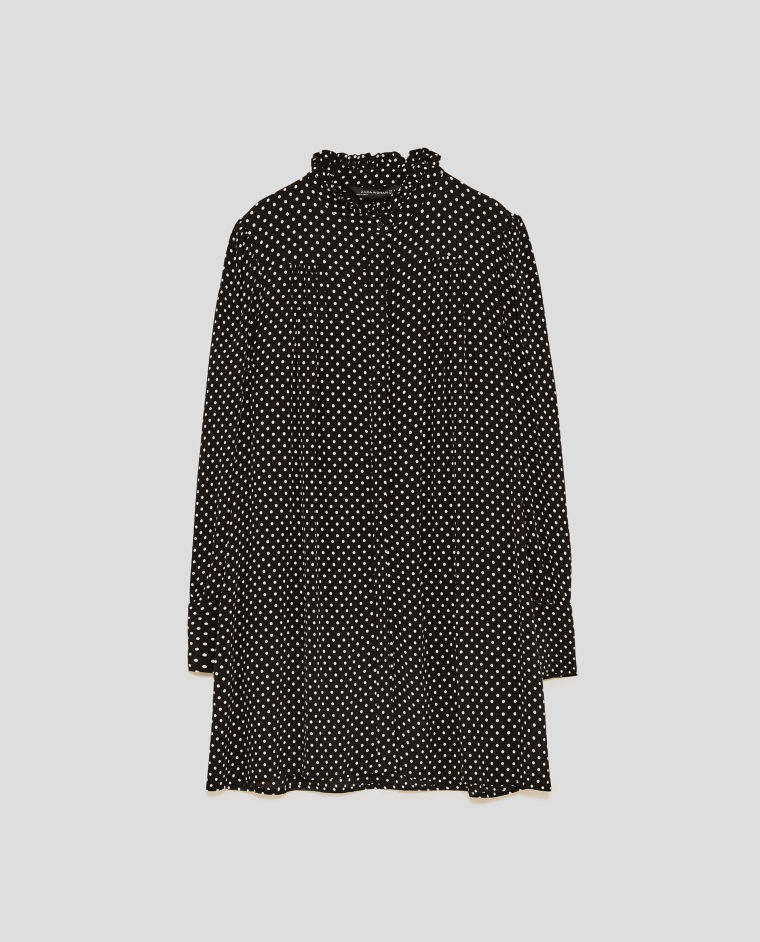 Sock-Style High Heel Boots, $100, Zara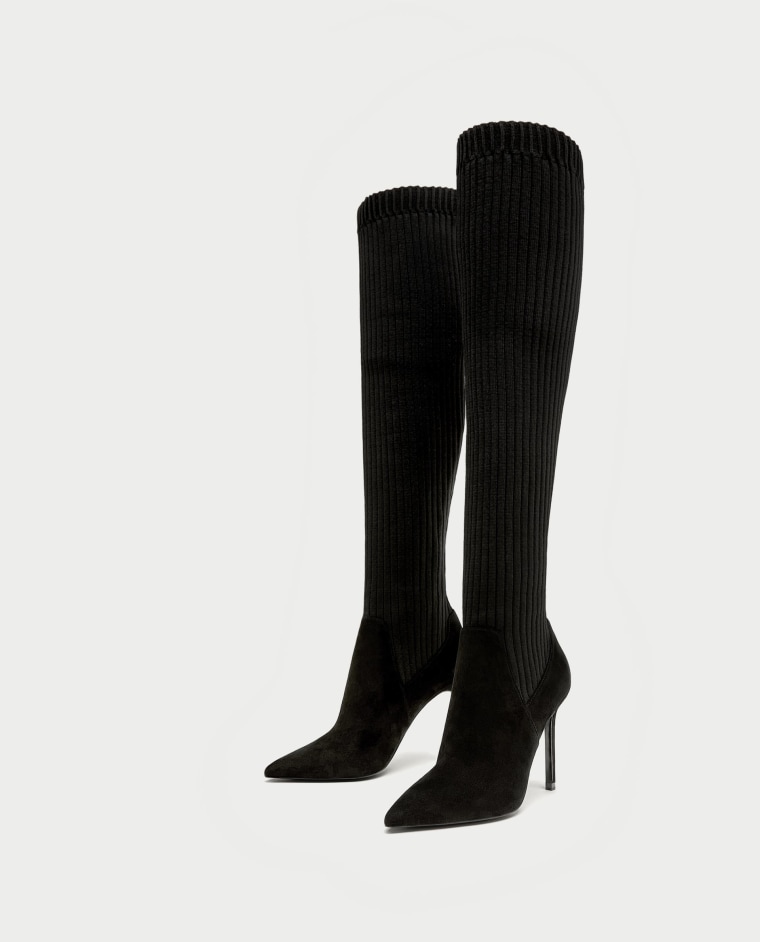 Instarsia Sweater Dress, $120, Eloquii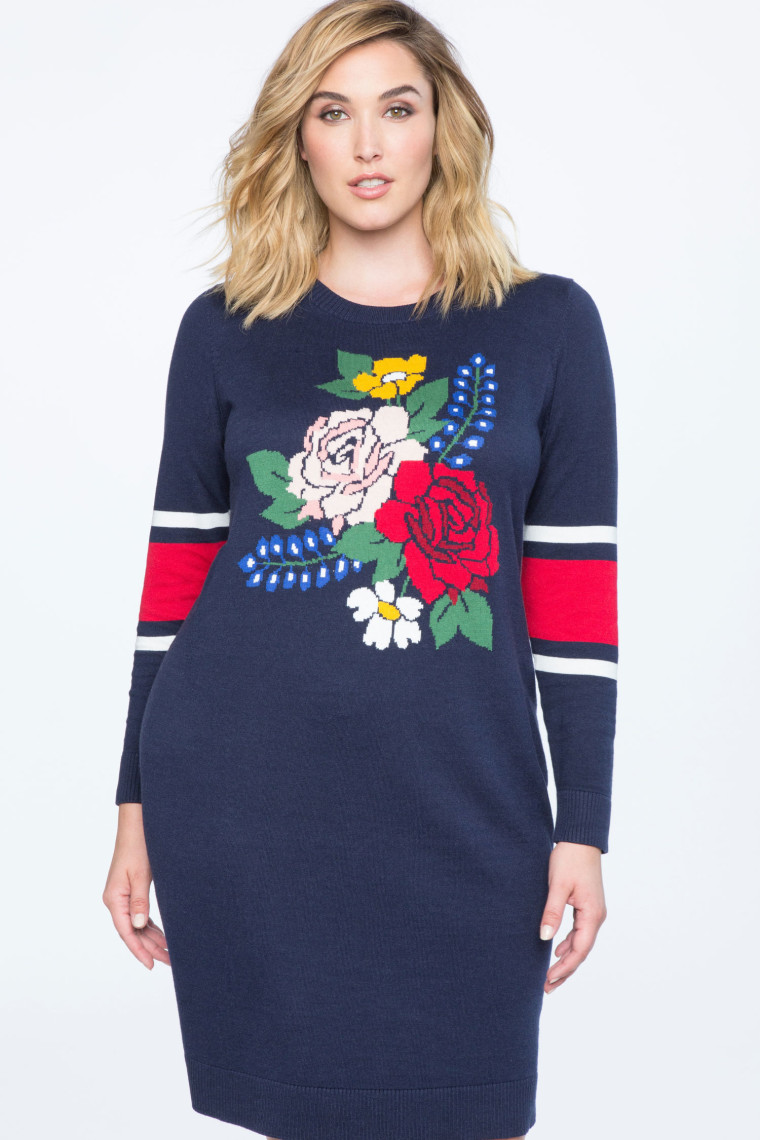 Gabbie Thigh High Boot by Steve Madden, on sale for $80, Nordstrom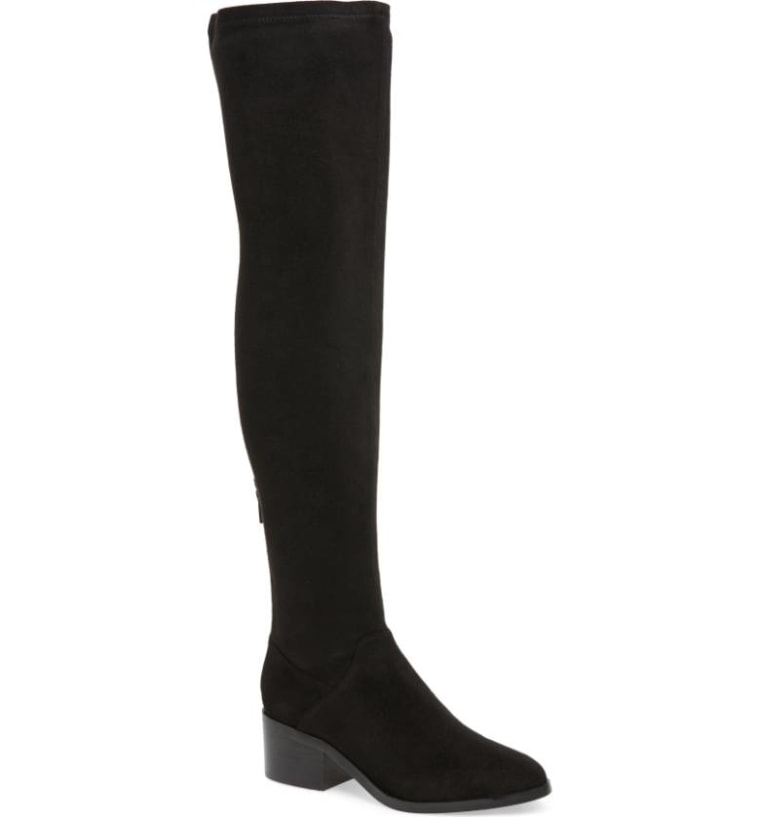 Sbicca Women's Gusto Boot, $44, Amazon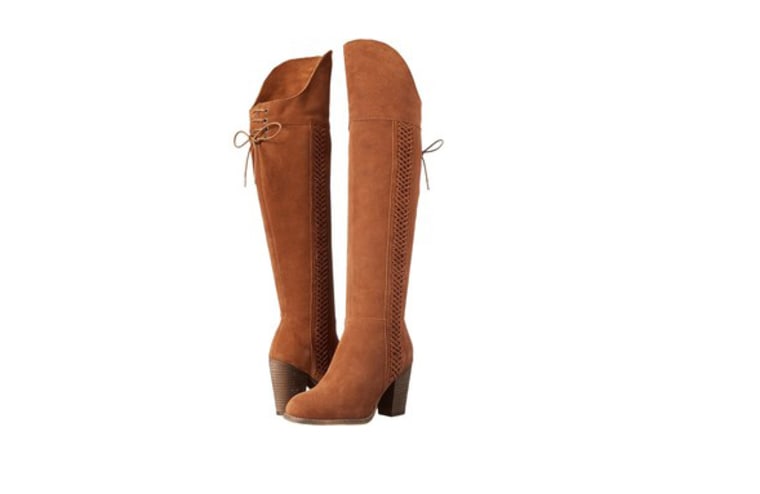 Tie Sleeve Sweater Dress, $55, Nordstrom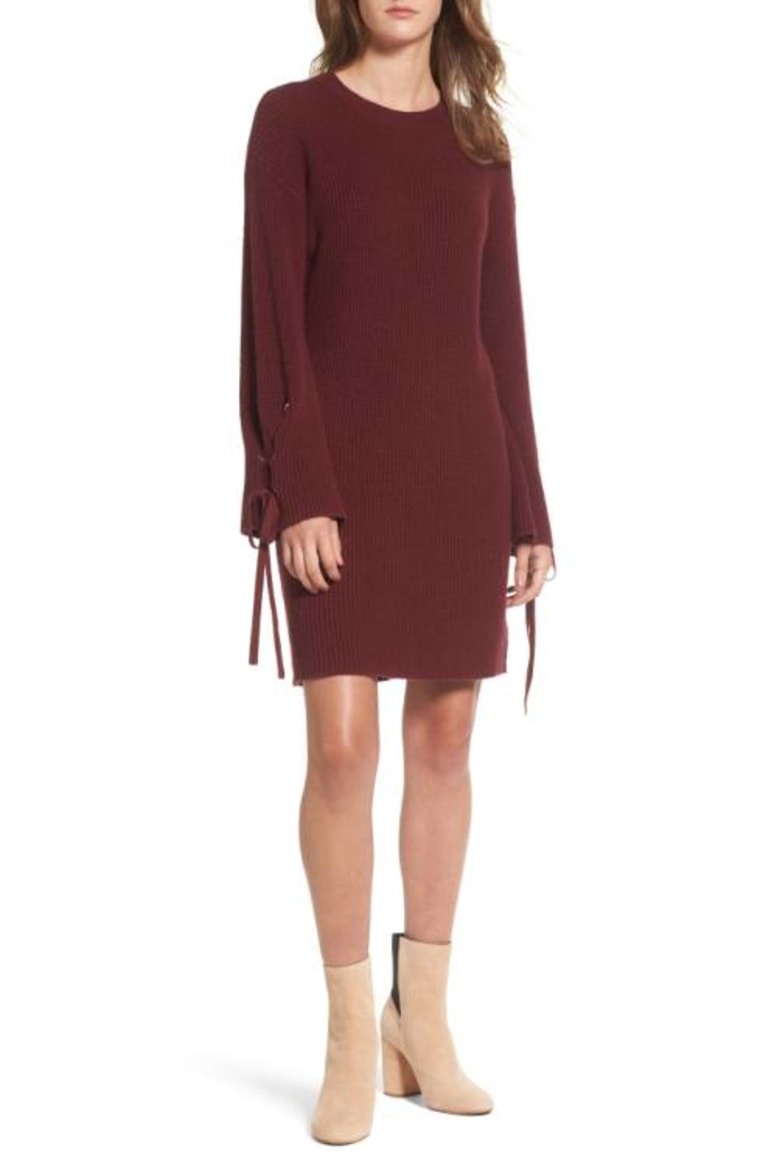 Lynx Sretch Over the Knee Boot, $99, Nordstrom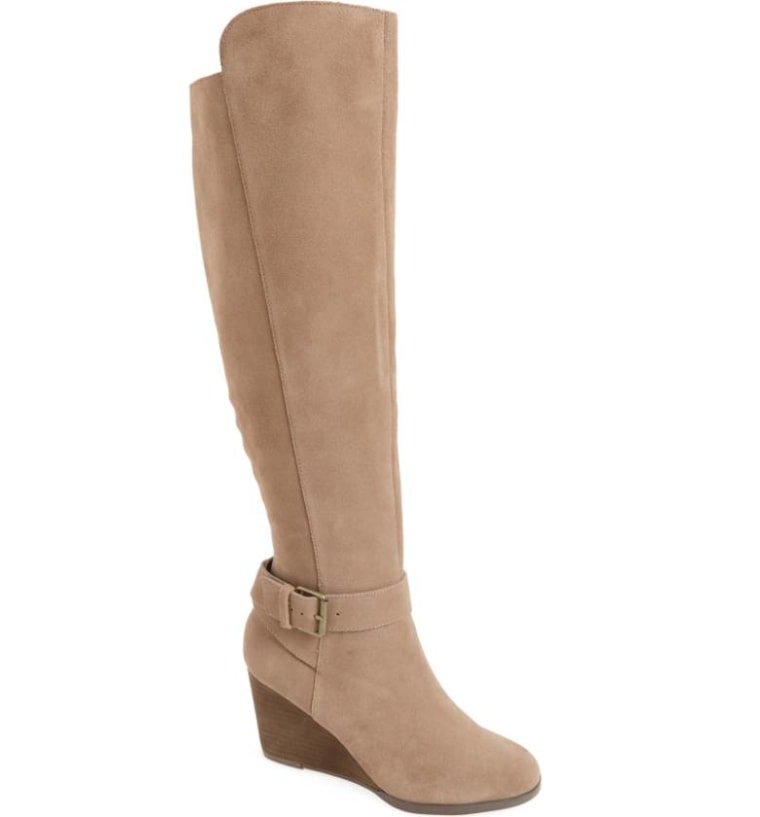 Molerani Simple T-Shirt Dress, $13, Amazon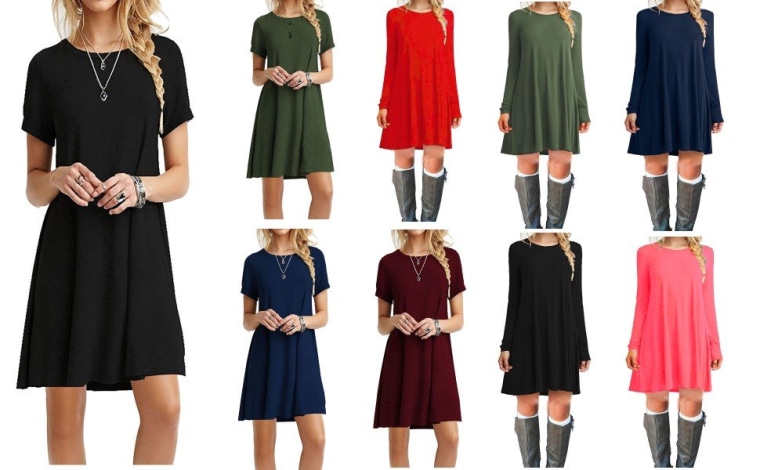 So if you see us this winter, you shouldn't necessarily expect pants.