It's official! Kim Kardashian and Kanye West are expecting Baby No. 3 via a surrogate.
Kardashian confirmed the news herself at the end of an extended trailer for Season 14 of "Keeping Up With the Kardashians."
The 36-year-old reality star and businesswoman can be seen talking on the phone with her sister Khloe Kardashian, 33.
"What happens every time I say, 'Guess what?'" Kim asks.
"The person's pregnant?" Khloe answers before Kim gushes, "We're having a baby!"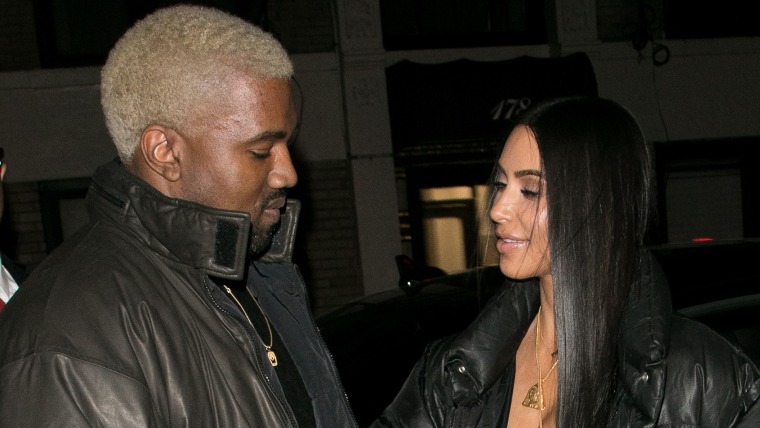 Kardashian has long made it known that she and rapper West, 40, wanted to give their kids — daughter North, 4, and son Saint, 1 — a younger sibling. But the path to Baby No. 3 has been anything but easy.
In an episode of "Keeping Up With the Kardashians" that aired last April, the reality star, who suffered with high-risk placenta accreta while pregnant with both of her children, revealed she experienced complications after undergoing a procedure that would have allowed her to carry another baby.
She also revealed that she and West were considering hiring a surrogate.
"After talking to Kanye, I think I always knew that surrogacy was an option, but I didn't think it was that realistic of an option, and now I feel like that's my reality. I feel like surrogacy really is the only other option for me," said the star.
The new trailer delivered such happy news from the couple — and considering the pregnancy rumors in the family, there will be a lot to keep up with on "KUWTK" this season.
Season 14 of "Keeping Up With the Kardashians" premieres Sunday at 9 p.m. ET on E!