In the wake of the suicide bombing on Monday that killed 22 people following her concert in England, a devastated Ariana Grande tweeted that she was "broken" and "so sorry" for the tragedy.
A father of three girls and a self-professed Grande fan from south Georgia has responded with a heartfelt and uplifting open letter to the 23-year-old pop star, saying she doesn't have "a dadgum thing to apologize for."
"In that tweet you could feel her anguish, and I just thought that if she was my daughter, this is what I would say to her,'' film and television company CEO Patrick Millsaps told TODAY.
Calling himself "a fat dude in Georgia who loves his daughters," Millsaps, 44, urged in his letter for Grande to "take care of you first" and to sing again when she is good and ready because her music is a "God-given gift."
"After reading a tweet you posted on Twitter the other night, I'm afraid I need to set you straight girl,'' he wrote. "So listen up and receive some redneck love from a daddy of daughters.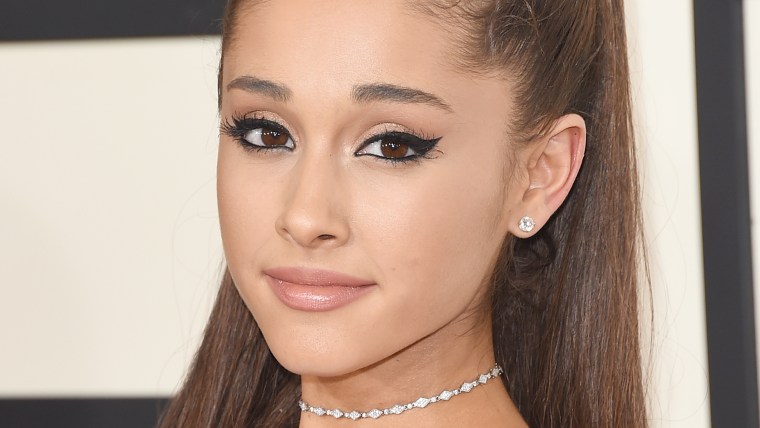 "You see, you are no more responsible for the actions of an insane coward who committed an evil act in your proximity than you would be for a devastating natural disaster or acts of morons near your hotel. Your text was some stinkin' thinkin' in that regard.
"When and only when you are ready, on behalf of all dads who love your...um...whose daughters' love your music, SING AGAIN."
Millsaps is the father of daughters Morgan, 13, and twins Alison and Kendall, 12, and he wrote the letter at 3 a.m. as if he were speaking to them.
"We live in a dangerous world, but I want them to know you can't let that stop you from sharing the gifts that you give to the world,'' Millsaps said.
While Millsaps is "overwhelmed and humbled" at the response his letter has gotten (it's been retweeted nearly 8,000 times as of Thursday afternoon), he doesn't want it to take the focus away from the tragic event.
"It cannot take away from the fact that some psychopath tried to kill little girls coming out of a concert,'' he said.
Grande has suspended upcoming tour dates in the wake of the bombing.
"With that tweet that she wrote about being broken, I just wanted to make the point that she was in proximity to a bad event, but in no way, shape or form was the cause of a bad event,'' Millsaps said. "It would be just tragic for her to have any thought of a causational effect."
Millaps called Grande "a part of our family" and joked how he often keeps listening to her music even after he drops his girls off at school.
"Every time you open your mouth and share that incredible God-given gift to the world, you make this crappy world a little less crappy,'' he wrote. "Take care of you first. Your fans aren't going anywhere."
RELATED
Follow TODAY.com writer Scott Stump on Twitter.