Ever look back at old photos of yourself and wonder, "What was I thinking?"
Well, Mandy Moore has been there, too. The "This Is Us" actress, 34, recently shared a series of hilarious throwback photos from 2001 and questioned some of her style choices — namely, her dyed eyebrows.
"Rolling into the weekend like..... #fbf #dontdyeyoureyebrows #2001," she wrote in the caption. (Click or swipe through to see all the photos.)
The photos are from the 2001 Los Angeles premiere of the film "Original Sin," back when Moore was 17. In addition to her warm blond strands (and brows), Moore stepped out in light-wash jeans, a sheer, black top and the kind of slouchy belt that so many teens were rocking in the early 2000s.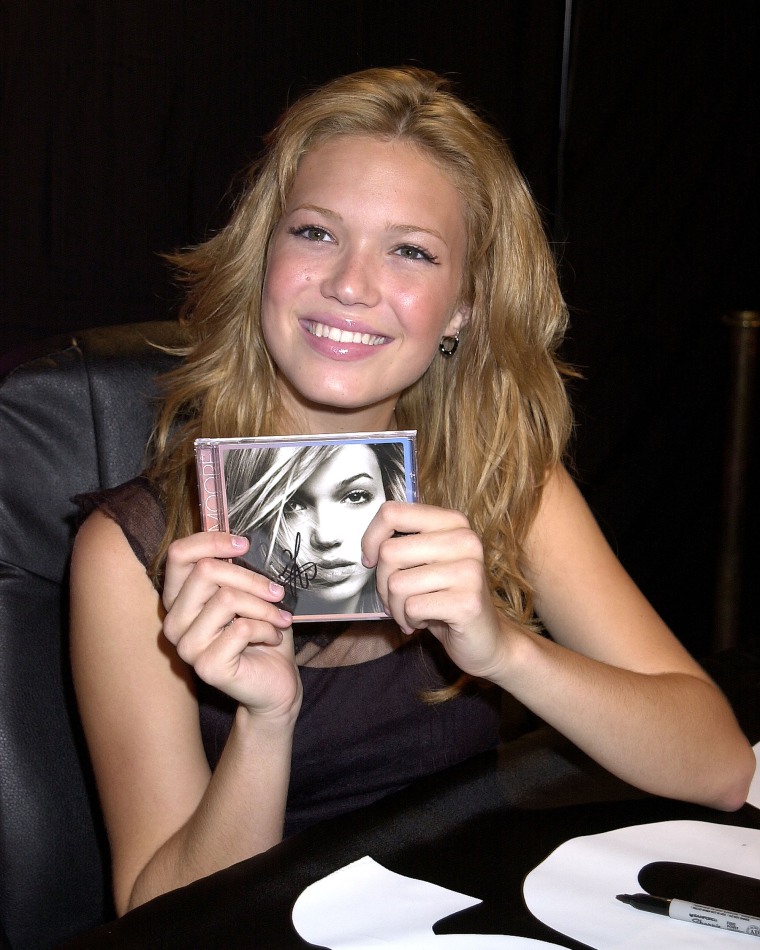 This isn't the first time Moore has poked fun at her early '00s style choices, either. She questioned her thin eyebrows in this May 2001 cover of Bop magazine.
She also recently posted a series of photos of her amazing Teen Style magazine covers from the early 2000s.
"Never before has there been so much disdain for a candy necklace," she wrote in the caption. "Also the cowboy hat is unforgivable."
Moore also laughed about some of her early red carpet looks in a video for TODAY Style.
"I remember I didn't get to homecoming or prom, so I treated the Billboard Awards in 1999 as my homecoming or prom," she said of this memorable look.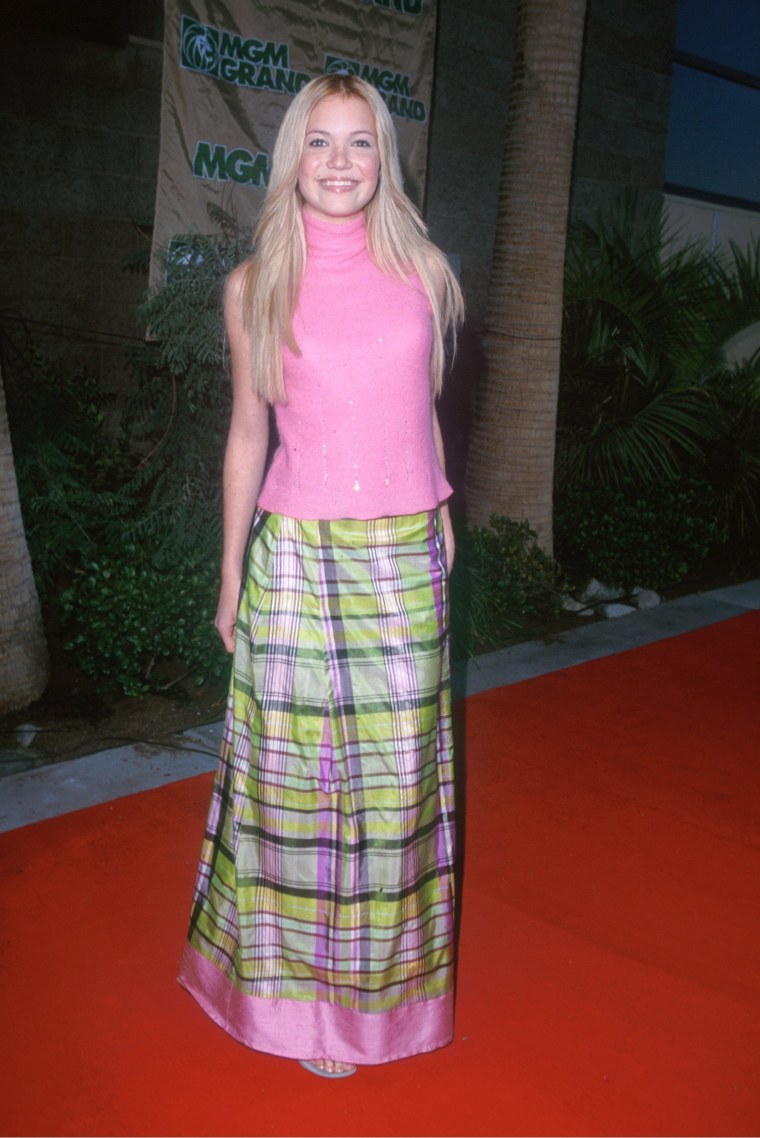 "Remember the twin-set cashmere sweater was popular for a hot minute? I remember seeing Gwyneth Paltrow in something similar," she said. "And that's the inspiration behind this look, although she wasn't wearing what looks like a tablecloth and a Swarovski crystal-bejeweled turtleneck."
She also laughed about her "crazy blond hair" and remembered the pink Prada sandals she wore underneath.
"I was so excited because they were the fanciest shoes I'd ever had in my life," she said.
Moore's style has obviously evolved a lot since the early 2000s, but she clearly has a great sense of humor about some of her earliest looks!