No one knows when the hit drama "This Is Us" will come to an end, but there are some people who know how it will end.
And one of them is leading lady Mandy Moore.
The actress, who plays Pearson family matriarch Rebecca, paid a visit to "Jimmy Kimmel Live" Tuesday, and opened up — a little — about what she knows and how she knows it.
Moore started by confirming that the cast has already filmed some scenes for the eventual series finale.
"There's no predetermined end date, but ... I think (creator Dan Fogelman) has an idea in his mind of when he sort of sees the story ending and he knows how it ends, which makes me feel good as an actor and as a viewer. He knows where the story is heading."
And that's why he knows that it's important to film some crucial future moments in the time-hopping plot ahead of time.
"I think just the nature of our show and the trajectory is that ... you know, people are certain ages now, and perhaps they're just going to keep getting older," Moore said, all while trying not to say too much. "So (we're) capturing content in the can now."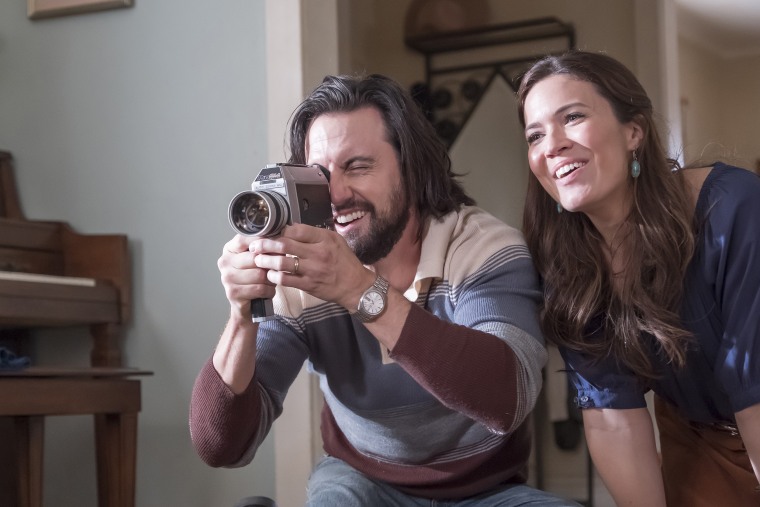 She added that she's not certain that all of the stars were aware that they were shooting for series finale when the cameras were rolling. So even if they were featured in a scene to come, they may not know exactly what's to come.
Like she does.
"I do, yes," she said with a smile.
And when asked if that ending-to-be would be satisfying for fans who've followed the Pearson family's emotional journey thus far, she had good news.
"I think the ending will be very satisfying for people. I think it's very true to what the show evokes from all of us."
Which means it's never too soon to start stocking up on tissues for what will undoubtedly be a tearjerker (and then some) ending.