Mandy Moore knows all about family drama — and it's not just from playing family matriarch Rebecca Pearson on "This Is Us."
The actress and two of her co-stars on the NBC drama, Chrissy Metz and Susan Kelechi Watson, grace the cover of Glamour's November issue, and inside Moore, 34, opens up about experiencing the pain of divorce — both her parents' and her own.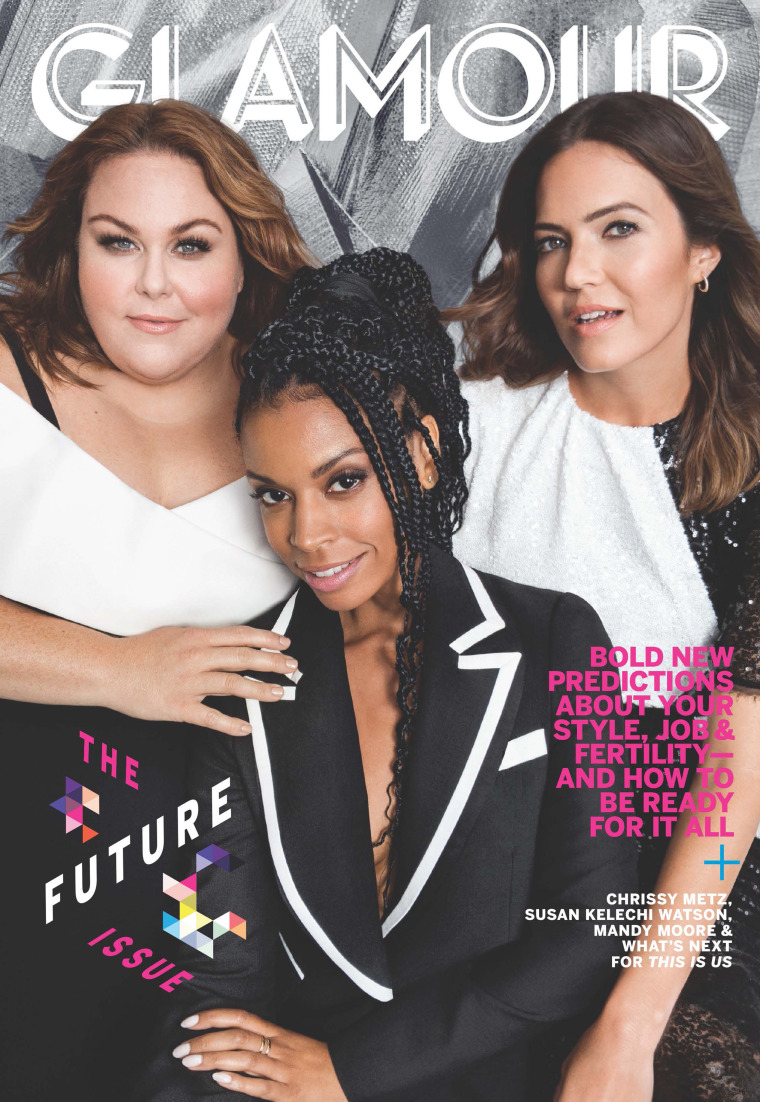 When Moore was 23 she was shocked to discover her mom was leaving her dad because she'd fallen for another woman. Though her first instinct was to protect her father, Moore eventually came to understand her mom's decision.
"At the time I was left with no choice but to compartmentalize what was happening," she explained, adding that today both her mom and dad are "in a much better space, and they're with the people that are better suited for them.
"All of that is a very happy ending, but it didn't come without real struggle," she added.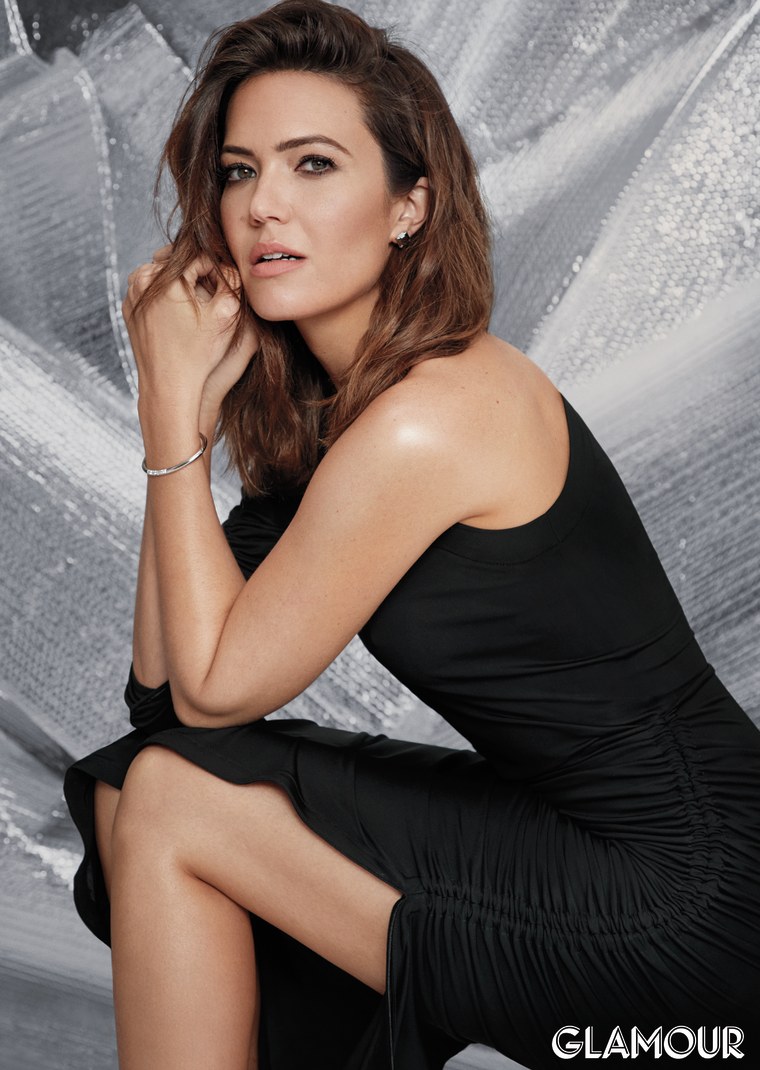 Soon after, Moore wed musician Ryan Adams. "I couldn't control what happened to my immediate family, but I could control starting my own," she explained, adding, "Not the smartest decision. I didn't choose the right person."
Six years later, Moore wanted out of the marriage. "I don't feel guilty for it. I don't fault myself for it," she said of her divorce. "When people said, 'I'm sorry,' I was like, 'No. Sorry would have been had I stayed in a very unhealthy situation.' I didn't. I found my way out. And when I did, things opened back up again."
Today, Moore is engaged to musician Taylor Goldsmith of the L.A. folk rock band Dawes. The pair, who plans to marry "later this year," met in 2015 when Moore was still dealing with the trauma of her divorce. "Taylor was steadfast in his support — that was a huge sign for me," she said.
Children, she said, are definitely in the couple's plans, though they aren't in a rush. "Maybe it's true (about the biological clock), but f--- that narrative," Moore said. Besides, they intend to adopt, "so that will be a part of our lives, God willing."
Moore finds the older she gets, the happier she's become.
"You give less of a s--- about how the world perceives you," she said. "Now it's more important to me to be self-satisfying. And I'm better at that. It just comes with time."