Madisyn Babcock's hair started falling out earlier this year due to alopecia, an autoimmune disease that causes hair loss. Within just a few months, she went completely bald.
It was a major change for the high school senior, 17, but instead of hiding her hair loss, Babcock celebrated the beauty of her bare head in a gorgeous photo shoot that has been making the rounds online.
"After seeing lots of posts about alopecia, I thought it would be really cool to use my senior pictures to raise awareness and support for those with hair loss," she told TODAY Style in an email.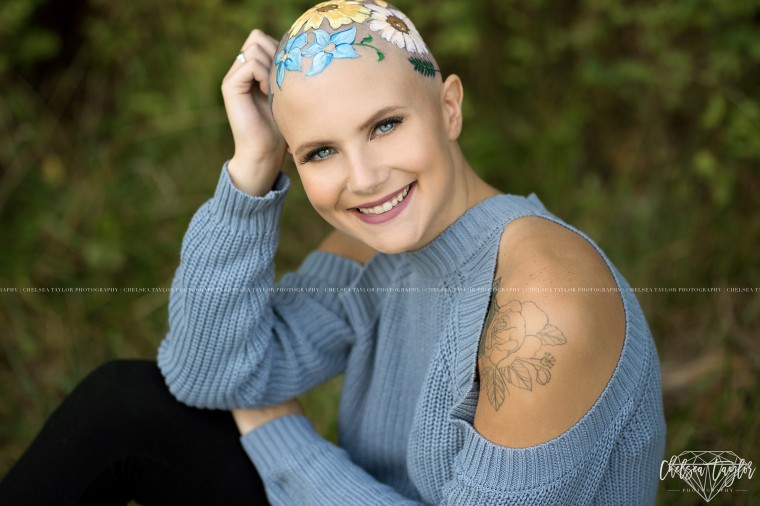 For the shoot, Babcock's artist mother painted gorgeous flower patterns on her daughter's head, and the teen looked radiant and confident as she posed in a series of natural settings. Chelsea Taylor, a Kansas-based photographer, captured the images.
The flower patterns hold a special meaning for Babcock, who sees them as a lovely metaphor for her personal growth.
"When I think of myself, I think of flowers," she said. "When I think of my transformation from freshman year to senior year, I see flowers. I've blossomed into someone I never thought I would be, but I wouldn't change it for the world."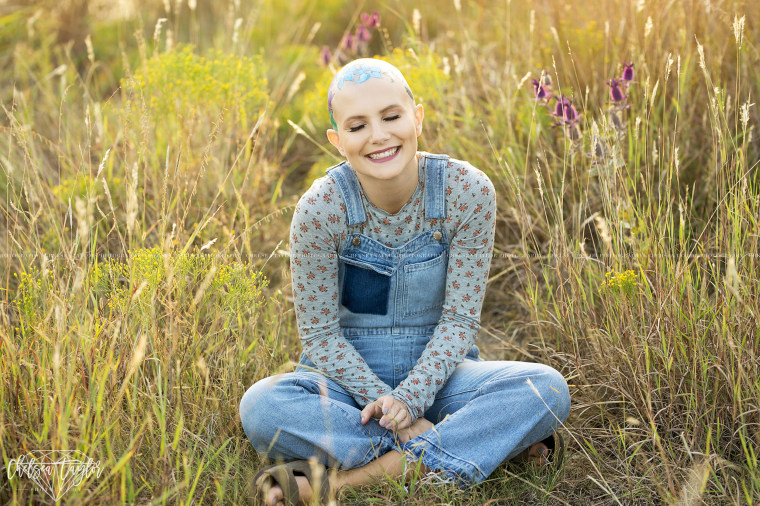 Of course, losing all your hair is a tough experience no matter what, and Babcock wants people to know that there were times when she struggled and felt scared by the change. She said that at first, she was "very nervous" about baring her entire head for the photo shoot.
"I felt kind of vulnerable being shot on camera while I was completely bald for the first time," she told TODAY Style.
However, she went through with the shoot because she wanted to inspire others with alopecia to embrace their beauty.
"I want those who suffer from hair loss to know that I see you, I love you, and you inspire me," she said. "I wouldn't change you for the world."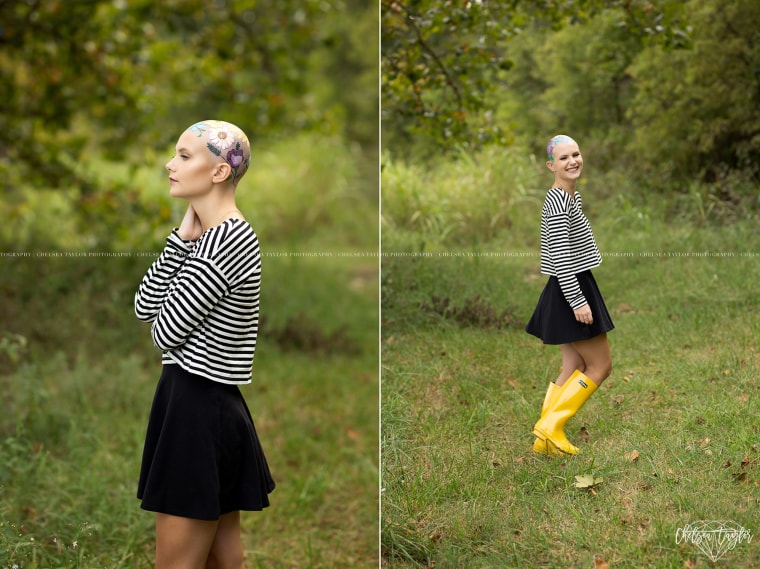 Taking the photos was also a way for Babcock to celebrate all the positive things she has learned about herself over the past year.
"I've learned so much about myself since I lost my hair," she said. "I've grown a new sense of empathy and self love. Losing my hair made me feel vulnerable, which made me dig down deep into my personality and do some self-finding. I look at world in a much more positive and beautiful way ... I learned that true beauty really does come from the inside."