It started with a quarter-sized bald patch. Then, the hair started thinning by her temples. In less than a month, 7-year-old Gianessa Wride lost all of her hair.
"I tried not to get too upset and I didn't want her to think it was her fault. I did not want her to not feel beautiful," mom Daniella Wride, 29, told TODAY.
RELATED: Meet the 4-year-old fashion designer who's making trash bags trendy
In January, Wride had asked Gianessa to brush her hair, and that's when she first noticed that her daughter was balding. They visited the pediatrician who diagnosed Gianessa with alopecia, an autoimmune disorder that causes people to lose hair on their scalps, faces and other body parts.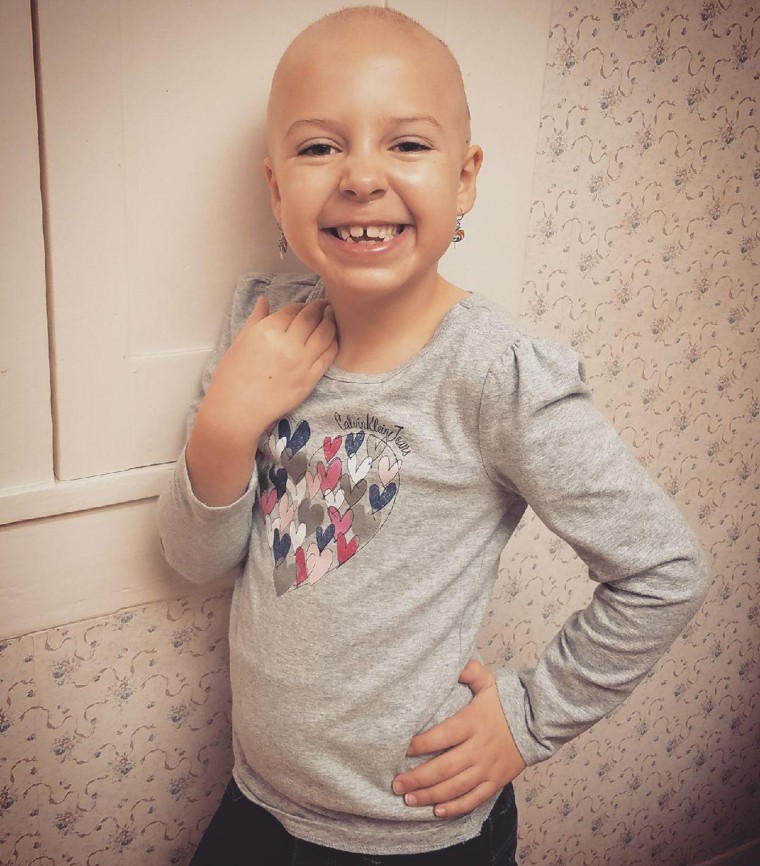 According to the National Alopecia Areata Foundation, 6.8 million people in the U.S. live with this disorder. It affects people of all ages, both sexes.
While people often lose patches of hair over a long period of time, Gianessa became bald rapidly. Before they could see a dermatologist, Gianessa lost all of her hair on her head, her eyebrows and lower eyelashes.
The dermatologist confirmed the diagnosis and recommended treatments. But many of them involved steroids, injections and harsh topical creams. Wride simply wanted her daughter to be happy without aggressive interventions.
"I want to let her embrace it and love herself as she is right now," said Wride.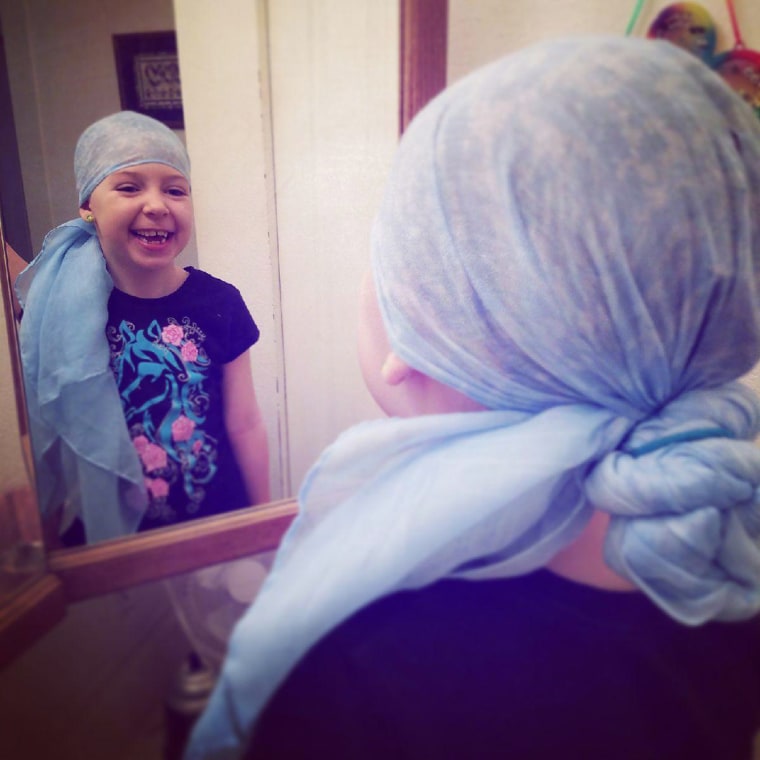 RELATED: Women and hair loss: What you can do
So Wride, a nurse in Salem, Utah, became proactive. She visited Gianessa's first grade class to explain what alopecia is and ask her daughter's classmates to look out for bullies who might not understand what Gianessa is experiencing. At home, Wride encourages her daughter to accept herself.
"I tell her she is beautiful no matter what," she said.
Gianessa doesn't like wearing a wig because it irritates her scalp and she's experienced some bullying with kids calling her "baldy" or saying she looks like a boy. But for the most part she receives support and feels confident. Wride stays strong for her daughter even when she feels discouraged.
"It is just hard to watch as a mom when your kid cries when someone is mean to your child," she said.
But she feels determined to set healthy examples for her daughter. That's why Wride knew she needed to do something fun for the school's upcoming crazy hair day. In the past, she could style Gianessa's hair into all sorts of cool hairstyles, such as rainbow unicorn hair, but not this year. When Wride was at the store she noticed jeweled stickers and wondered if she could use that to create crazy hair.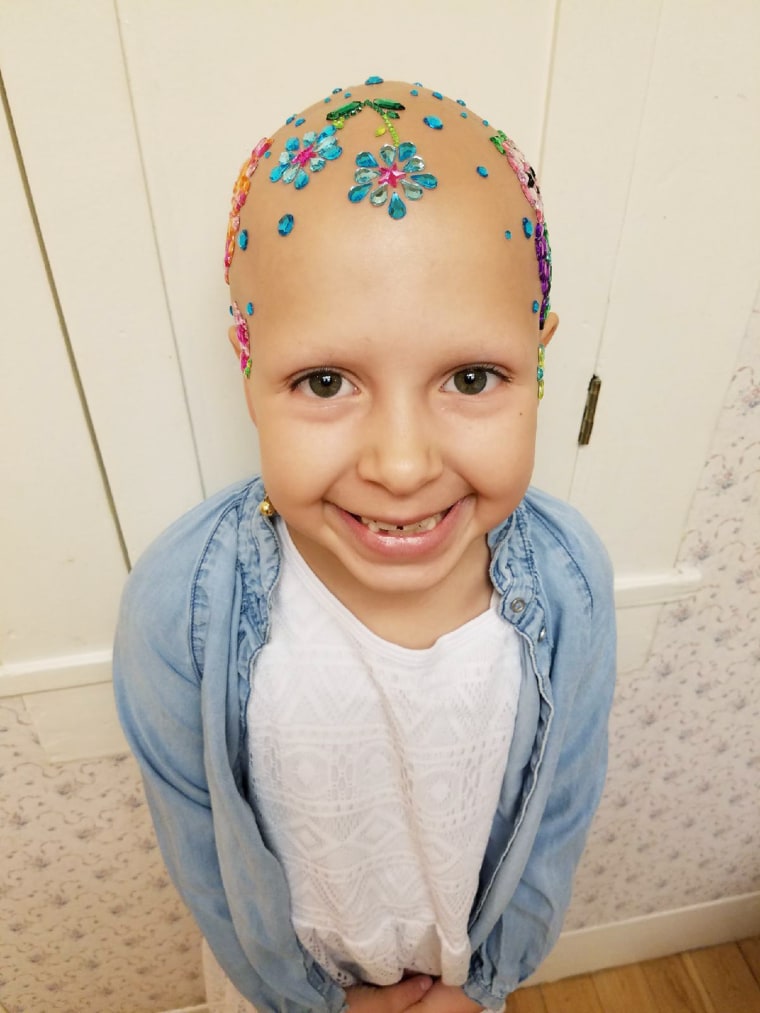 RELATED: Why bald dolls displayed at American Girl made this mom cry
"I didn't want her to feel left out," she said. "She is still fun and vibrant."
In only 10 minutes, Wride used the stickers to create a design that incorporated flowers and an owl. As Wride worked, Gianessa expressed doubt.
"Mom, I'm so nervous. What if no one likes it?"
After she saw it, she felt differently.
"This is awesome. I love it," she said.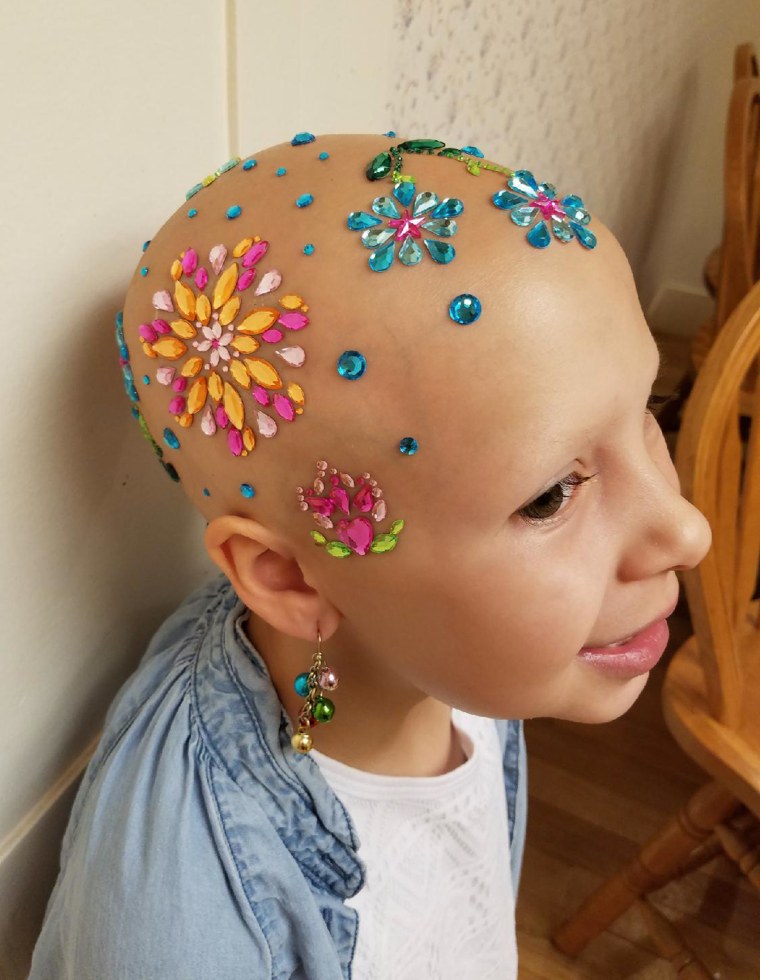 She wasn't the only one who loved it. Gianessa's crazy hair day pictures have gone viral. While Wride likes that Gianessa's receiving support from her friends and school, she also feels happy that Gianessa is helping others learn more about alopecia and encouraging self-acceptance.
"I cannot count [the number of] people who messaged me pictures of their own kids with alopecia. She inspired them so much to just embrace themselves and love themselves," Wride said. "I hope people get a lot of positivity from this and know you are beautiful no matter what you look like and what you are going through."