Looks like the new Duchess of Sussex accepted two rings on her wedding day!
Hours after the former Meghan Markle exchanged vows with Prince Harry at St. George's Chapel in Windsor, England, she emerged for the evening celebrations wearing another very meaningful piece of jewelry: a ring that belonged to Harry's mother, the late Princess Diana.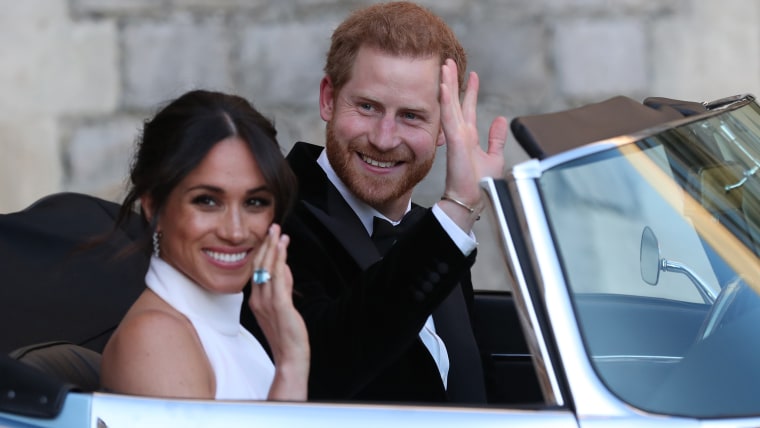 The stunning emerald-cut ring with an aquamarine stone, seen here in 1997, was one of Diana's trademark jewels.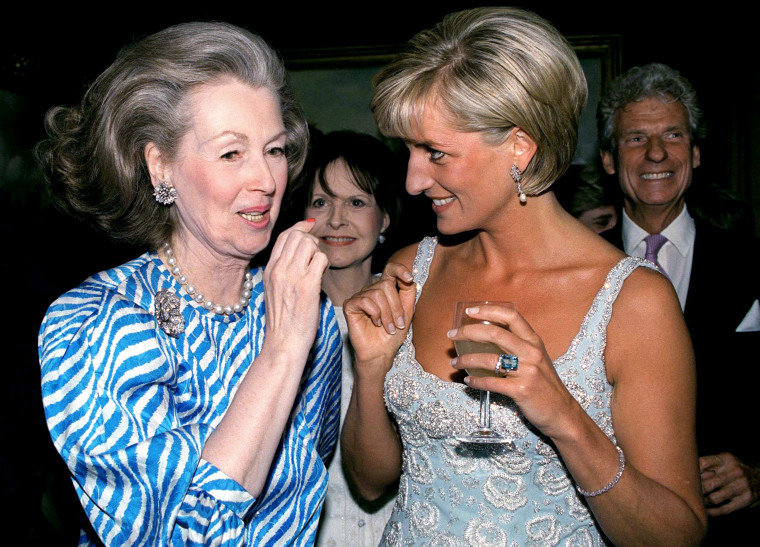 It was yet another sweet way for Prince Harry to honor the memory of his mother in the royal wedding. Earlier during the ceremony, the Duchess of Sussex's bridal bouquet contained forget-me-nots, which were Diana's favorite flowers.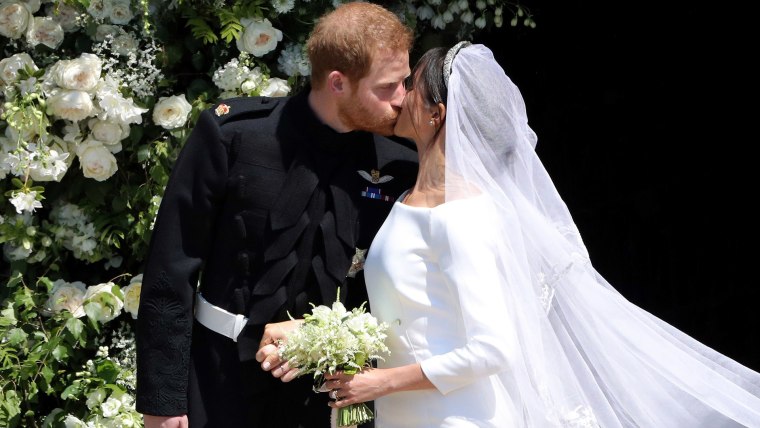 As announced at the time of the couple's engagement, the duchess's engagement ring also contains two diamonds from Diana's personal collection.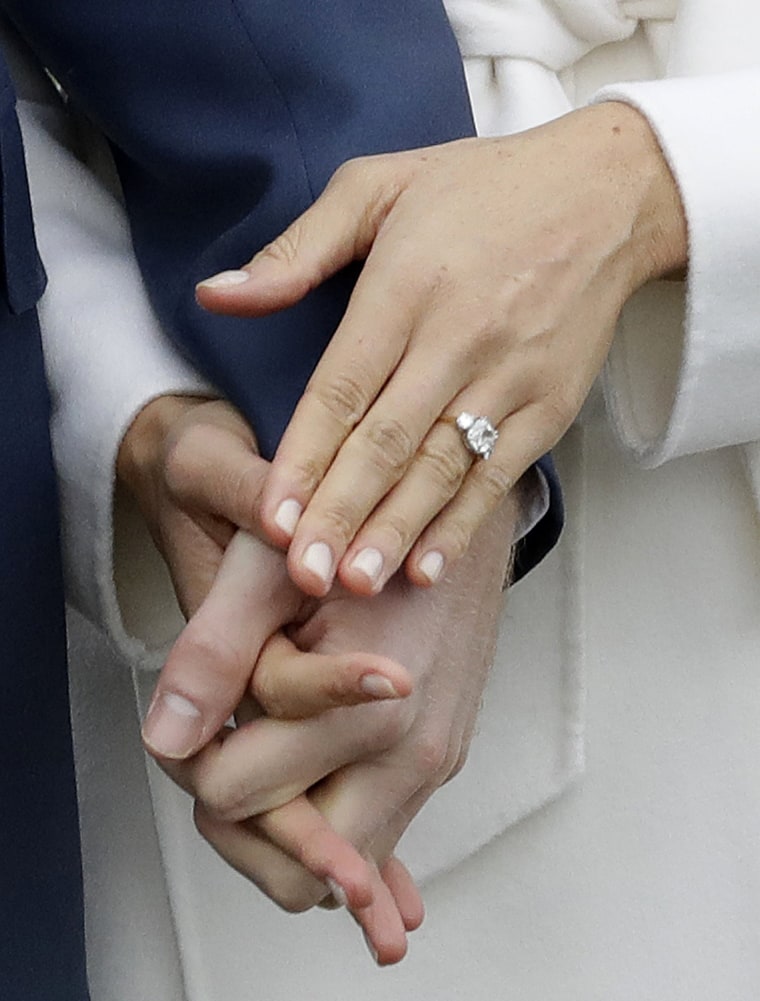 On her wedding day, Duchess Meghan paired the show-stopping aquamarine ring with a sleek, silk crepe Stella McCartney gown. The baby blue soles of her Aquazzura wedding shoes echoed the hue of the stone.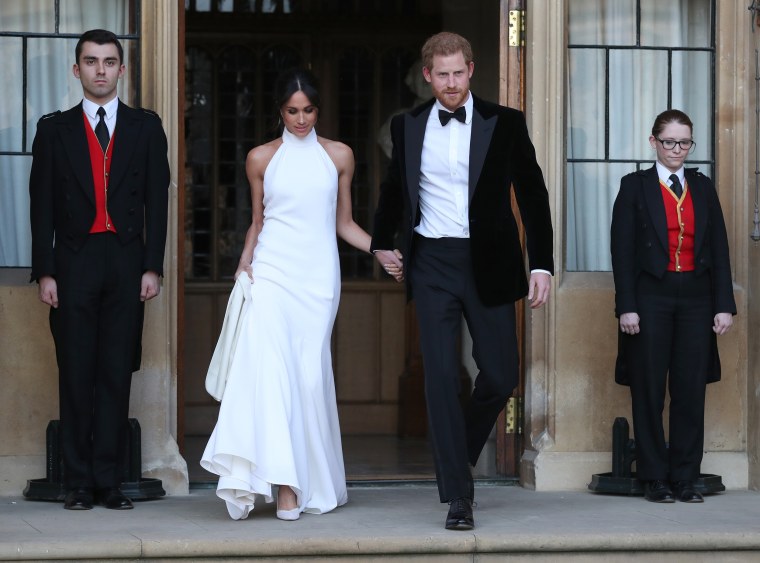 Even the silver-blue Jaguar the couple used to travel to the evening reception seemed to be color-coordinated with the ring. (There can never be enough of "something blue," apparently!)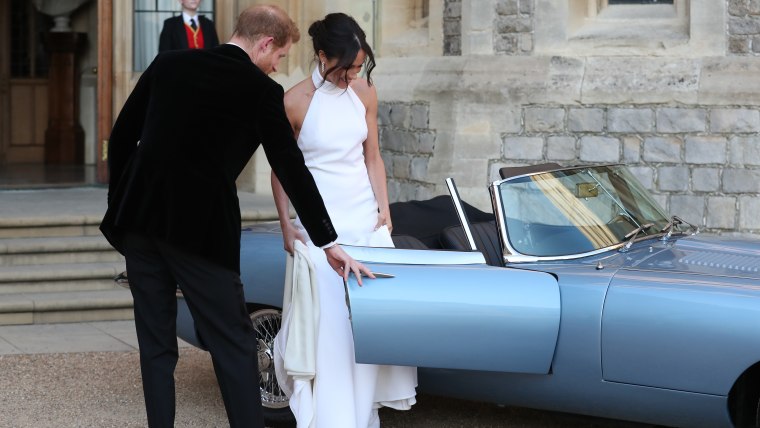 In any case, the royal couple looked thrilled to be starting their new lives together as they drove off to their private evening reception at Frogmore House, a country estate about half a mile south of Windsor Castle.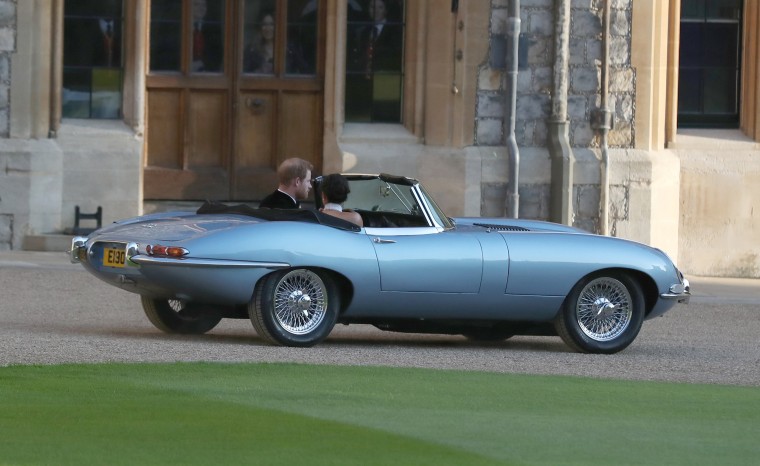 It was a beautiful, meaningful day all around!