Royal fans camping out in the streets near Windsor Castle ahead of Saturday's royal wedding got the surprise of their lives Friday when the groom-to-be and his best man showed up to greet them.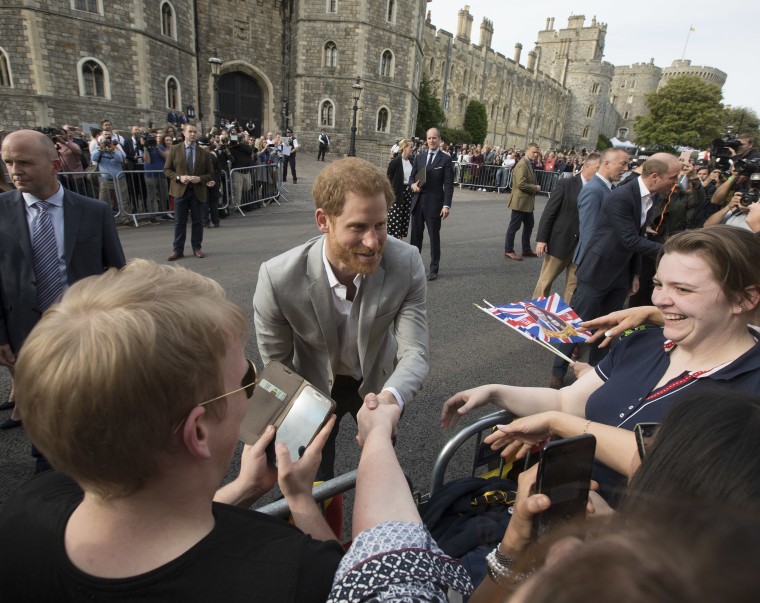 Prince Harry, 33, and his brother, Prince William, Duke of Cambridge, 35, enjoyed a pre-wedding walkabout outside Windsor Castle, where royal fans have lined the streets in anticipation of Saturday's nuptials between Harry and his fiancé, Meghan Markle, 36.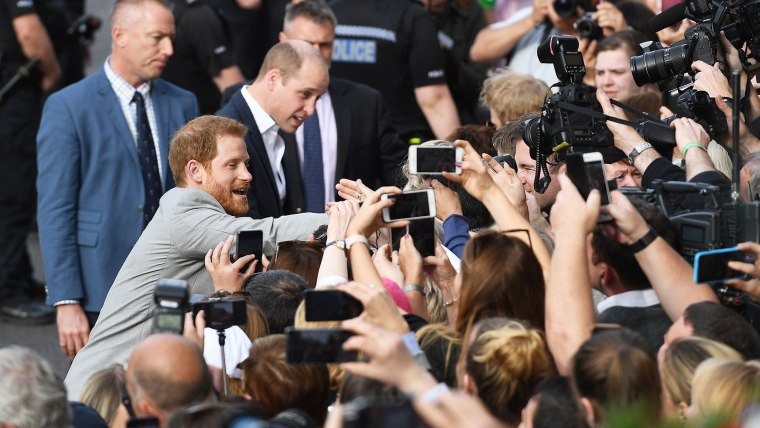 Harry and his big brother shook the hands of several excited fans who arrived early in anticipation of Saturday's festivities.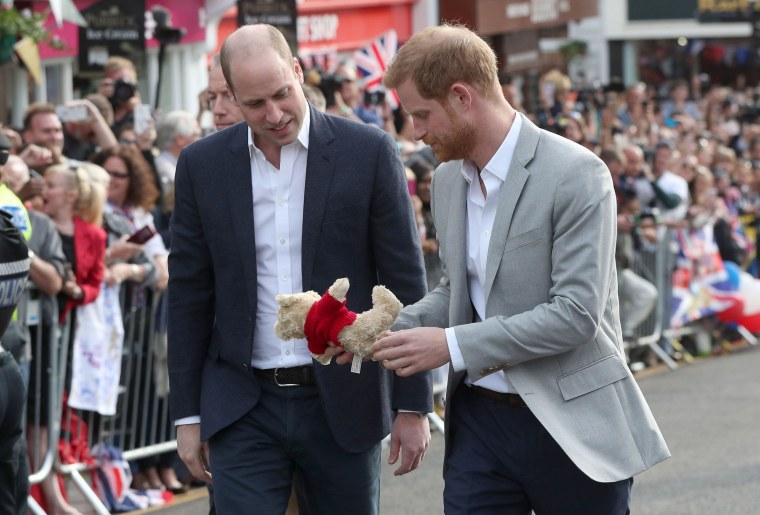 The pair spent about 10 minutes chatting with well-wishers, the BBC reports. Just before he disappeared back into Windsor Castle, Harry was asked how he was feeling about his big day and replied, "Relaxed, of course."
The photos are reminiscent of the times Princess Diana warmly greeted the crowds when the princes were young.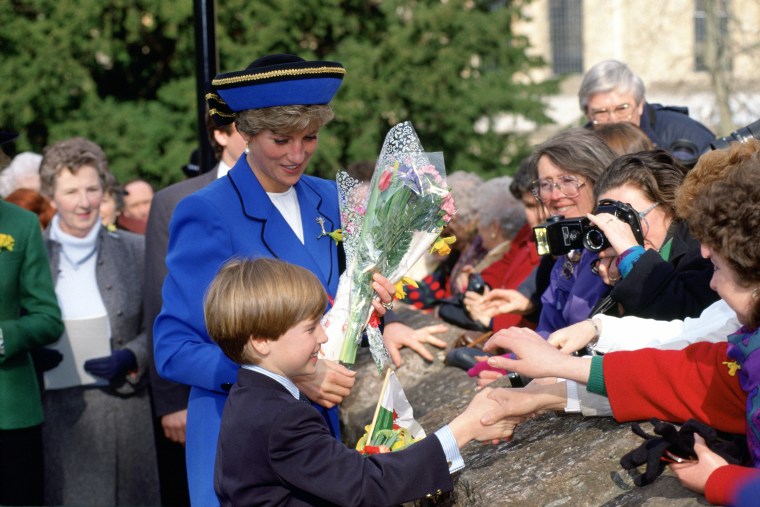 With less than 24 hours to go before the gala ceremony, the royal family and their friends and loved ones are attending to last-minute details.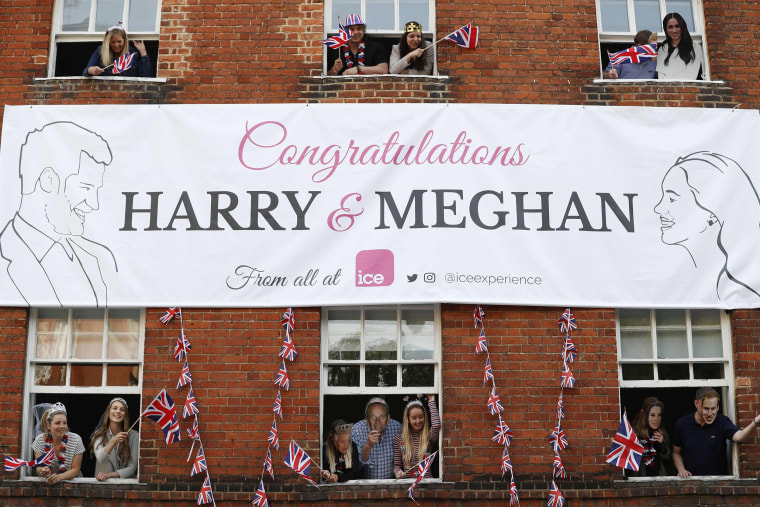 On Friday, Markle and her mother, Doria Ragland, joined Queen Elizabeth and her husband, Prince Philip, Duke of Edinburgh, for afternoon tea at Windsor Castle. It was the first meeting between Ragland, 61, and the royal couple.
Also on Friday, Kensington Palace revealed Markle would be walked down the aisle — at least partially — by her future father-in-law, Prince Charles.
In an unprecedented twist, Markle will initially be unescorted when she starts her walk down the aisle, accompanied only by her young bridesmaids and page boys. She'll then join up with Prince Charles, who will walk her down to the foot of the altar.
Although Markle's father, Thomas, was originally to attend the ceremony, that all changed this week after it was revealed he reportedly staged a series of paparazzi shots and then had an apparent heart attack.
"Sadly, my father will not be attending our wedding. I have always cared for my father and hope he can be given the space he needs to focus on his health," the bride-to-be said in a statement Thursday.
Prince Harry and Markle will marry at noon Saturday at St. George's Chapel inside Windsor Castle.