Prince Harry and Meghan Markle on Wednesday announced the rest of their bridal party — and they all have the potential to be scene stealers.
Among the group of young page boys and bridesmaids at this Saturday's wedding will be Harry's 4-year-old nephew, Prince George, and his 3-year-old niece, Princess Charlotte.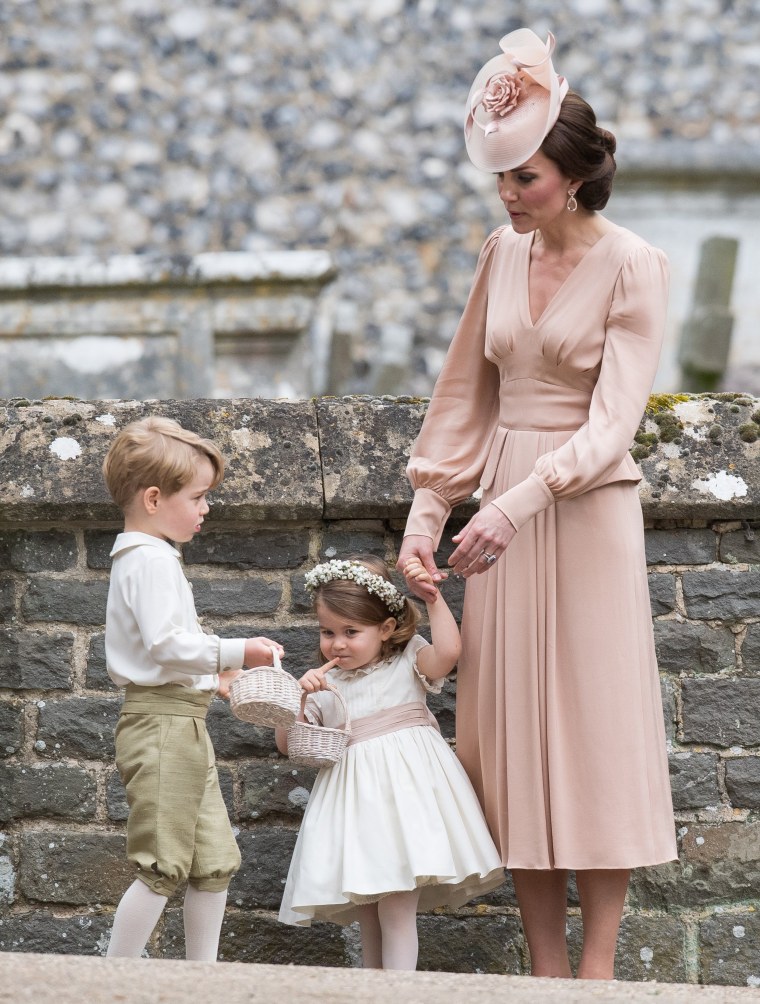 The two young royals are the children of Harry's brother and best man, Prince William, and his wife, Kate, the Duchess of Cambridge. The couple's youngest son, Prince Louis, who was born April 23, will not be at the wedding.
George and Charlotte will be reprising roles they played last May at another wedding: The pair nearly stole the spotlight from their aunt, Pippa Middleton, when she wed financier James Matthews.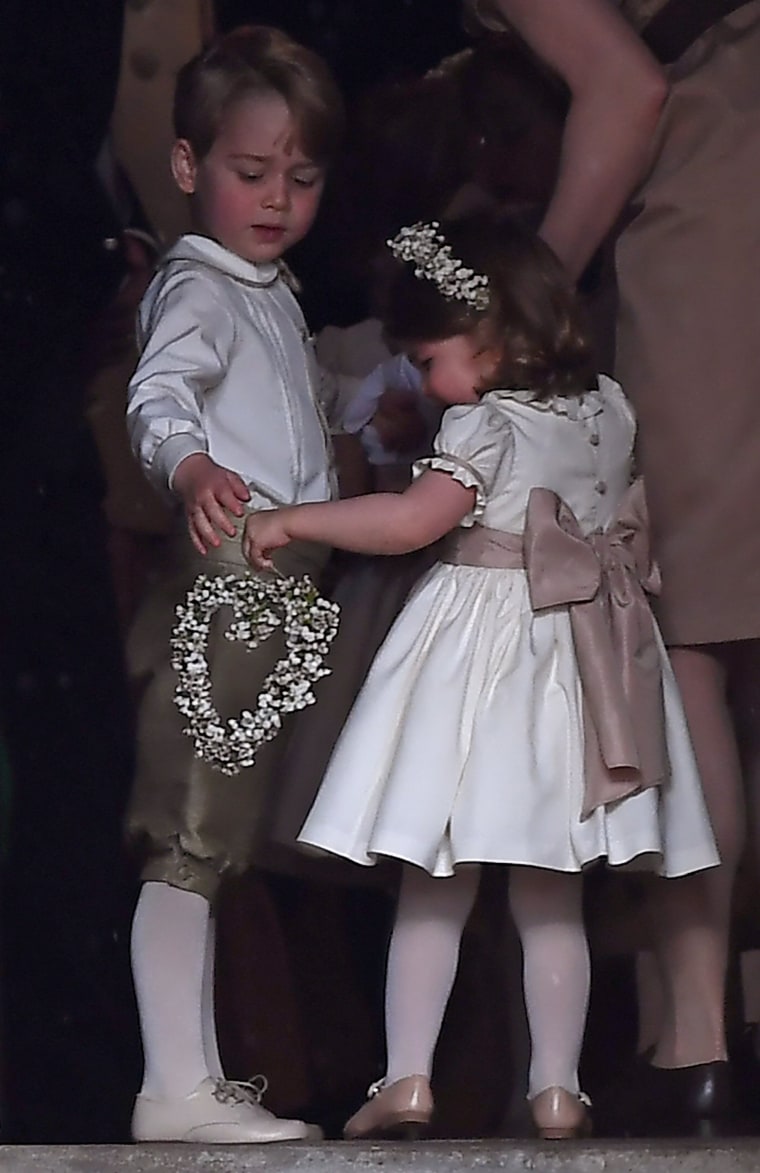 The young royals will serve alongside other children in a list released Wednesday by Kensington Palace.
The other bridesmaids will be:
Florence van Cutsem, 3
Remi Litt, 6
Rylan Litt, 7
Ivy Mulroney, 4
Zalie Warren, 2
The other page boys will be:
Jasper Dyer, 6
Brian Mulroney,7
John Mulroney, 7
Cutsem and Dyer are Harry's god children, while the Litt sisters are Markle's goddaughters.
If Cutsem's name sounds familiar, it's because her big sister, Grace, served as one of the bridesmaids at another royal wedding — the 2011 nuptials of Kate and William, who is her godfather.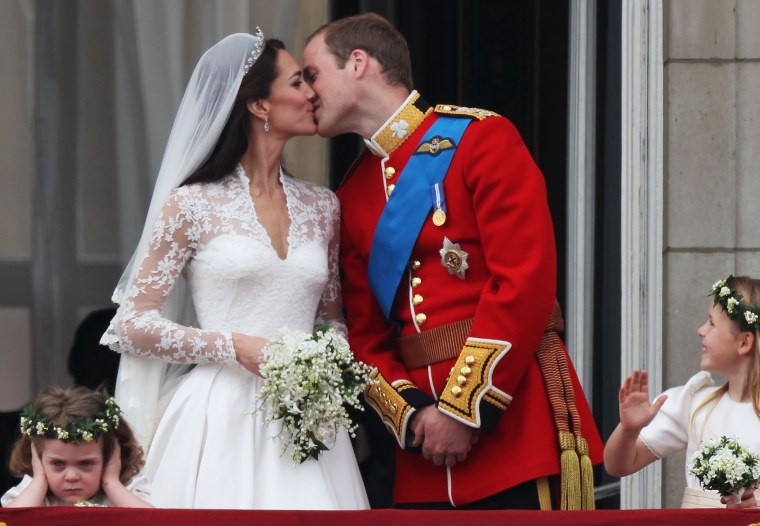 A scowling Grace was famously captured covering her ears as the bride and groom shared their first public smooch on the palace of Buckingham Palace.
Although Harry will have his brother stand next to him as best man, Markle elected not to have a maid honor because she wanted to avoid picking one person among her tight-knit group of friends.
The couple will get married this Saturday at noon at St. George's Chapel inside Windsor Castle.