Tea time!
Meghan Markle and her mom, Doria Ragland, joined Queen Elizabeth and her husband, Prince Philip, for afternoon tea on Friday, less than 24 hours before Markle, 36, will marry the couple's grandson Prince Harry, 33, at Windsor Castle.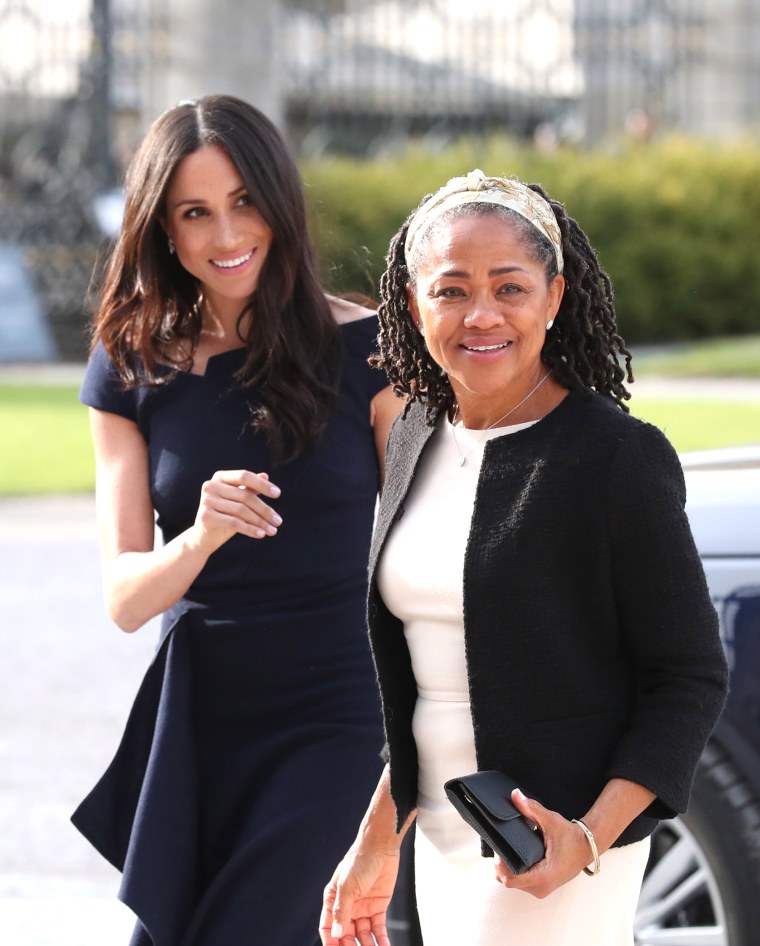 The meeting marks the first time the mother of the bride and the queen have met face to face.
Ragland, 61, who flew in from Los Angeles on Wednesday, has also spent time with several other members of the British royal family in the whirlwind days before her daughter's historic wedding.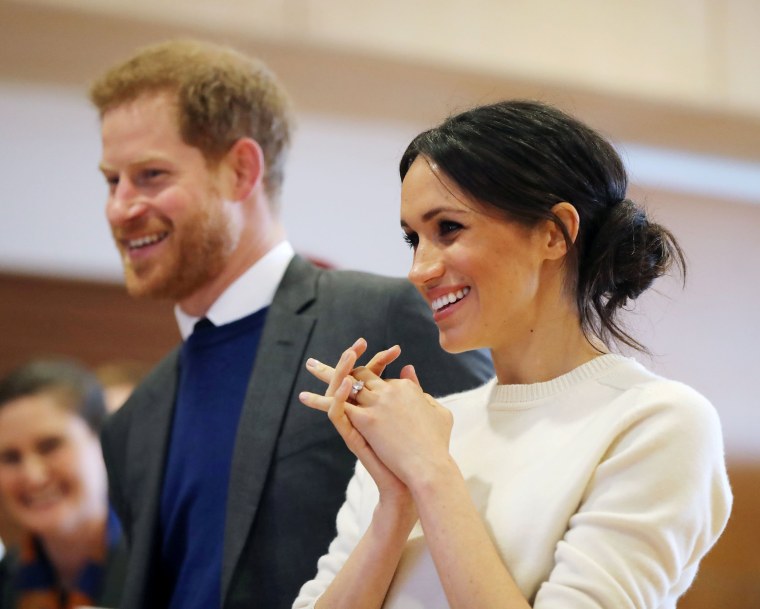 She had tea with Prince Harry's father, Prince Charles, and his wife, Camilla, Duchess of Cornwall, at their Clarence House residence in London. She also met Prince William, his wife, Kate, Duchess of Cambridge, and their two oldest children, Prince George and Princess Charlotte, during wedding rehearsals in Windsor.
After Friday's tea with Queen Elizabeth and her husband, Markle and her mother made their way to the five-star Cliveden House Hotel, about a 30-minute drive from Windsor.
The pair will spend Friday night together at the hotel. Then, Saturday morning, they'll travel by car to Windsor Castle for the royal wedding.
At the castle, the bride-to-be will be greeted by her young bridesmaids and pageboys, including Prince George and Princess Charlotte, who will walk down the aisle just before Markle.
In an unprecedented twist, Markle, whose father is unable to attend the ceremony for health reasons, will walk down the aisle solo — until she reaches the halfway mark. There she'll be met by her future father-in-law.
Prince Charles will then escort Markle the rest of the way to the altar, where she and Prince Harry will say "I do."