From her famous sapphire engagement ring to an iconic diamond tiara, Duchess Kate's jewelry often comes with a lot of royal family history — and the pearl necklace she wore this week was no exception.
The former Kate Middleton borrowed a stunning pearl and diamond choker from Queen Elizabeth, wearing it to attend the queen's 70th wedding anniversary celebration at Windsor Castle.
The duchess, who is expecting her third child in April, looked regally glamorous in the choker, a four-strand pearl necklace joined at the front by an elegant diamond clasp.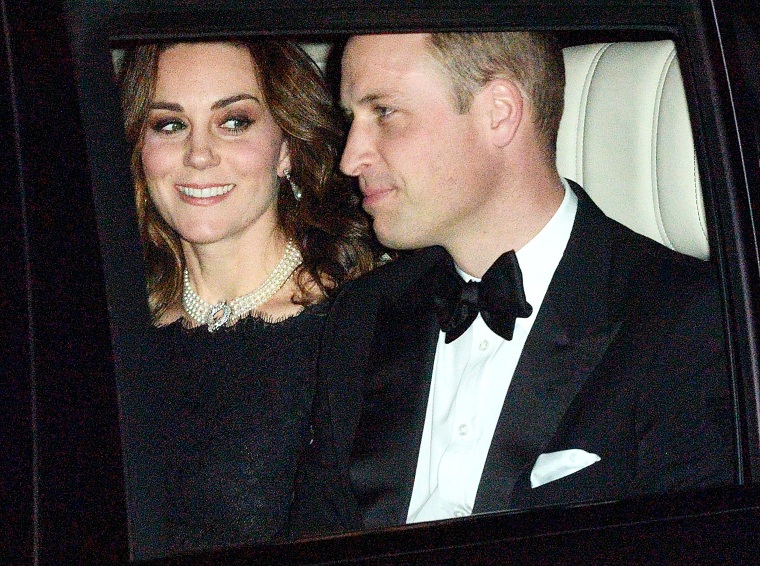 The queen apparently had the necklace made from pearls given to her by the Japanese government, and she has worn the piece occasionally over the years.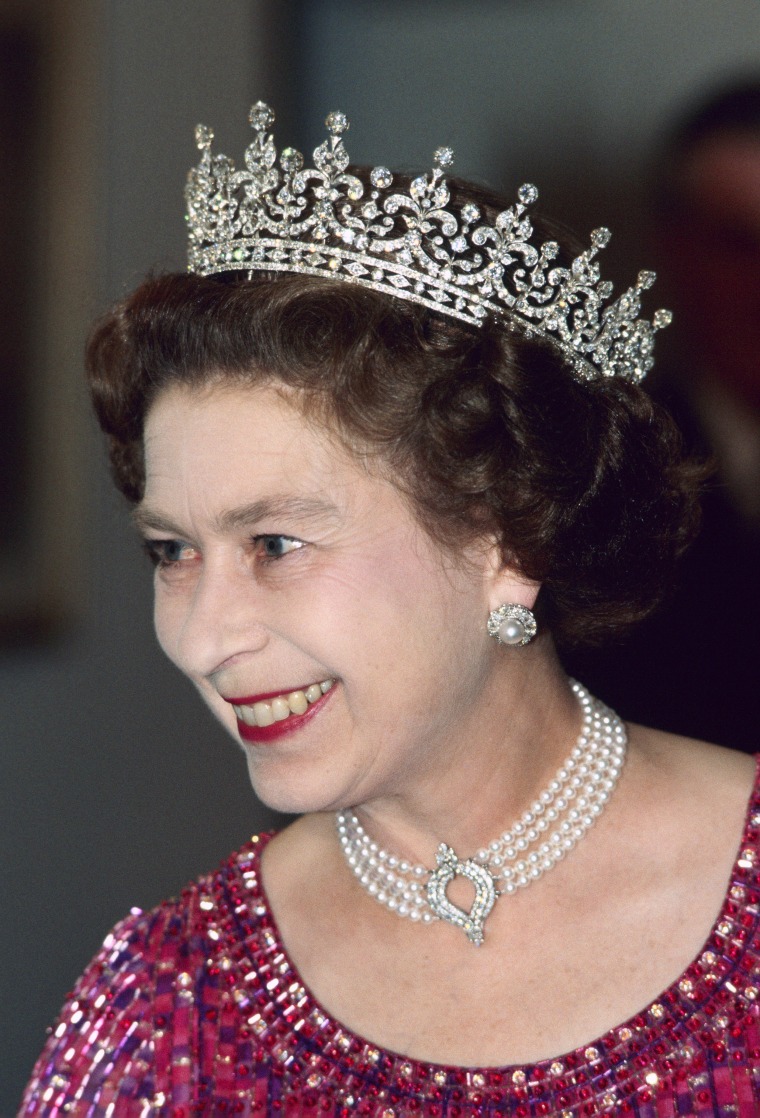 Princess Diana also borrowed the choker from the queen for a royal function in 1982, making Duchess Kate the third generation of British royalty to wear the dazzling piece.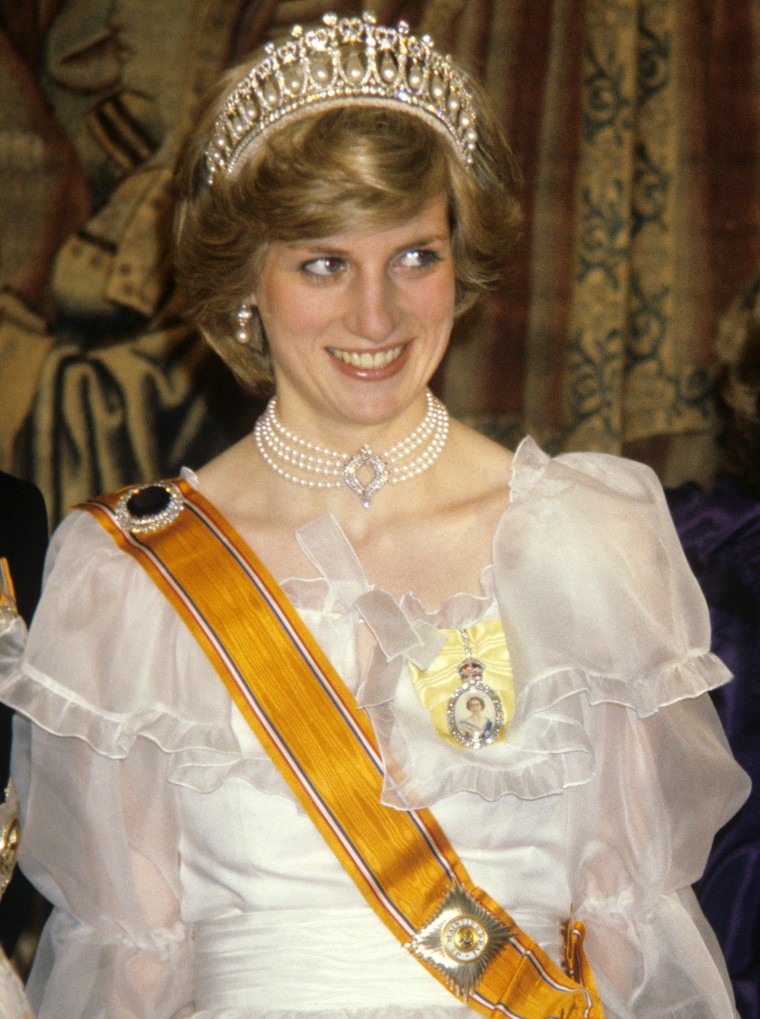 This is hardly the first time Duchess Kate's royal style has paid tribute to her late mother-in-law. Her diamond and sapphire engagement ring was, of course, famously worn by Princess Diana for her engagement to Prince Charles.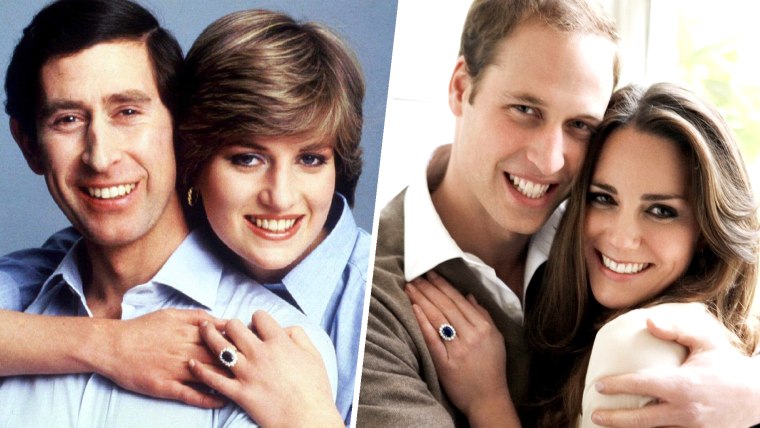 And earlier this year, the duchess also wore the pearl and diamond Cambridge Lover's Knot tiara, one of Princess Diana's signature royal accessories.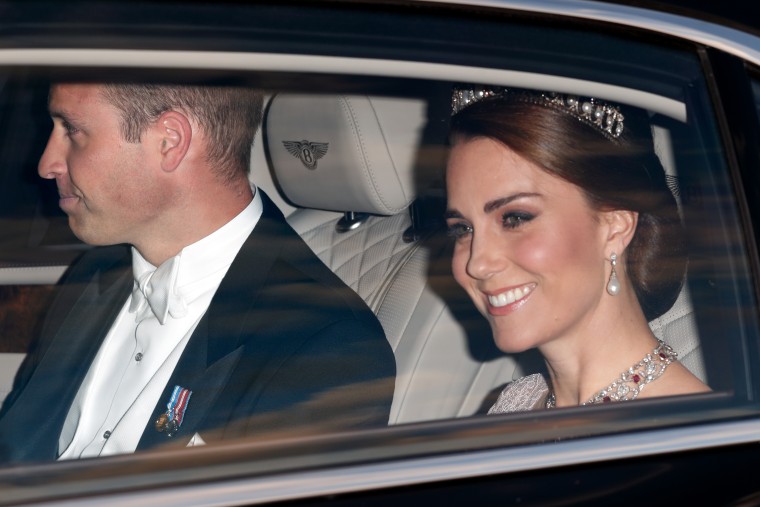 Some of Duchess Kate's less formal jewelry also pays quiet tribute to the late princess. Kate's gold charm necklace, engraved with the name of her first-born child, Prince George, echoes the charm necklace etched with Prince William's name that Princess Diana always treasured.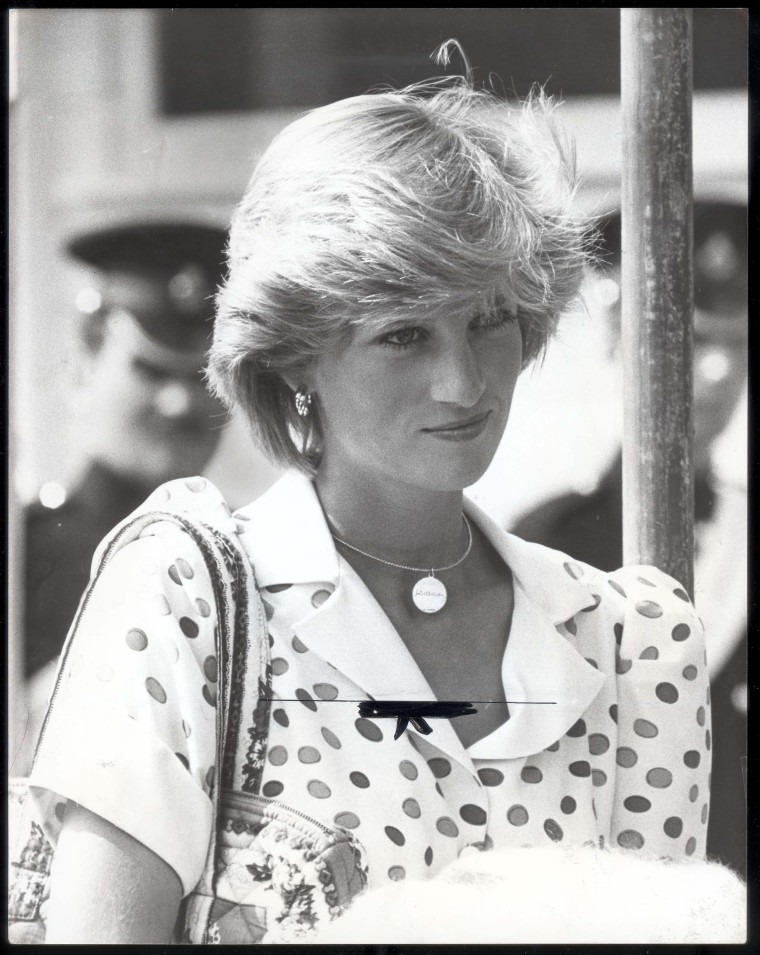 All of these just remind us that trends come and go, but royal jewelry never goes out of style!