Royal heir, international goodwill ambassador, and until recently, the world's most famous bachelor. Now, add to Prince Harry's list of accomplishments: jewelry designer.
The prince proposed to Meghan Markle with a stunning engagement ring he designed himself, according to Kensington Palace.
The center stone is a diamond from Botswana, a country that Prince Harry has visited numerous times since he was a child and which holds "special significance" for the royal.
"It is also a place the couple has spent time together over the last year and a half," the palace said in a statement.
The couple revealed later Monday during a BBC interview that they took their first trip together as a couple to Botswana several weeks after meeting on a blind date.
The ring also features two outside diamonds from the personal collection of the Harry's mother, the late Princess Diana, "to make sure that she's with us on this crazy journey together," the prince said.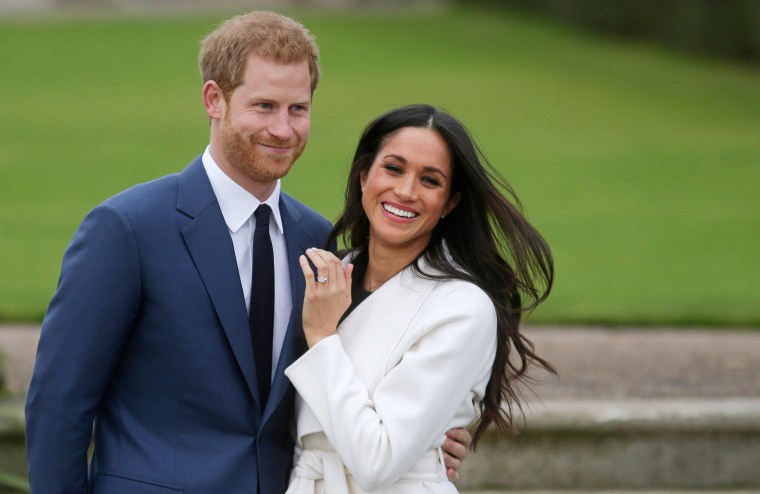 The ring was made by the queen's jeweler, Cleave and Company.
Harry, 33, and Markle, 36, announced their engagement Monday and made a brief public appearance at Kensington Palace just a few hours later.
Harry said he knew Markle was "the one" from "the first time we met," he told reporters who had gathered for the moment.
It shouldn't be a surprise that Harry would honor his mother when choosing an engagement ring for Markle. His older brother, Prince William, proposed to his wife, Kate, now the Duchess of Cambridge, also with something that belonged to their mother: her sapphire and diamond engagement ring.
Prince Harry and Markle have planned for a spring 2018 wedding, according to Kensington Palace. The couple will live in the palace's Nottingham Cottage.
See how "Suits" star (and Prince Harry's fiancee) Meghan Markle's fashion evolved from California teenager to Hollywood royalty.