In June 2022, first look images of Margot Robbie and Ryan Gosling in costume for Greta Gerwig's "Barbie" sent the internet into a tailspin. The notion of "think pink" quickly replaced spring's "coastal grandmother" and the wild relative of "hot girl summer" — "feral girl summer."
Meet "Barbiecore," or the fastest way to feel like you're living in Barbie's Malibu DreamHouse. Barbiecore is a bright, vibrant trend defined by a very particular color pink. But Barbiecore isn't just about wearing a certain shade. It means channeling a confident attitude and exuding happiness into the world, almost infectiously.
Since 2019, the color has proved a highlight of fashion shows and Pinterest boards, and it's endured well into 2023, scoring more than 8 million views on TikTok.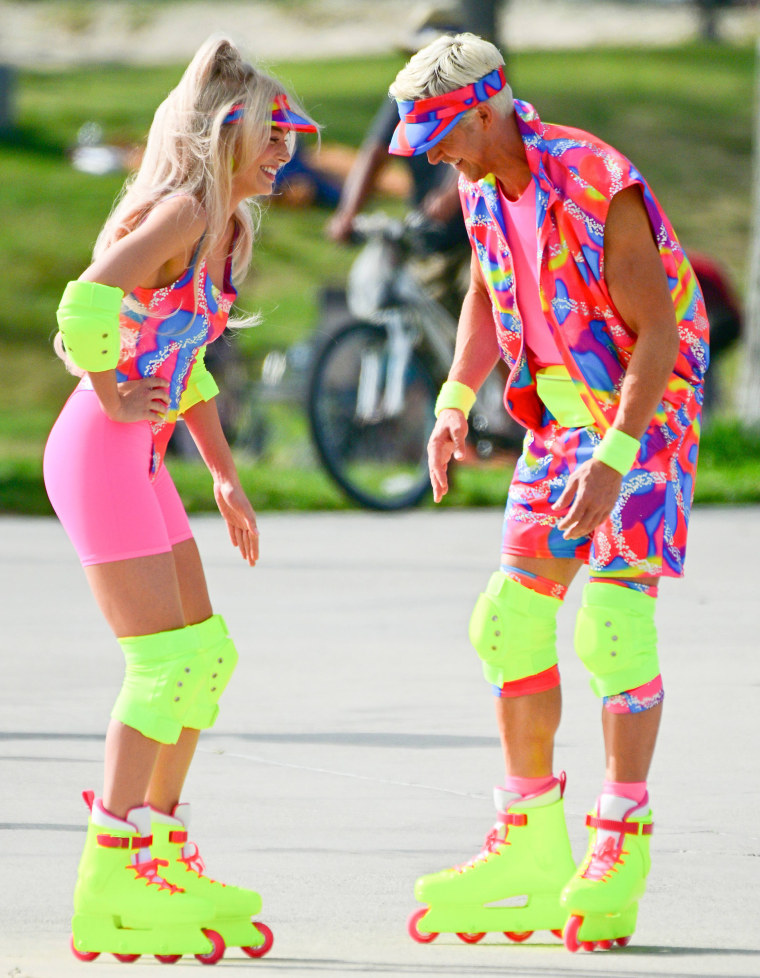 In addition to plenty of celebrity inspirations, notable for the runway history books, Barbiecore is also popping up in ready-to-wear fashions, for anyone to channel. The effects of the "Barbie" film also go beyond fashion, as evidenced by Barbie-inspired pop-ups at restaurants, rooftop bars and more across the country.
After seeing "Barbie," which premiered July 21, here's a refresher on everything you need to know to feel like a Barbie girl in a Barbie world.
So, what is 'Barbiecore'?
As all the remakes and reboots of late prove, nostalgia is in. Now, nostalgia is fashionable.
When you conjure up a mental image of Barbie, you probably think bubblegum pink, '80s-twinged, angular yet hyper feminine clothing. That's exactly what "Barbiecore" aims to embody.
The pink is a specific color, but the ubiquitous of the hue is almost as important as the shade. For example, one bright pink clothing item might not be enough, but an entire monochrome or two-toned outfit, all inspired by the loud color — now that's Barbiecore.
As for what specific shade to channel, think hot pink. When it came to the film, the set designers were picky. Gerwig specifically wanted a color that was "very bright" so that she didn't "forget what made me love Barbie when I was a little girl."
After starting with a palette of over a hundred pinks, they found the "sweet spot" of 10 shades, ranging from purpley pinks to fleshy millennial pinks.
Once they found those shades, they ordered all that they could. There was so much of the color used in set construction that it led to an international paint shortage, according to the set designers.
The lesson? Barbiecore requires you to go all in.
Read on for inspiration on channeling the aesthetic, nay, lifestyle, that is Barbiecore.
First, look to the star of 'Barbie' — Margot Robbie
Leading up the July 21 release date of "Barbie," Margot Robbie has been pretty in pink, ranging in shade and era.
At the 2023 Golden Globes, Robbie put a slight twist on Barbiecore's signature hot pink shade, opting instead for a pastel pink with her shimmering Chanel dress.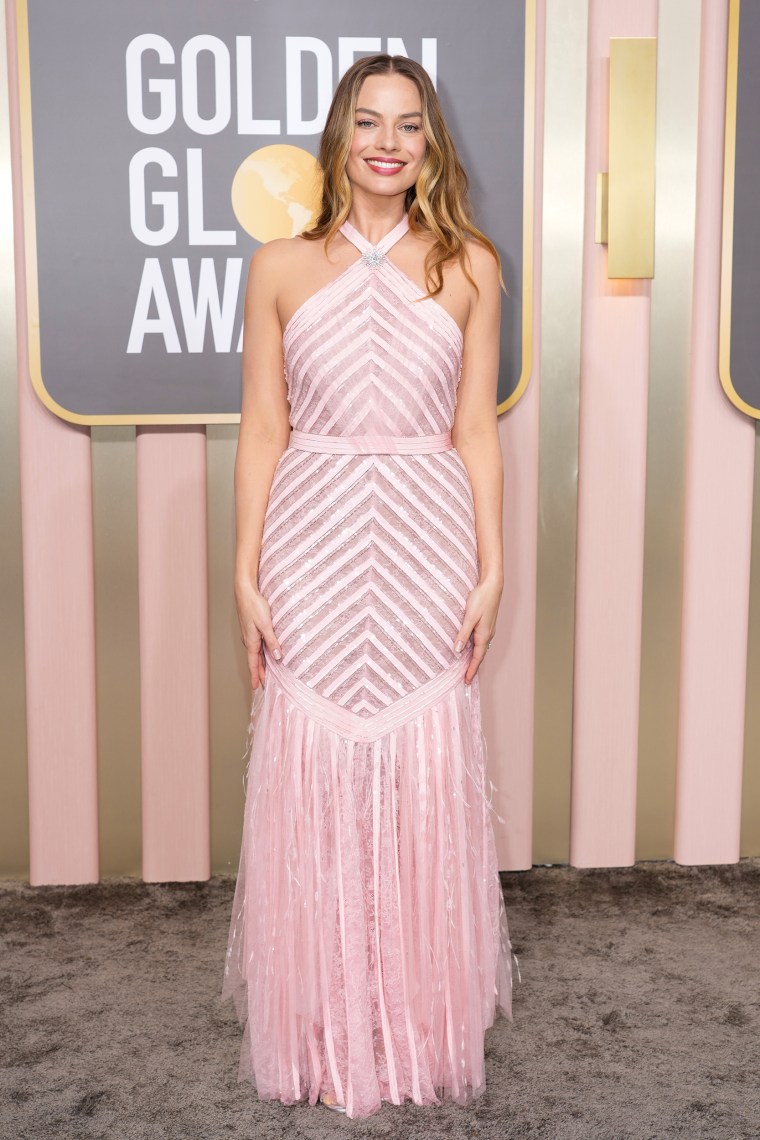 Now, throughout the press tour, Robbie has been taking Barbiecore to new levels, wearing outfits literally inspired by the fashion worn by the doll over the years.
For example, she gave one of the '80s Barbie outfits a human-sized twist, wearing a hot pink suit and skirt combo, accented with a bright scarf and a hat adorned with pink polka-dots.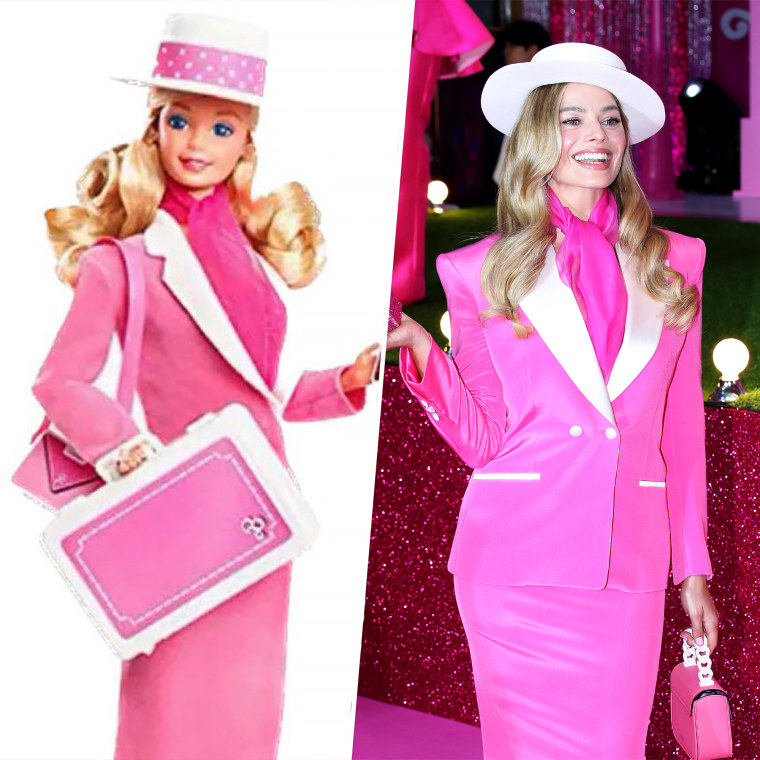 Then, channeling one of the character's 1964 outfits, Robbie wore a three-piece bejeweled ensemble, with a crop top, miniskirt and jacket, paired with a round pillbox hat — all in a hot pink hue, of course.
Celebrities have been donning Barbiecore-inspired outfits since 2022
Popular on the internet and the red carpet alike, celebs have been wearing hot pink 'fits to fashion shows, music performances and photoshoots.
Cardi B and her 4-year-old daughter Kulture showed up to the 2023 HOT 97 Summer Jam in matching hot pink outfits.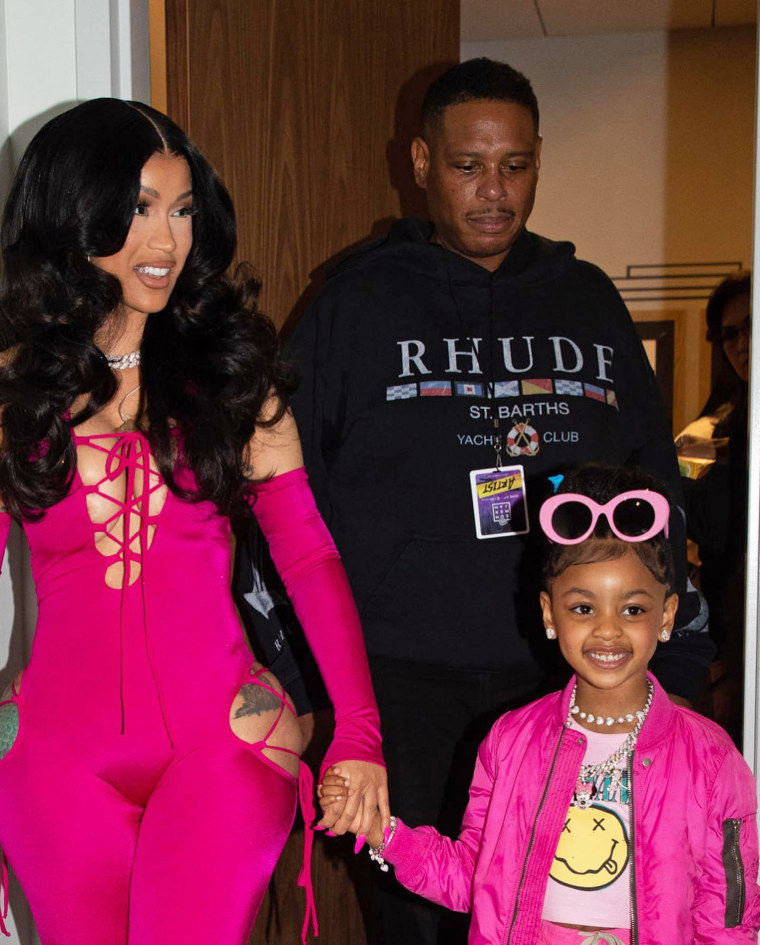 Ice Spice brought Barbiecore to the set of her music video for "Princess Diana," rocking bold pink platform heels that bring to mind Barbie dolls' trademark plastic heels.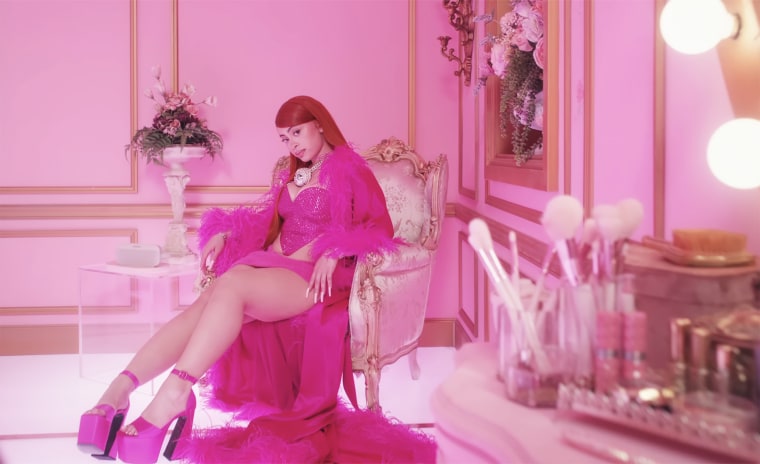 The trend has last for several summers now. Take Conan Gray's Valentino flowing pink ensemble from 2022, which he wore to perform at Coachella.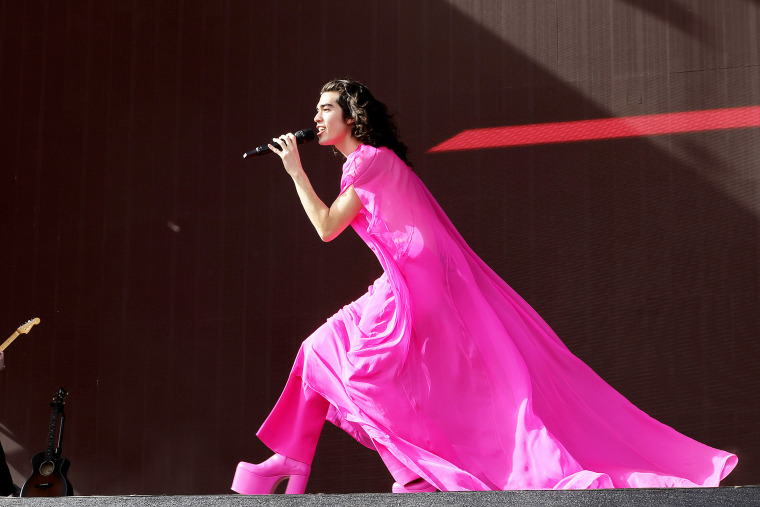 Accompanying a July 2022 Instagram picture of her wearing a corset-style Versace dress, Hailey Bieber wrote that she was "having a little extra fun" in the caption.
For her take on the Barbie-inspired look, Khloé Kardashian paired a bodysuit with shiny latex pants.
Kim Kardashian also had a uniform pink look with a matching sequined purse.
Christine Quinn of "Selling Sunset" channeled Hollywood glamour with her before-and-after Barbiecore transformation.
In June 2022, Lizzo wore hot pink everything to a screening for her Prime Video dance competition show, "Watch Out For The Big Grrrls."
It's not just individual celebrities partaking in the trend. Valentino made quite the statement during their Fall Winter 2022/2023 show with the pop of pink. During their 2022/2023 couture show last July, Anne Hathaway and Ariana DeBose posed in color-coordinated pink ensembles from the previous collection.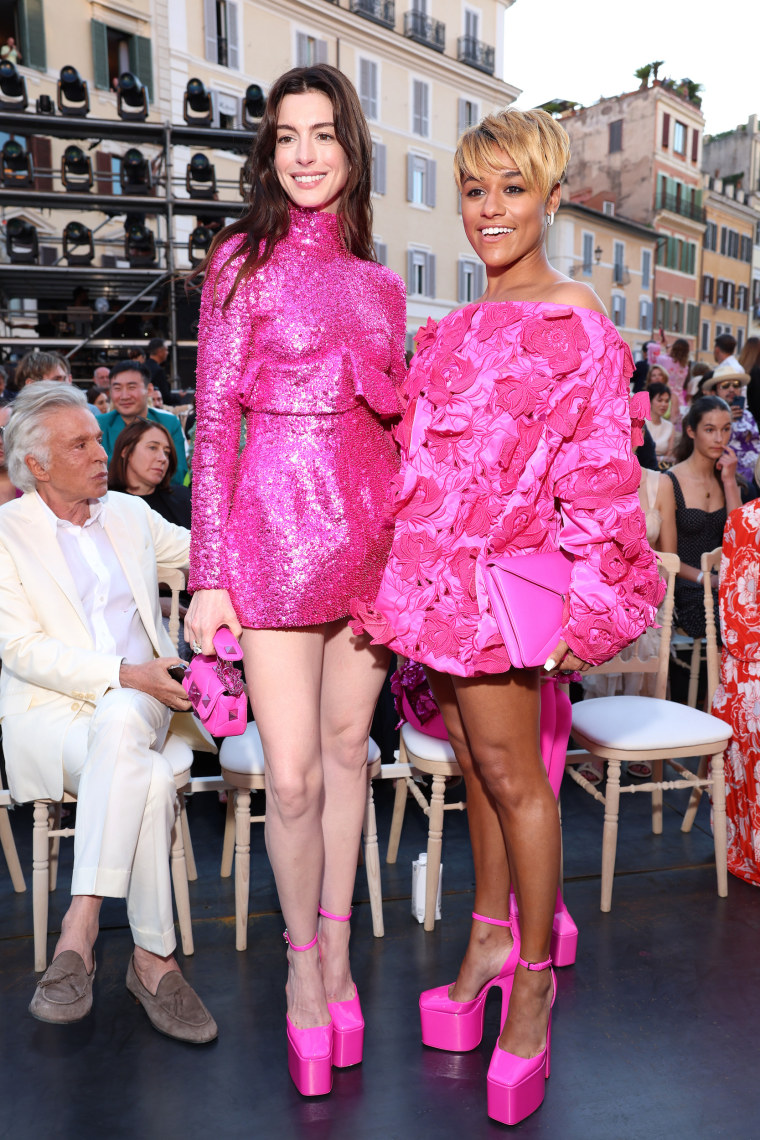 But even before photos from the set of Gerwig's "Barbie" broke the internet, hot pink has made for a bold and memorable fashion choice. Megan Fox, who has been seen in pink multiple times in 2022, was ahead of the trend — in 2021 she invoked Barbie in a caption of a photo of herself wearing baby pink.
In July 2021, Florence Pugh stepped out in a classy, hot pink Versace dress with matching platform heels for fashion week.
Back in 2019, Kacey Musgraves embodied Barbiecore with her Met Gala look for the theme "Camp: Notes on Fashion." With her pink bomber jacket, blond hair and pink accessories, like sunglasses and a blowdryer-shaped handbag, Musgraves seemed to turn into a Barbie doll for the event.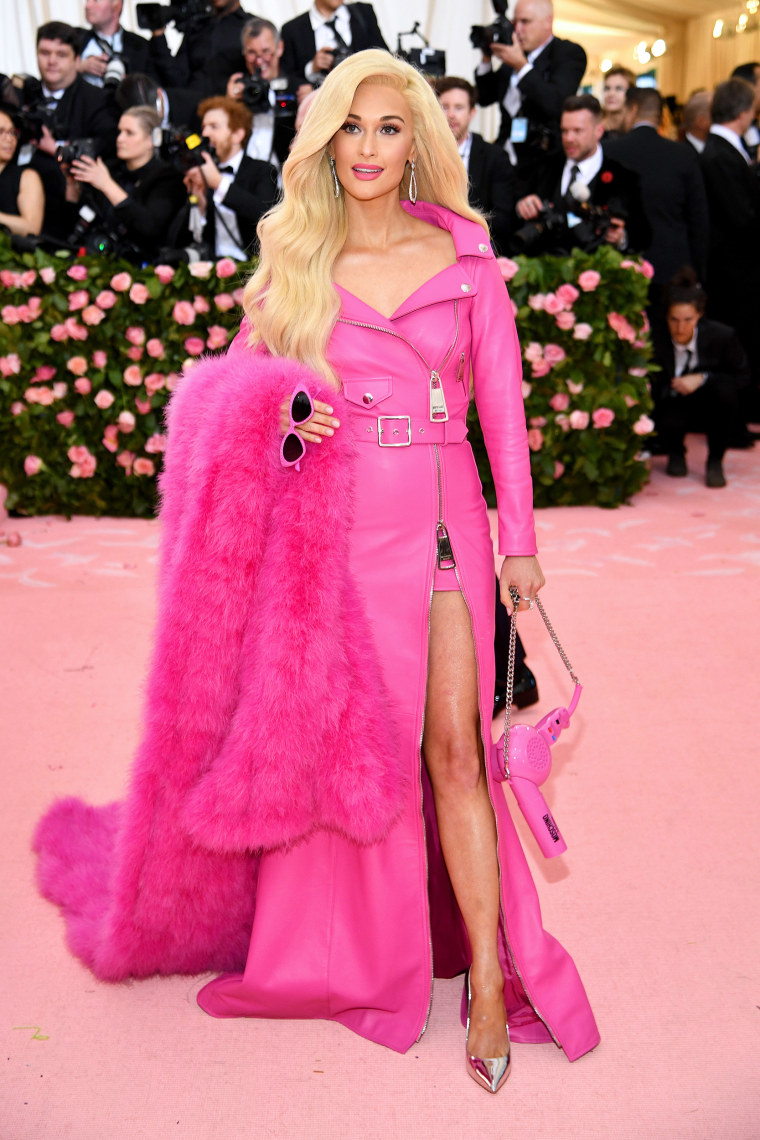 This is the latest pink to be declared 'in'
A pale pink, nicknamed millennial pink for its ubiquity, was especially popular in the 2010s. Rose quartz became Pantone's Color of the Year in 2016, solidifying the color's cultural importance.
But with runways in 2022 displaying elevated brights, including greens, yellows and purples, it's no surprise that the "in" color of the past year has been a deeper shade of pink.
'Barbiecore' is a modern take on Barbie, just as the doll evolves
With their unrealistic proportions, the psychological effects of Barbie dolls on girls' body image have been debated. Still, Mattel has made changes to the doll since its debut in 1959.
The brand has taken strides to be more inclusive, creating Barbies that model impactful women throughout history like Ida B. Wells, Naomi Osaka and Laverne Cox. Mattel's increasingly diverse line of Fashionista Barbie dolls display a range of physical features, like Barbies with vitiligo or limb differences.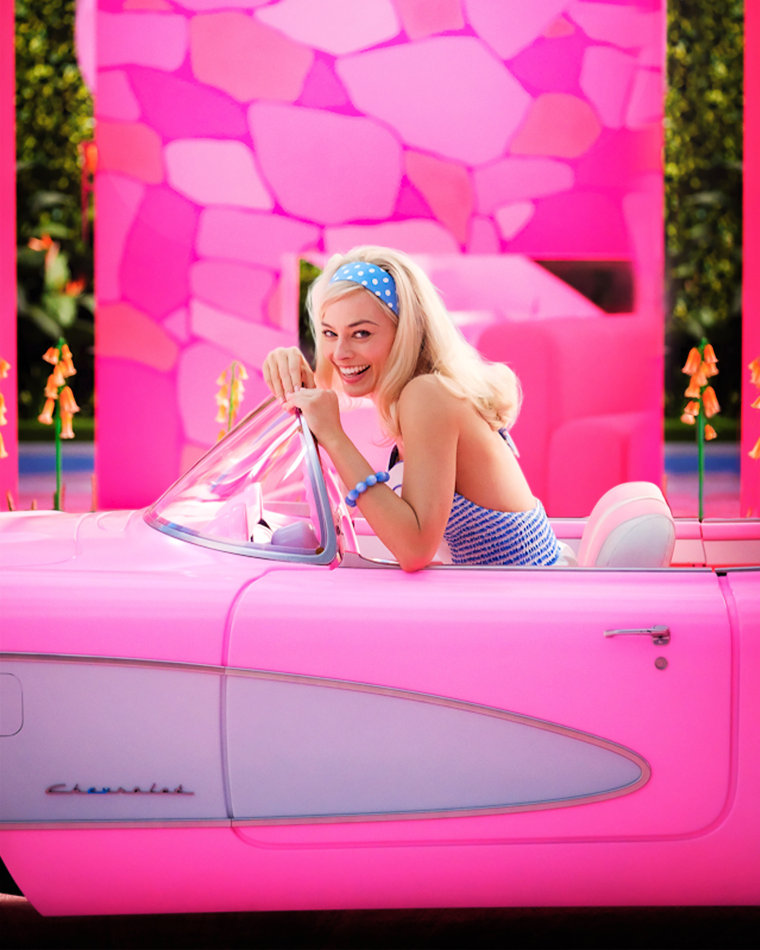 In 2020, Barbie jumped into the cultural discourse when animated version of the doll started posting "vlogs" during the pandemic on YouTube about her daily life. The Barbie YouTube channel has a current follower count of 10.9 million.
In one of Barbie's most-watched videos of 2020, she addressed the "sorry reflex," or why women feel the need to apologize all the time. This video, where Barbie challenges her female viewers to go a whole day without saying "sorry," garnered over 1 million views on YouTube.
In a time when many are seeking a little bit of brightness, Barbiecore — an aesthetic that exudes happiness and positive energy — has come at the exact right moment.
Barbie continues to be a part of pop culture — and this time, she's taking over our screens and our wardrobes.