A day after going Instagram official, Lizzo and Myke Wright took their love to the red carpet.
The singer wowed in a voluptuous, floral orange Dolce & Gabbana gown that caped around her face and flowed beautifully behind her to attend the 2023 Grammy Awards in Los Angeles on Feb. 5.
Under the floral opera coat covered in silk flowers is a silk bodice with Swarovski crystals, a sheer skirt and coordinated sheer orange gloves. The pop star accessorized the look with crystal embellished heels.
Wright looked dapper in a black tuxedo next to his lady love, who is nominated for five Grammy Awards and will be performing during the telecast.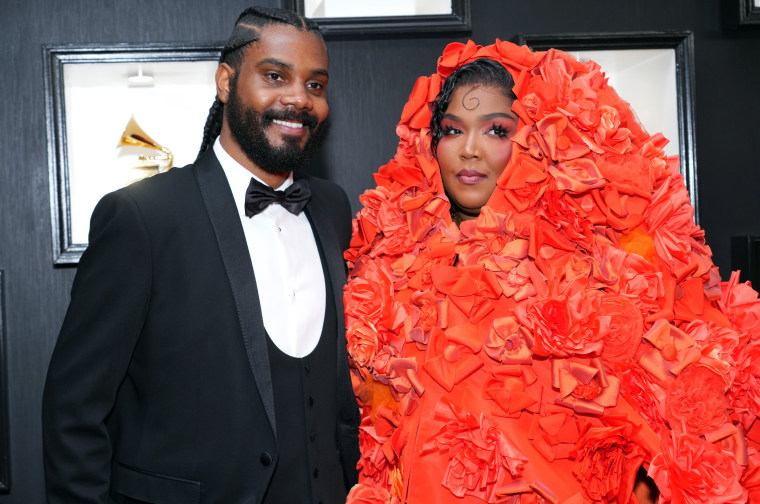 Lizzo is known for her statement-making fashion. Prior to arriving at the red carpet, the musician teased her look on Instagram and called it a "spring awakening."
In her social media pics, she shows off the corset top and long skirt she's wearing underneath the extravagant and billowing cape.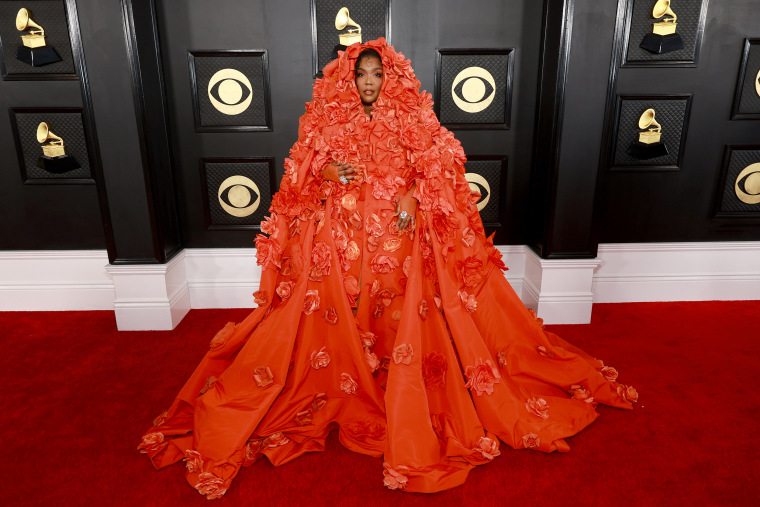 Lizzo publicly posted about their relationship the day before after making a public appearance as a couple. The two walked the red carpet at the Pre-Grammy Gala at the Beverly Hilton in Beverly Hills.
In a post captioned "Hard launch," Lizzo and Wright cozied up in their formalwear. This came after she told "The Breakfast Club" in July 2022 that. they were in their "soft launch" stage of their relationship.
Lizzo and Wright have been publicly linked since October 2021, according to People.
Hosted by comedian and former "Daily Show" host Trevor Noah, the 2023 Grammys are broadcast live from the Crypto.com Arena in Los Angeles at 8 p.m. ET/5 p.m. PT. They are available to watch on CBS and various streaming platforms.
Beyoncé leads the list of nominees with nine nominations, with stars like Harry Styles, Adele, Bad Bunny and more also up for awards. Performers include Styles, Lizzo, Bad Bunny and more.
Follow TODAY.com for complete Grammys coverage, including this year's winners, unexpected moments, and can't-miss performances from the biggest names in music.