Trying to decide what to get my mom for Mother's Day every year is a struggle to say the least. Do I go the traditional route and bring her breakfast in bed followed by a day filled with her favorite activities? Or book a spa day followed by brunch and mimosas? The possibilities are truly endless and frankly, I'm starting to feel the pressure.
What will make her feel special, celebrated and, most importantly, loved? Little did I know, the answer would just show up at my door — literally.
Every month a beautiful bouquet from UrbanStems shows up at my front door, and it's always the highlight of my day. (I have a calendar reminder set, so I know to have my vase cleaned and ready for new blooms.) The flower delivery service is the gift for myself that truly keeps on giving — and I knew Mom would feel the same way.
Why I'm obsessed (and Mom will be, too!)
I've always loved having flowers scattered around my apartment to bring a pop of color and vegetation to my concrete city surroundings. However, my creativity has never extended to the art of floral arrangement (I have tried and failed numerous times), so I've always left that artist process up to the pros. But as you know, flowers aren't cheap and tend to not last very long, thus putting many in a repetitive, expensive cycle.
This all changed for me though when a friend sent me a floral arrangement from UrbanStems. Not only were they stunning, but they also somehow lasted way longer than other bouquets I've purchased or been gifted in the past. Eager to see what else the service offered, I hopped on their website and did some digging, landing on a subscription that would surprise me with a different arrangement every month. I signed up immediately, and I'm currently looking at my just-delivered fourth bouquet happier than ever.
When May 1st rolled around, I still didn't have a Mother's Day gift planned. The dots connected when me and my mom were on a video chat, and she made a comment about how gorgeous the flowers in the background were. I zoomed in on them, and after a bunch of "Oohs" and "Ahs," I went ahead and secretly signed her up for a three-month subscription.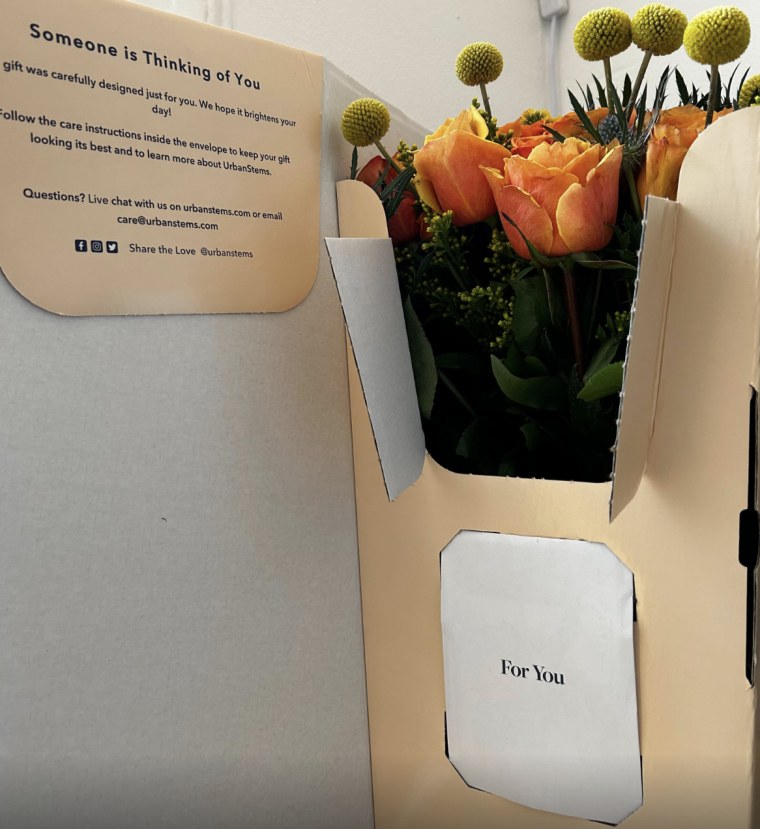 What comes with your subscription?
Subscriptions are available in three different tiers, and you can choose to have fresh deliveries weekly, bi-weekly or monthly. With my past deliveries staying fresh and alive for an average of 2.5-3 weeks, the monthly plan ended up being the perfect option for me.
Classic Tier ($55 per delivery): A glass vase is included with your first delivery and you save up 25 percent per arrangement.
Seasonal Tier ($75 per delivery): This tier offers the best (according to the brand) seasonal selection of flowers, as well as, a glass vase and shears included with first delivery. Saving land at up to 28 percent per arrangement.
Luxe Tier ($105 per delivery): This will give you the brand's premium flower arrangement, which comes with the same perks as the seasonal tier and ends up saving you up to 30% per arrangement.
I subscribe to have the classic but upgraded my mom to the seasonal tier (because Mom deserves it, right?). It's also important to note that you aren't able to request a specific boutique; each arrangement is chosen by the UrbanStem's team and is based on what's fresh and stock. For me, the surprise is fun, and I like how no monthly bouquet is ever the same.
An added bonus: Free overnight shipping is included with ongoing subscriptions, and you can pick your first delivery date, so, I know my Mother's Day gift will arrive right on time. Plus, each box includes a note that you can customize to show your mom some love. (I won't bore you with the details of what mine said, but I'm expecting waterworks.)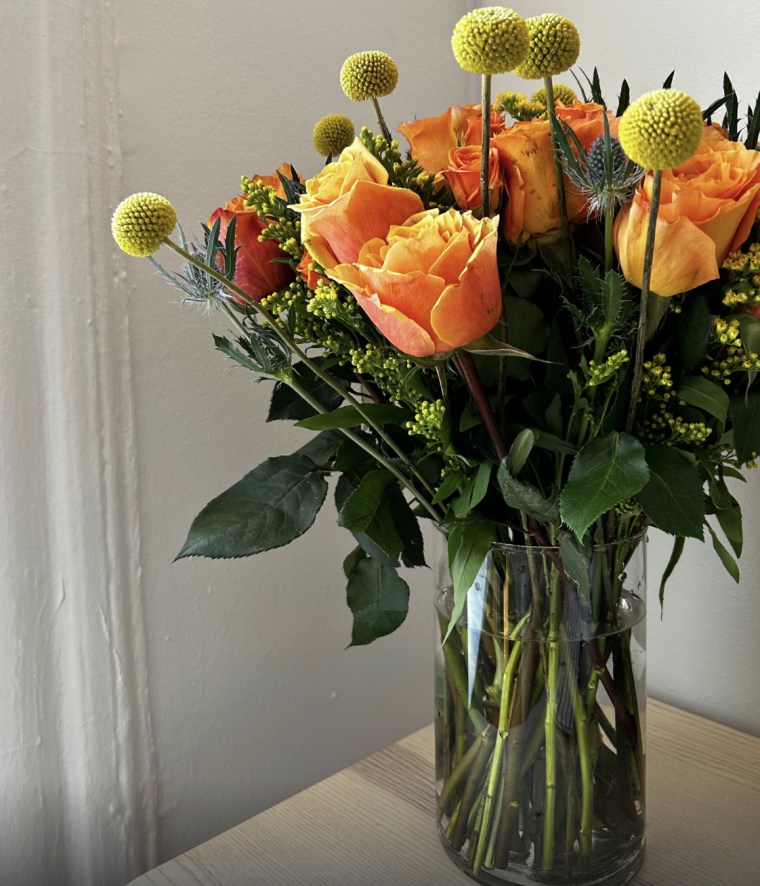 How I keep my flowers fresh
My flowers promptly arrive every month in a protective, sturdy up-right cardboard package, and I've never received anything damaged or wilted. Inside each box are care instructions that tell you the best ways to keep your flowers fresh and vibrant. I follow these steps to a T, which include how to snip the stems (1-2 inches at a 45-degree angle), how to mix the food in the water and when to change the water to ensure longevity. All in all, it's super simple and takes minimal effort — just in case you or your mom lack a green thumb.
More Mother's Day flower options
If you're not in the market for a subscription, don't worry; UrbanStems also offers single bouquets you can send any mother-figure or special someone in your life at any time. The last day to order for Mother's Day is May 12 at 2pm EST, but to ensure you get the flowers you want before they sell out, I recommend planning a little better than me...
Made with roses, aster, and alstroemeria, this dreamy pastel-colored arrangement is as beautiful and unique we imagine a unicorn would actually be. With a surprising pop of purple, they are perfect for spring and summer.
Including roses, carnations, bells of Ireland, spray roses, and eucalyptus, this bouquet is a sight for sore eyes. With soft hues of lilac, bold purples and fresh greenery, this is a welcome arrangement for any room in the house.
These thistles, craspedias, roses, eryngiums, and solidagos bring a gentle flaming glow to any room they're placed in.
This airy arrangement, made with delphinium, lisianthus, roses, ruscus, snapdragon, and aster, will make mom feel all the love — just like Juliet did herself.