While it may not feel like it, the official start of spring is nearly here, which means frigid winter days will soon be behind us. And we're all for using the change of seasons as an opportunity to reset, whether that's by planning a spring break getaway, refreshing our wardrobes or doing some much-needed spring cleaning and organization.
Tackling that last task doesn't have to be daunting: With just a few game-changing solutions, you can transform your home and tidy up every space in it. As part of our Shop This List TODAY series, author and organizing expert Janelle Cohen stopped by TODAY to share five must-have products that will help you organize your home like a pro, plus tips for getting the best results.
This expert-approved list includes handy products designed to bring order to every room of your home, from unique under-the-sink storage solutions to a gadget that will take your organizing game to the next level. There's even a genius divider for dresser drawers that might finally solve your missing sock dilemma.
Getting a head start on your spring home refresh is easy with the list below: All five solutions are available at Target, and you can add them to your cart in just one click using our new on-site shopping feature. The retailer also offers free shipping on orders $35 and up.
TODAY earns a commission on purchases through these links.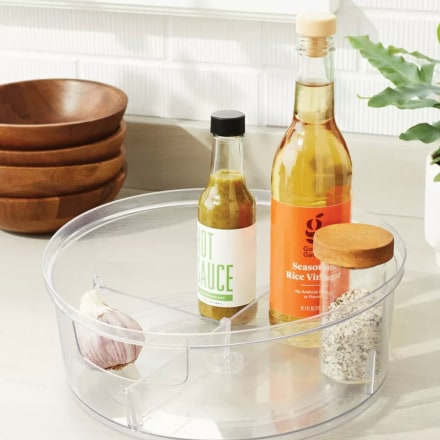 1 of 5
Plastic Lazy Susan Turn Table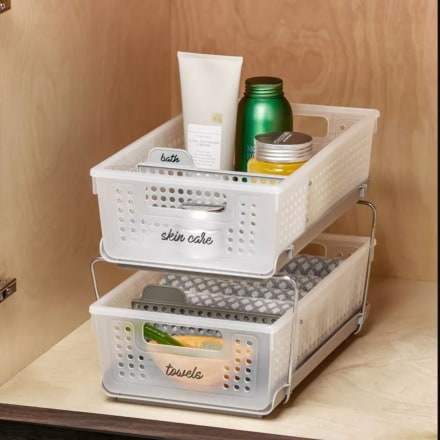 2 of 5
Wide Two-Tier Organizer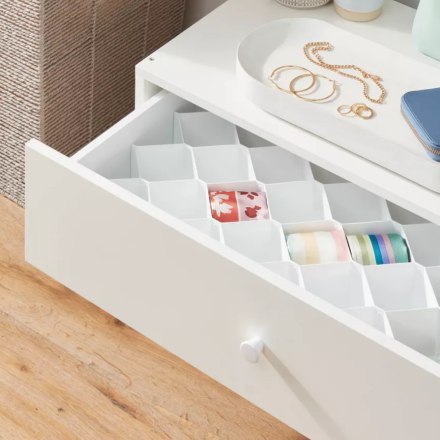 3 of 5
Honeycomb Drawer Divider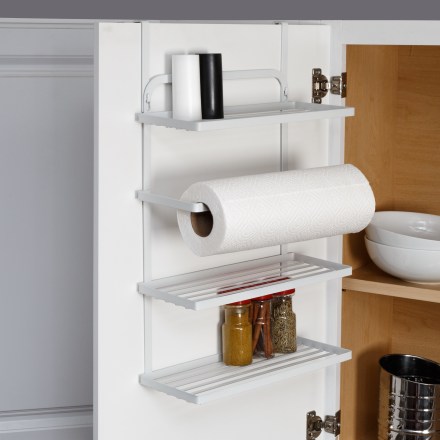 4 of 5
Over the Door Organizer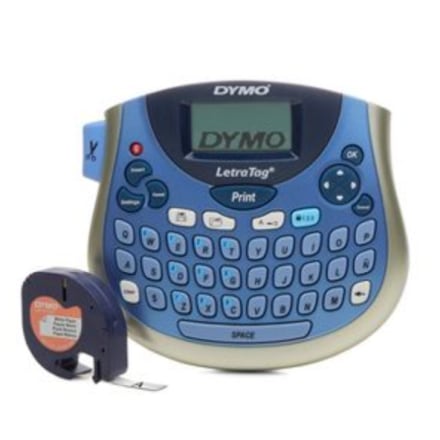 5 of 5
LetraTag Table Top Label Maker
One product Cohen says she incorporates into almost every professional organizing project she does for clients? A trusty lazy Susan. Cabinets can often become over-cluttered making it hard to reach for items in the back. That's why Cohen says a lazy Susan is a must-have organization tool to keep everything visible. She also says this option is one of the most versatile products out there, because it can easily fit in your pantry cabinet and allows you to spin it around to grab spices, oils and medicines. And that's not all: She says another way to use it is to place it under your sink to store cleaning products.
"I always get asked how to maximize under your bathroom sink," Cohen says. "This two-tier organizer is a great solution because it helps you to use all of your vertical space." The sliding feature makes it easy to grab what you need, and Cohen likes the dividers and label area to create categories for your essentials. Plus this organizing product is only five inches wide. For just $11 you'll want to grab multiple for every cabinet!
Editor's note: The above product has sold out, but we found a similar option below.
If you're looking for even more storage and have a little more space to play with, this two-tier option is nine inches wide and has all of the same features as its mini counterpart. Store it in the bathroom for all of your skin care or stow it under your kitchen sink for your cleaning necessities.
No matter how neatly you try to fold everything, your underwear and sock drawer can easily become chaotic. Cohen says this honeycomb divider is a unique solution and the easiest way to level up your organization because it allows you to see everything in your drawers. The best part? That missing sock dilemma is solved! All of your socks will actually stay together and neatly tucked in place — it stores up to 25 pairs and can be adjusted to fit drawers of different sizes.
This over-the-door organizer is a no-fuss way to add more storage to your kitchen or bathroom cabinets, and it happens to be multi-functional. One side has a metal rack to store cleaning supplies and other essentials, while the exterior side has a rod for keeping your wash cloth or dish towel handy.
Editor's note: The above product has sold out, but we found a similar option below.
This organizer can fit over a door or cabinets or hang on the wall, says the brand. Featuring three-tier shelves and a paper towel bar, you can use it to clear up counter and cabinet space by stashing away spices, condiments and other kitchen essentials.
If there's one thing you should do to get more organized, it's labelling, Cohen says. You can create labels for holiday bins, closet storage, kitchen counter items, your child's playroom and so much more. This affordable and compact option features an LCD screen where you can choose from a variety of different printing and font styles, says the brand. You'll never have to guess where anything is again!