Target Circle Week is nearing its conclusion, but there are still a few days left to shop major savings on brands we love! With discounts on everything from artificial trees and gift-worthy appliances to shoes for the whole family, this week is the perfect opportunity to stock up on household essentials or check some boxes off those holiday gift lists.
Now through Oct. 7, members of Target Circle (the retailer's free-to-join loyalty program) can shop steep markdowns on select apparel, toys, books, kitchen appliances, seasonal decorations and so much more. To help us sift through the thousands of products on sale, Shop All Day contributor Chassie Post stopped by TODAY to share everything you need to know — including her shopping tips and the best deals to score before the event ends.
Not a member? You can sign up for Target Circle for free online to unlock access to these offers and other exclusive perks. Members accrue earnings to put toward future purchases and can take advantage of additional Target Circle deals throughout the year.
These deals don't last long — and we often see the best steals sell out before the event ends. Below, we rounded up 40 picks you don't want to miss during Target Circle Week.
Editor's note: In order to redeem the discounts below, sign into Target Circle and save the relevant offers to your account.
TODAY earns a commission on purchases through these links.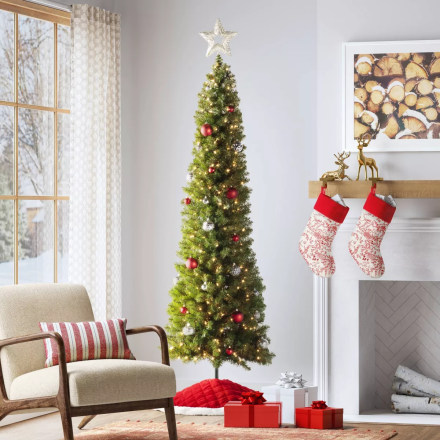 1 of 40
7' Pre-lit Slim Alberta Spruce Artificial Christmas Tree Clear Lights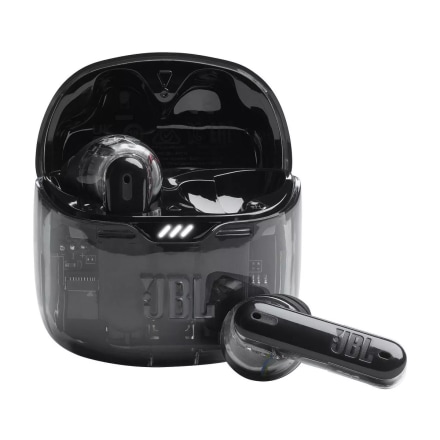 2 of 40
Tune Flex True Wireless Bluetooth Earbuds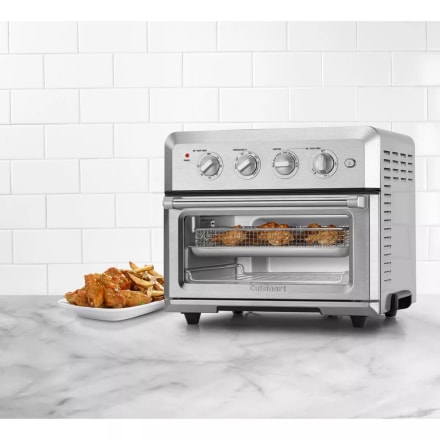 3 of 40
Air Fryer Toaster Oven Stainless Steel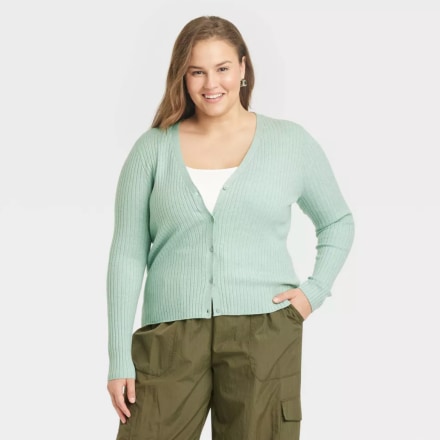 4 of 40
Fine Gauge Ribbed Cardigan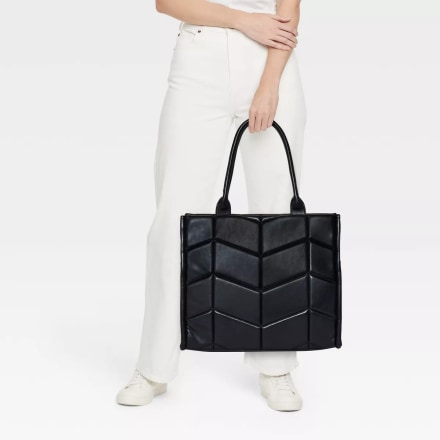 5 of 40
Quilt Large Boxy Tote Handbag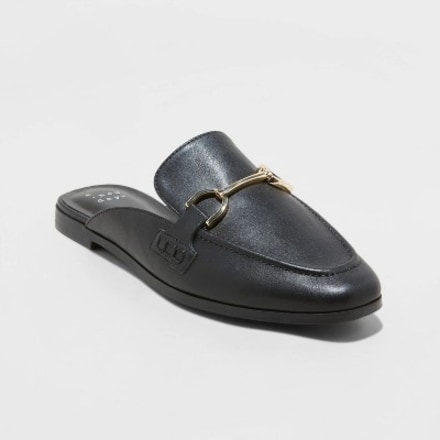 6 of 40
Sandy Mule Flats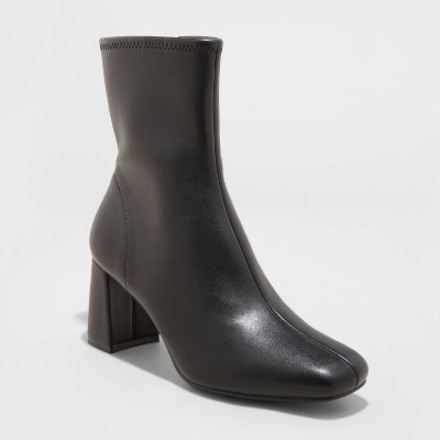 7 of 40
Pippa Stretch Boots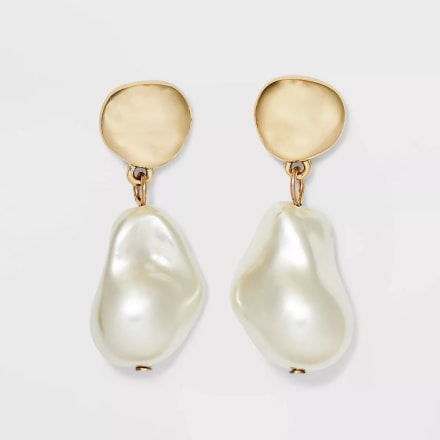 8 of 40
Pearl Drop Earrings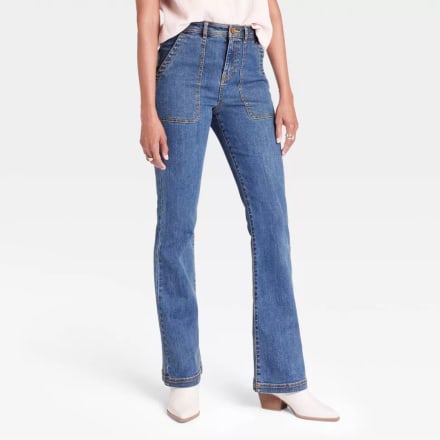 9 of 40
High-Rise Anywhere Flare Jeans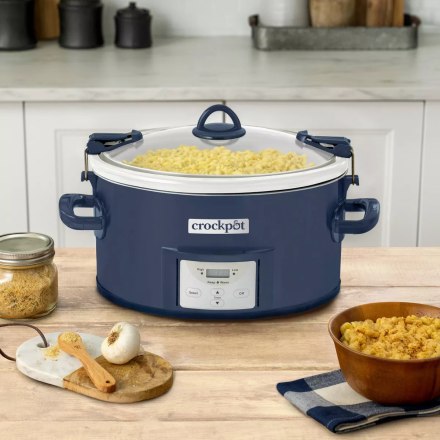 10 of 40
7qt One Touch Cook and Carry Slow Cooker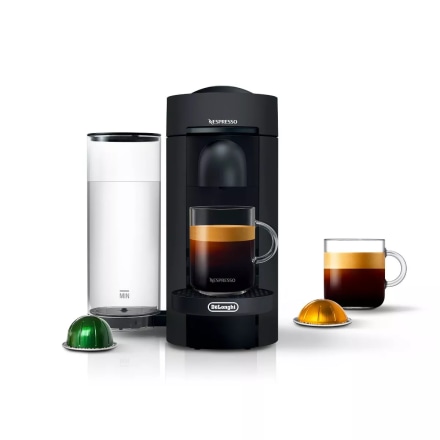 11 of 40
Nespresso VertuoPlus Coffee Maker and Espresso Machine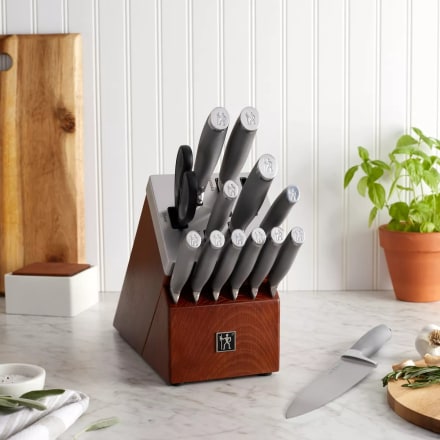 12 of 40
Modernist Self-Sharpening Knives (Set of 14)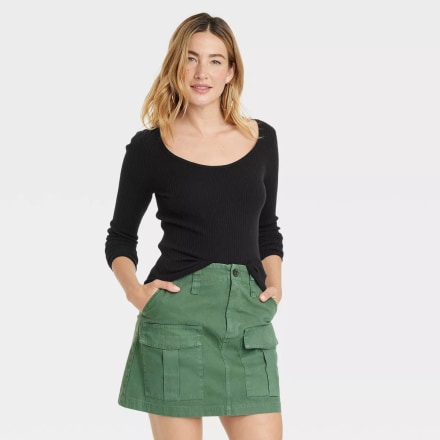 13 of 40
Shrunken Rib Scoop Neck Pullover Sweater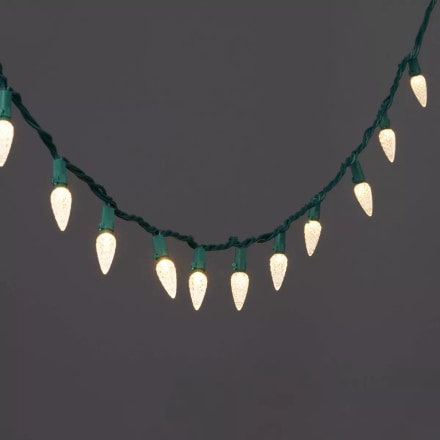 14 of 40
60-Count LED Faceted String Lights Warm White with Green Wire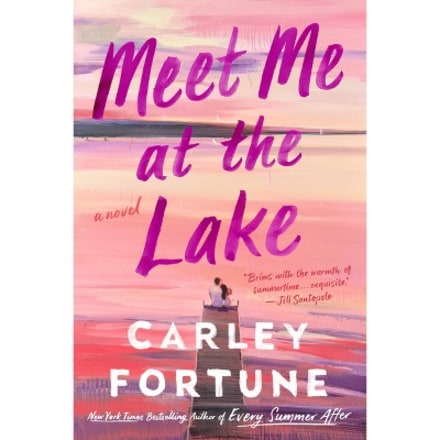 15 of 40
Meet Me at the Lake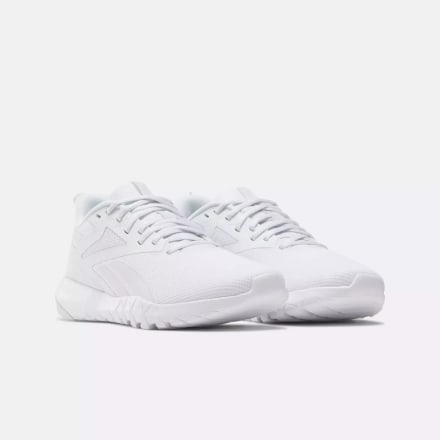 16 of 40
Flexagon Force 4 Women's Training Shoes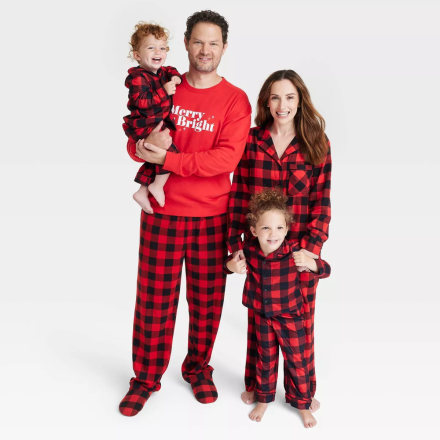 17 of 40
Buffalo Check Flannel Matching Family Pajama Set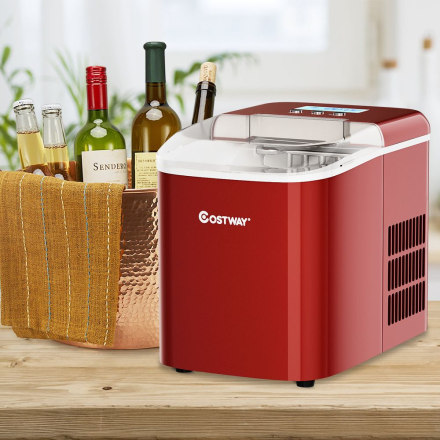 18 of 40
Portable Ice Maker Machine Countertop w/ Ice Scoop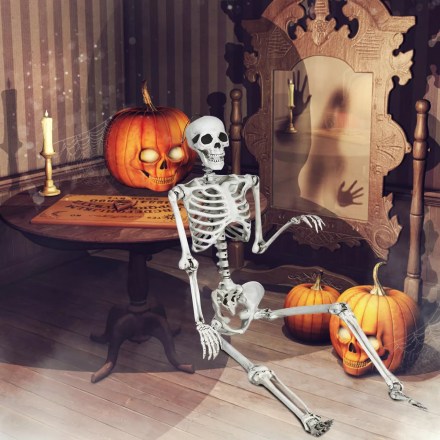 19 of 40
5.4ft Halloween Skeleton Life Size Full Body Hanging w/ Movable Joints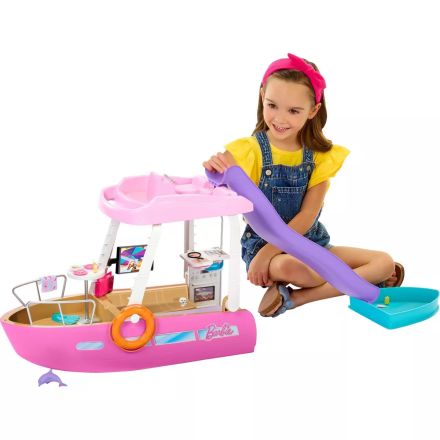 20 of 40
Barbie Dream Boat Playset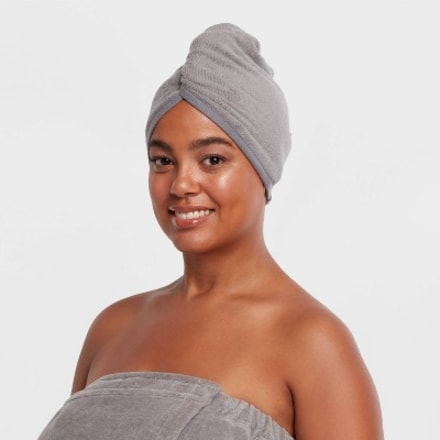 21 of 40
Bath Hair Wraps (Set of 2)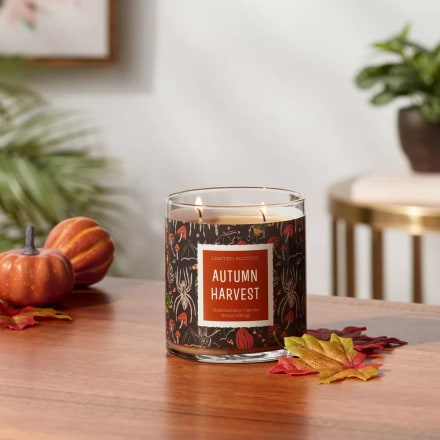 22 of 40
2-Wick Lidded Glass Jar Autumn Harvest Candle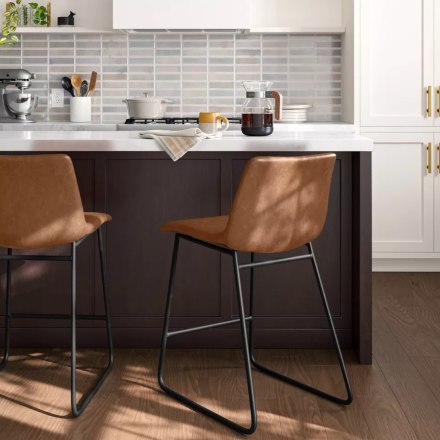 23 of 40
Bowden Faux Leather Counter Height Barstool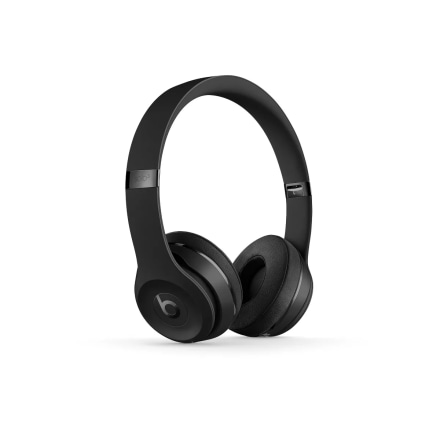 24 of 40
Solo3 Bluetooth Wireless On-Ear Headphones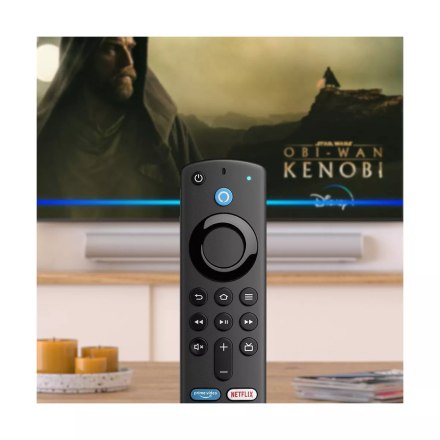 25 of 40
Amazon Fire TV Stick with Alexa Voice Remote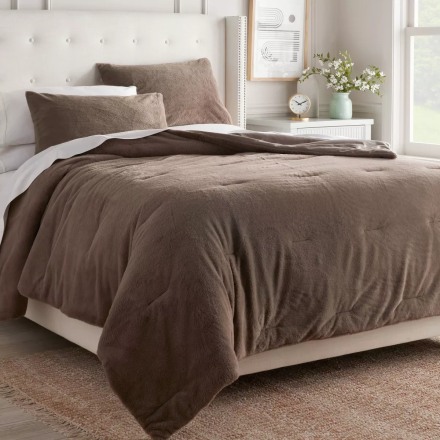 26 of 40
Luxe Faux Fur Comforter and Sham Set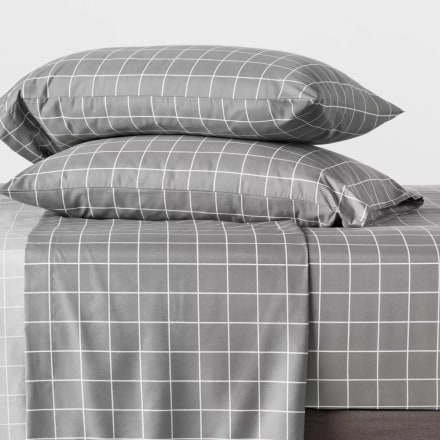 27 of 40
Printed Microfiber Sheet Set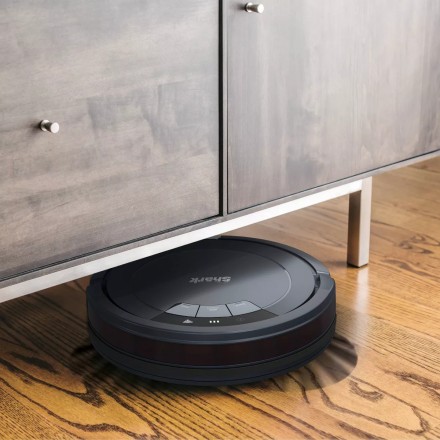 28 of 40
ION Wi-Fi Connected Robot Vacuum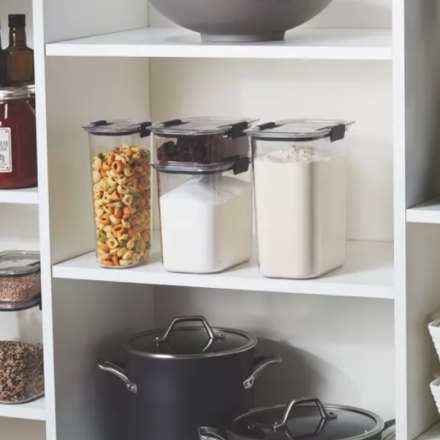 29 of 40
Brilliance Pantry Food Storage Containers (Set of 4)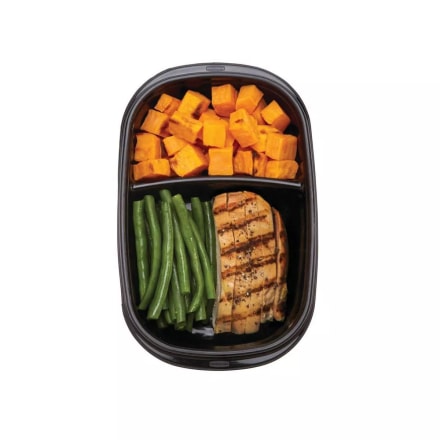 30 of 40
TakeAlongs Meal Prep Divided Rectangle Containers (Set of 10)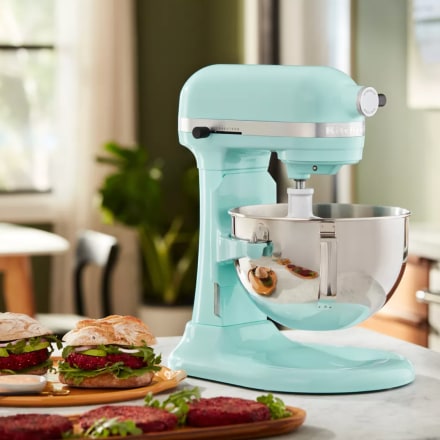 31 of 40
5.5 Quart Bowl-Lift Stand Mixer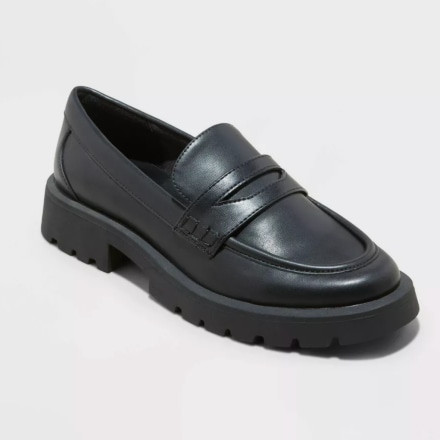 32 of 40
Archie Loafer Flats
33 of 40
Jumbo Claw Hair Clip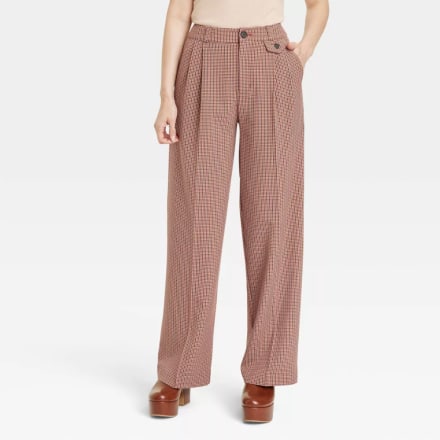 34 of 40
High-Rise Relaxed Fit Full Length Baggy Wide Leg Trousers
35 of 40
Bellfield Fully Upholstered Ottoman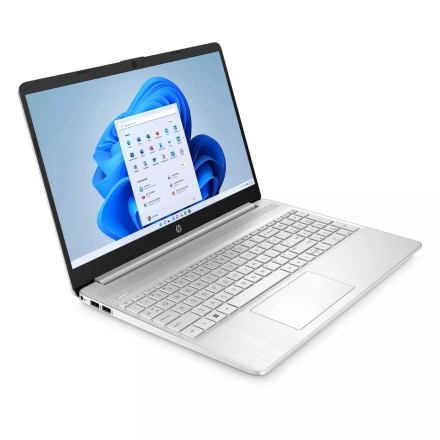 36 of 40
15.6" FHD Laptop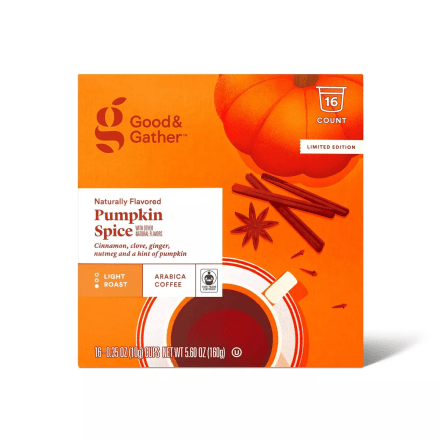 37 of 40
Naturally Flavored Pumpkin Spice Light Roast Coffee Single Serve Pods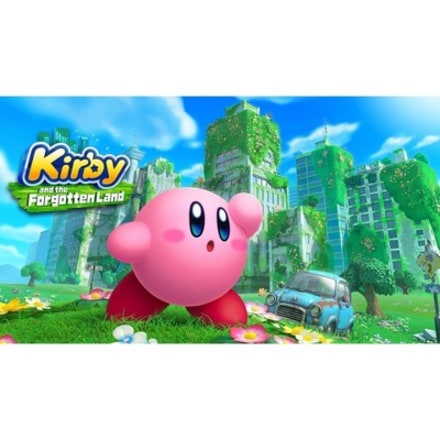 38 of 40
Kirby and the Forgotten Land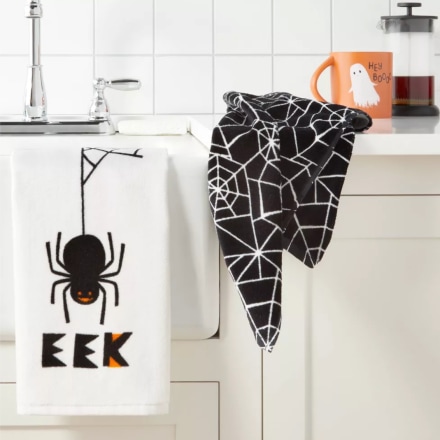 39 of 40
Spider Halloween Kitchen Terry Towels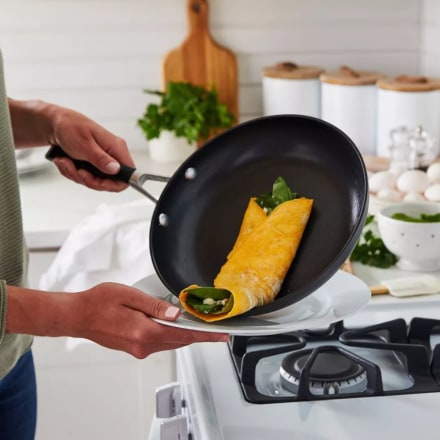 40 of 40
AquaShield Nonstick 10" & 12" Fry Pan Combo Pack
Who else is counting down the days until Christmas? There's no such thing as 'too soon' to start planning and preparing for the holiday season ahead. We recommend snagging a tree first, since they'll be the first to go when shopping ramps up. Post says she loves artificial trees because they last for years and you can skip pine needle clean up.
Right now, select Wondershop trees are 50% off — so you can pick and choose a height and width based on the size of your living space.
A constant crowd-pleasing gift for any techie in your life is a new set of wireless headphones. According to the brand, these JBL earbuds feature noise cancellation, four different microphones for calls and ambient sound technology, which Post says is great for trying to tune in on an airplane.
Is there anything an air fryer can't do? Honestly, we have yet to find out. This one from Cuisinart doubles as a toaster oven, so you can bake, fry, broil or toast to your heart's delight. And at 57% off, this is one of the best deals we've seen during October's Circle Week so far.
With up to 30% off savings on many of our favorite Target clothing brands, it's time to stop putting off that fall wardrobe overhaul. From flattering denim to super soft cardigans like this one, there are so many affordable autumn staples you'll want to wear all day, every day.
The best part about big deal events is being able to shop entire outfits, head to toe, all on sale. And take it from the shopping experts — there's no such thing as too many handbags! Choose from a luxurious faux-leather finish or a textured, shearling variation of this tote-sized bag. Or perhaps grab both, since they can create such different looks (but offer the same roomy functionality) and are currently available at a major discount.
A new pair of on-trend shoes for $21? Yes, please! Post loves loafer mules for being "one of the best transitional options around," and this pair looks especially chic with the gold horseshoe detailing.
Impeccable style aside, reviewers can confirm that these mules are "wide foot friendly" and make for a great addition to any workwear collection.
These boots are sure to turn heads with their sleek faux leather finish and square toe which, according to Post, is not only a big trend but makes these boots comfortable for everyday wear. Plus, these boots are designed with accessibility in mind: They're easy to pull on and off, and the block heel still provides the height without the instability of other high heels.
They're currently available in a stunning, classic black or chic off-white cream.
For less than $6, these delicate pearl earrings are sure to have people asking "where did you get those?" And while we're all for the allure of keeping fashion secrets, we can't help but shout "Target!" from the rooftops — especially when the deals are just that good.
More Target Circle Week deals
Still looking for the perfect pair of new jeans for this season? Target has select denim on sale for Circle Week. Flares are a great stylish touch to look and feel trendy without spending the money on a fad that will come and go with the weather. This pair is available in multiple washes, so you can pick whichever color your wardrobe is lacking.
So many of our favorite hearty comfort meals are cultivated in slow cookers. From meats and soups to noodles and casseroles, it's likely you have a family recipe or two that calls for a Crock-Pot. According to the brand, this one is big enough to serve nine or more people.
This handy machine can brew both a cup of coffee or espresso — whichever way you like it. It comes with a set of complimentary pods, says the brand, but works with any Nespresso flavors.
A new set of knives is one of those small upgrades that you didn't know you needed until you make the swap. Trust us — chopping that sweet potato doesn't have to be that hard. This set is a whopping 70% off and has more than 2,039 5-star reviews.
The perfect time to buy quality layering pieces is while they're on sale — you can stock up for cheap, and get more bang for your buck since they'll last you throughout the changing weather. This scoop neck is made with cozy cotton blend and has a wide variety of colors available to shop. It also happened to make our list of editor-favorite new Target arrivals for fall.
Avoid the annual mid-November scramble in the near-empty holiday aisles at Target by scoring new strings of tree lights now — this could easily be the last time they're on sale before the holiday season begins.
Cooler temps and shorter days have us itching to curl up with a good new book. If you've been eyeing a title or two, now is the time to buy — Target is currently running 20% off select books and movies, including this popular romance pick.
Score 30% off athletic sneakers, including this highly-rated pair from Reebok. According to the brand, these are designed to support you through high intensity, fast-paced training.
Nothing says "festive" like matching pajamas for the annual holiday photo. Sets for the whole family are currently on deal — and yes, that includes a 'fit for the furry friends, too!
This portable ice maker is the perfect companion for tailgating season. According to the brand, the machine can make up to nine ice cubes in just 7 to 8 minutes. You can also adjust the size of the ice cube to suit specific drink or cooling preferences.
This classic spooky-season favorite is currently 65% off — a rare steal to find in the beginning of October!
During Circle Week, shoppers can spend $50 on toys and save $10 or spend $100 and save $25. It's a great opportunity to beat the craze and score top name brand gifts before they're at risk of selling out.
Barbie remains a timeless playtime favorite, and the movie phenomenon introduced a new generation to her charms. The internet's favorite doll is bound to be one of the top toys this year — which means her play sets will be some of the first to sell out.
Circle Week is always a great excuse to splurge on all of those little luxuries, such as these hair wraps. While a towel may get the job done, these wraps are much easier to secure and the microfiber construction helps dry off and hold your hair with minimal rubbing, says the brand.
If you ask us, autumn reigns supreme when it comes to candles and aromatics. Target's running 20% off candles this week — consider this your sign to start stocking up on all the good smells for the season ahead.
These highly-rated barstools are not only versatile to fit any interior design vision, but they are also incredibly easy to assemble, according to reviewers. "They're more comfortable than I thought they would be. So easy to wipe down/clean when kids get them all messy. Lightweight so I'm not so worried about them falling on the toddler as he climbs them," says one purchaser.
Over-ear headphones are having their moment on social media — and not for the reason we expected. The fashion-forward are making them intentional, integral accessories to their outfits. These beats are a highly-rated option so you can join in on the trend, and currently $70 off.
Want to cash in on some big-ticket tech deals ahead of the holiday shopping chaos? This Amazon Fire stick is currently under $20 — a small price to pay for access to millions of shows, movies, music and more, says the brand.
This week is prime time to grab some cozy new bedding for the cooler nights in the horizon. This faux fur comforter and sham set is soft to the touch while bringing a bit of luxury to the bedroom — without the hefty price tag.
Many purchasers claim that the value and quality of this microfiber set — which has more than 3,930 5-star reviews — is what sets it apart. "My husband is very picky with sheets but likes these! They are very soft and feel great quality for the price. I have gotten them in white many times but decided to try a cute blue stripe this time," says one reviewer. "They look clean and fresh! They are warm for me but it's what to expect due to the material."
Save $110 on a new Shark vacuum — except this one does all the hard work for you. All you have to do is tap a button on your phone, and this little gadget gets right to work for up to two hours, according to the brand.
Finding the perfect, durable pantry containers is sometimes harder than it needs to be with so many options on the market. With a 4.7 star rating average, this set from Rubbermaid is approved by fellow organizers — and it's currently on sale, so you can reorganize those cluttered cabinets into the pantry of your dreams.
Make meal prep a breeze with these on-the-go containers, which feature three different compartments to portion out food evenly. The set comes with ten containers and ten quick-seal lids.
Right now, you can get $200 off the perfect gift for any budding baker. There's no harm in getting a head start on those wishlists or just grabbing a new mixer on deal in preparation for the all the holiday baking to come.
Loafers are a tried-and-true fall wardrobe staple, so we are especially excited to see these on sale during the peak of the season. Pair them with the warmest cream-colored socks and opaque tights for a stylish touch to those comfy autumn 'fits.
Hair clips are one of those accessories that were once overlooked in the aisles, but have gradually become a must-have hair necessities. If you need a little extra convincing: Claw clips keep your hair off your neck, can cause less damage than hair ties, take seconds to use and have seemingly endless ways to style into cute, functional up-dos.
Refresh your fall wardrobe by grabbing a few new colors of these wide leg trousers. With the tailored waistband and flattering silhouette, they can fit right in to your existing workwear collection, or add an elevated touch to a white t-shirt, cardigan and sneakers.
One of the best parts about this sleek, modern little ottoman? There's no assembly required — its ready to go and make a statement in your living room right out of the box.
Tech deals are typically the most anticipated markdowns during big sale events — and while it isn't the primary category on sale during this Circle Week, Target still has some hidden gems currently on steep discount, like this HP laptop that's $200 off.
There are also deals on Target's exclusive brand Good & Gather, including these pumpkin spice coffee pods. For under $10 (the price of two cafe PSLs), you essentially get 16 cups of everyone's favorite fall flavorare yo9u. It doesn't get much better than that.
It's rare for Nintendo to discount the newer games for the Switch, especially big-name franchises like Kirby. Long time fans of the series likely have Forgotten Land already on their wishlist, but due to its refreshing gameplay, open world setting and fun visuals, newcomers or younger fans are sure to enjoy this title as well.
Not quite ready to dust off the tree lights and garland? We don't blame you! Halloween still stands between us and the first radio play of 'All I want for Christmas is You' — and these cute hand towels are an easy and affordable way to get into the spooky spirit.
There are few little joys in life much like the first time using a brand new pan that is actually nonstick. According to the brand, the water-based nonstick coating on this frying pan combo keeps the pans performing 40% longer than previous iterations from the Select by Calphalon line.