With the official start of winter just around the corner, now's the time to stock up on everything you need to bundle up from head to toe. While others prepare to face the chill with snug hats, warm boots and thick scarves, I've got my eyes on something much cozier: fuzzy slippers.
There is nothing better than cuddly feet on a cold night or during a Zoom call, am I right? Recently, I have been in the market for new slippers, preferably ones with full foot coverage. While many trendy slippers are fluffy and comfy, some leave your toes exposed. (Isn't the point of slippers to keep your entire foot warm?)
After searching around in stores and online, I came across a pair of customer-loved memory foam slippers. With over 28,000 five-star ratings on Amazon and named a bestseller for other retailers, I couldn't pass up on getting them. And it's a good thing I did — they have quickly become my go-to house slipper.
They're surprisingly supportive
With a memory foam sole, these little beauties feel like a personalized Tempur-Pedic mattress for your feet. The extra support is especially nice since I'm flat-footed. The sturdy anti-slip sole is also a huge win for me because I like to wear them outside while I take my dog for short walks around the block. Speaking from experience, these slippers can definitely take some wear and tear!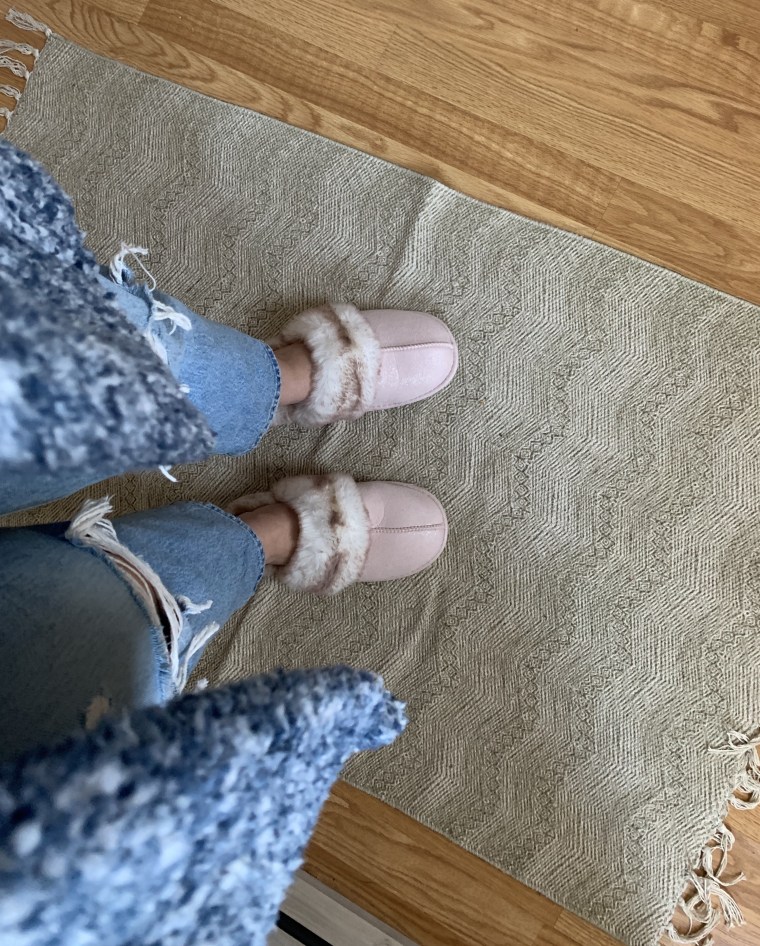 The slippers range in size from Small to XX-Large in select styles. I usually wear a size 8 1/2, but I ordered a size up so that I could wear chunky socks underneath and still have a little breathing room.
This cozy footwear also come in 13 different colors and patterns. One of my favorites — especially for the holidays — is the burgundy, which gives me all the pinot noir feels. For print lovers who like to embrace their wild side, there is also a funky leopard pair. For myself, I went with a lovely pastel pink.
I tried these faux-fur slip-ons, but there are plenty of other top-rated slipper options by Jessica Simpson to choose from on Amazon.
After several washes, they remain luxuriously soft
Surprisingly enough, these memory foam slippers have stayed rather clean since I received them. I washed them once after using them outside, following the care instructions of machine-washing them in cold water and letting them air dry. My feet tend to sweat in slippers, so being able to just pop these into the washer when they get a little grungy is a huge plus. I worried the fur would immediately lose its luster, but the material looked as good as ever.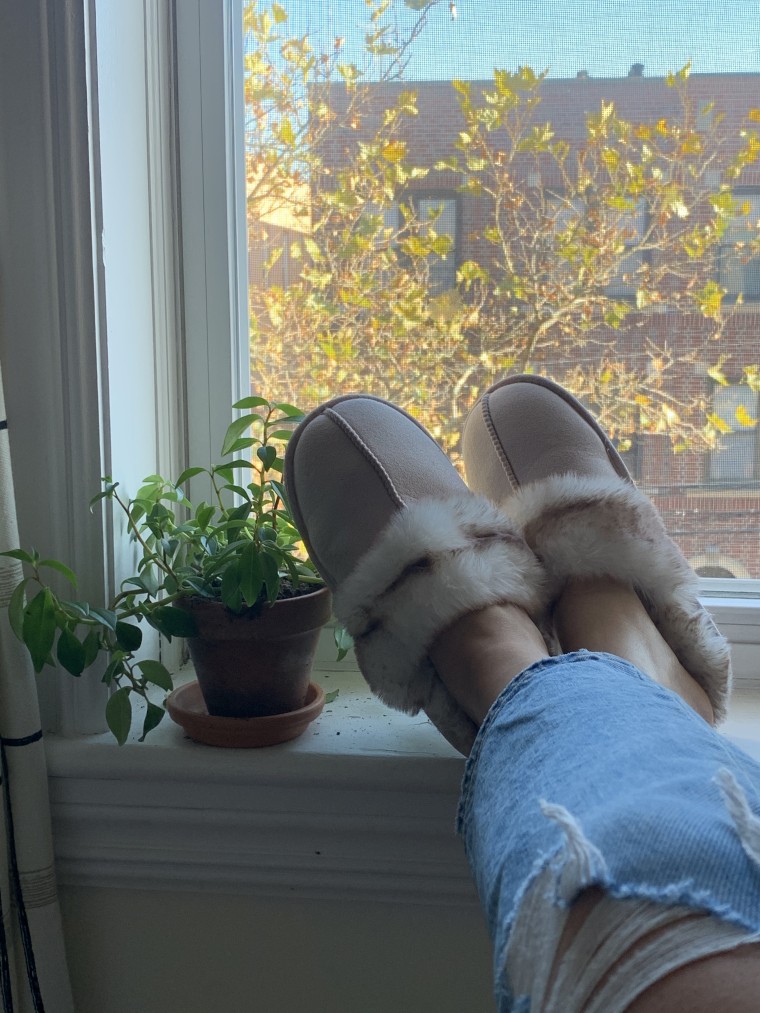 The faux fur definitely gives the slipper a more expensive look, but more importantly, it feels incredibly comfortable. In fact, this is just about the softest pair of footwear I own. One Amazon reviewer who gave them a five-star review said, "I love these slippers! The quality is great, and they are everything I was hoping they would be!" My sentiments exactly.