Getting a manicure is a great way to relax and pamper yourself at the end of a long week, but when it comes to doing it yourself, there's nothing worse than working with a set of dry and brittle nails.
If you've struggled with nails that are weak and often find them breaking or chipping, this nail strengthening cuticle cream might be exactly what you need. It's currently the second-bestselling nail strengthening product on Amazon, and it's even a favorite of former Shop TODAY associate commerce editor Megan Foster.
"For years, I've struggled with weak and brittle nails that split as soon as they grow past the tips of my fingers," Foster said. "When I started using the Hard as Hoof Nail Strengthening Cream, they became stronger in less than a week."
The cream (which has over 38,000 verified five-star ratings on Amazon) includes ingredients such as calcium, vitamins A, C, D and E, beeswax and jojoba seed oil, which are said to help condition your cuticles and nails. The brand recommends applying a few times throughout the day, though Foster says she's seen success with just applying it at night.
"Every other night I rub a small amount of the cream into my nail beds for about 30 seconds. In the morning, my nails look hydrated and my cuticles feel noticeably softer," she said. "Now, my nails don't split or break when doing daily chores like cleaning. Because they're thicker, they grow longer, and I actually have to clip my nails — which is something I never had to do when they were weak."
If your fingernails aren't the problem, this cream also works on toenails — plus, the brand says it's cruelty-free and has never been tested on animals. If that wasn't enough to convince you, it even smells good! The coconut scent left Foster's hands smelling fresh after application.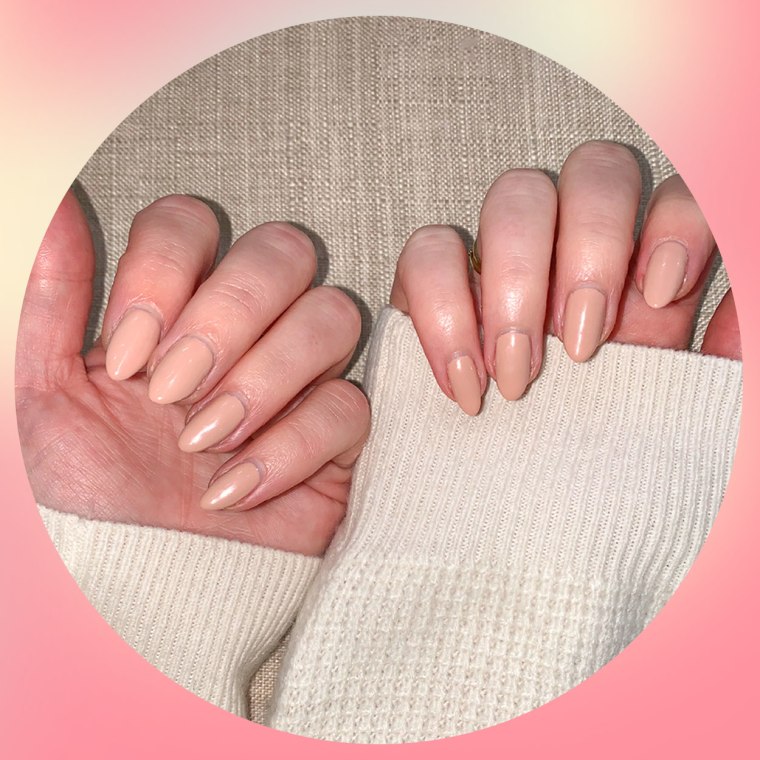 One reviewer wrote that they felt helpless after their nails were in terrible shape upon removing their acrylics. As a last resort, after trying more expensive nail strengtheners, they tried Hard as Hoof and immediately noticed a difference. "Tried this product and within seven days, my nails were looking and feeling great, and my cuticles are healthy and soft," the verified reviewer wrote.
"For the first time in years, I was able to grow out my nails and get a manicure that I knew wouldn't get ruined by a broken nail within a few days," wrote another verified reviewer. "I can even open a can of cat food without worrying about breaking my nails now."
Better yet, Foster says this formula will last a long time. "A little goes a long way with this cream," she said. "Even with using it every other night, one $8 container lasts me months."
Hard as Hoof might be Amazon's No. 2 choice for nail strengtheners, but the retailer has no shortage of additional options that also go for less than $10 — and customers love them, too!
For more beauty hacks we're loving, check out:
Subscribe to our Stuff We Love and One Great Find newsletters, and download our TODAY app to discover deals, shopping tips, budget-friendly product recommendations and more!