As a mom with three kids in school, things have gotten even more complicated now that schools are closed for the remainder of the academic year here in South Florida. But one thing that's making this quarantine a little bit easier one of my favorite new crafting gadgets, the Cricut Joy.
Two years ago, my sister introduced me to the Cricut Maker. It's a cutting, drawing and label-making machine that utilizes a custom software (which is available through an app) so you can design and craft anything you want from vinyl to fabric. I instantly fell in love and have been "cricutting" non-stop ever since. From labels and decals to keep my home organized to school projects and birthday decor, I've become a Cricut pro.
I consider myself a creative person, but Cricut is a game-changer when it comes to DIY projects, and I love sharing my projects on social media. I even started my own business on Etsy and launched a blog dedicated to teaching others about Cricut tips.
So when the brand recently launched the Cricut Joy, a smaller version of the machine I own, I knew I had to try it.
Don't let the small size fool you. This compact machine can cut over 50 materials, including cardstock, vinyl and iron-on materials without the use of cutting mat that the larger device requires. It can draw or write, and it can cut shapes up to four feet long or repeats cuts up to 20 feet long.
If you don't consider yourself to be the most creative person, Cricut has you covered with a bunch of ready-to-make projects available online. It's a great machine, whether you have experience or are a Cricut beginner.
Setting up the machine is simple, and the design possibilities are endless. All you need to do is use their Design Space software, which is available online or as an app for your smartphone. Once you connect the Cricut Joy via Bluetooth, you pick a project, select your material and start creating!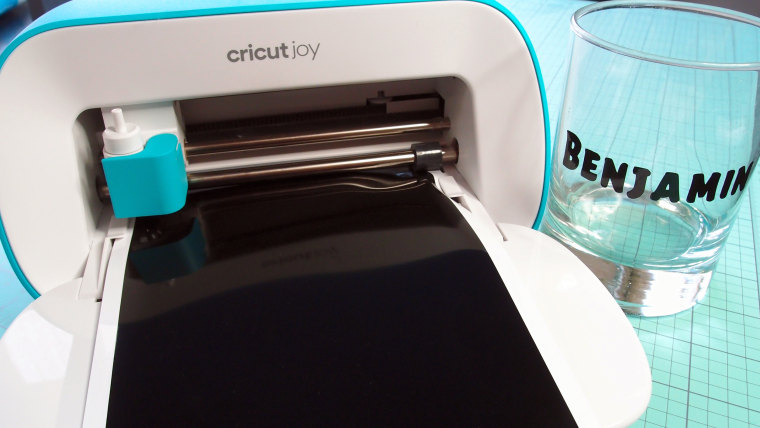 I really liked using the Cricut Joy for the three smaller projects I did with my kids: decals, greeting cards, and labels.
We used black vinyl to make personalized decals for cups, mugs, containers and notebooks, which was quick and easy since the software has a bunch of fonts to choose from.
It also has over 100,000 images to pick from in addition to pre-made card designs. So we used that option to create a beautiful card. All I had to do is slide the blank card in, pick a design and let the machine do its magic.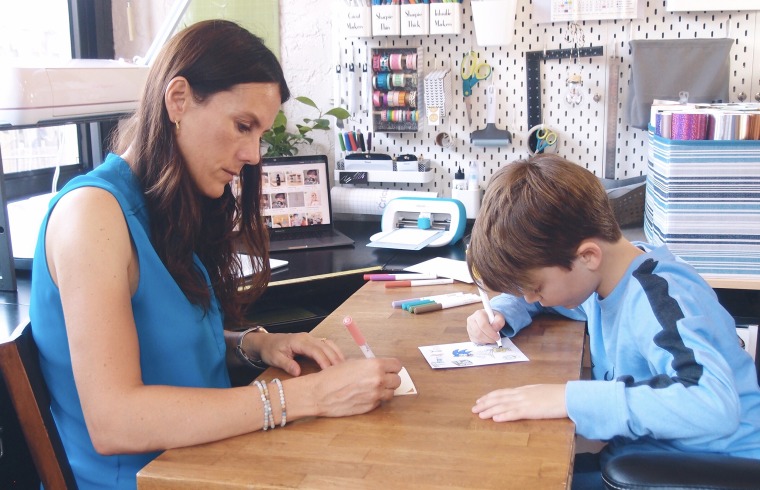 The last test project I created was the labels using their Smart Label Permanent Writable Vinyl. All I had to do was switch out the blade with the pen attachment and the machine, choose a marker, design my label and voilà!
Now that I'm home with the kids, the tiny gadget is great for designing and creating projects with them to stay busy. I love being able to share a creative experience with them and cut down on their screen time in the process. The Cricut Joy is small but very mighty — and perfect for "cricutting" any project.
For more stories like this, check out:
To discover more deals, shopping tips and budget-friendly product recommendations, download the new TODAY app and subscribe to our Stuff We Love newsletter!