Never underestimate the power of a really good lip product. These tiny but mighty tubes can be transformative — whether they're giving your lips a boost of color or healing a painfully chapped pout.
That's why, when it came time for the Shop TODAY team to trial various lip products for our Beauty Awards, we made this phase of our review process particularly rigorous. From buttery glosses and plumping potions to lipsticks with all-day staying power, Shop TODAY staffers put these lip products through the ringer, narrowing our picks down to the best lippies on the market.
And we didn't just stick to reviewing color-based products. After all, if there's anything that a team who is constantly swatching, swiping and staining our lips knows, it's that a perfect pout wouldn't be complete without the proper care. So, our team of reviewers and experts also found the most nourishing balms for overnight hydration and daytime sun protection, plus a surprisingly affordable exfoliator to buff your way to baby-soft lips.
Check out our Shop TODAY Beauty Awards lip product winners, below.
Shop TODAY Beauty Awards: 8 best lip products of 2023
Best Lip Color
Award: Best liquid lipstick
When it comes to a life-proof lipstick, staying power is the name of the game. According to our reviewers, water, coffee and tea were no match for this long-lasting, velvety formula.
"This stuff is the real deal! It goes on with a soft, pigmented, creamy stick formula and dries in a soft matte texture," raves reporter Sarah Jacoby. "It fully did not budge for my entire workday — even while drinking water."
Award: Best lip plumping gloss
Want to treat yourself to the buzziest makeup must-have? Fresh off of its launch in January, Shop TODAY reviewers fell in love with this splurge-worthy Dior lip gloss, which bestows a kiss of color and juicy shine in every swipe. Those who tried it noted a temporary plumping effect and appreciated the impressive range of shades and finishes that this multitasking gloss comes in.
"I loved the subtle tingle it produced almost instantly and gave my pucker a little extra definition," says senior editor Jess Bender. "It also felt super silky to the touch and gave my lips a needed dose of hydration."
Award: Best gloss
If a plumping formula isn't your thing, our reviewers suggest this gloss for a slick of shine, which even self-described non-gloss people can get behind.
"I'm more of a chapstick person than I am a lip gloss person," admits editorial assistant Sierra Hoeger. "But when I want a little tint and some extra shine, I'm going to turn to this product."
Another aspect of the product our reviewers liked was its sheer yet buildable color. "I already owned a cherry red one, which I love because it's not overtly red and as bold as other lipsticks I own," Hoeger explains. "I opted for the Cashew color to try a little variety color-wise."
Award: Best cream lipstick
Another buzzy pick that won over our reviewers was this "lip soufflé" from Rare Beauty. The lip confection whips up a kiss-worthy pout that reviewers claim lasted day to night, without feeling overly drying.
"This matte lip cream did not leave my lips dry and cracked," remarks intern Taniya Pierce. "It was smooth to apply and felt velvety on my lips."
Award: Best multi stick
The Shop TODAY team loves beauty multitaskers, which do the work of two products in one and allow us to skip a step in our beauty routines. This stick is both a balm and a cheek tint, and boasts hydrating properties, since its "emollients can work to moisturize the skin," according to cosmetic chemist Ron Robinson.
"It seems to have minimal ingredients and is not irritating to my sensitive skin on my lips," Shop TODAY associate editor Fran Sales, notes. "This was surprisingly subtly hydrating on my lips. It's also very affordable and can be used on the cheek."
Best Lip Care
Award: Best lip balm
You've probably heard the Burt's Bees gospel before, and it's ubiquitous for good reason. According to the brand, its first lip balm launched in 1991, and it turned out to be a real keeper. Our reviewers can certainly back that up, citing its non-sticky texture, yummy flavor variety and long-lasting hydration as reasons to snag one for yourself.
"Tried and true, I love Burt's Bees' texture compared to other lip balms and how long the moisture lasts after I apply it," praises art director Andrew Ward.
Award: Best lip balm with SPF
Now that we're heading into the warmer months, this is the perfect time to stock up on a lip balm with built-in sun protection. Reviewers gushed about how their lips felt while using this affordable SPF 30 option, which is free of fragrance and tint.
"This balm provided long-lasting hydration at a fraction of the price of competitors," says SEO manager Sarah Anderson. "It went on smooth and creamy and kept my lips hydrated. I now understand the Aquaphor hype."
Award: Best lip exfoliator
Want to know the secret to a perfect pout? Reviewers say a polishing product goes a long way. Exfoliate away flakes and dryness to reveal baby-soft lips with this budget-friendly find from e.l.f. Cosmetics — which also works wonders for creating a super-smooth canvas before applying lipstick.
"Really easy to use and you feel instant results," notes producer Mirjam Lablans, who tried the coconut flavor. "You use the product as described and literally instantly feel like your lips are smooth and well-moisturized. Plus, it smells amazing [and] transports me to a tropical vacation."
Has your product been featured?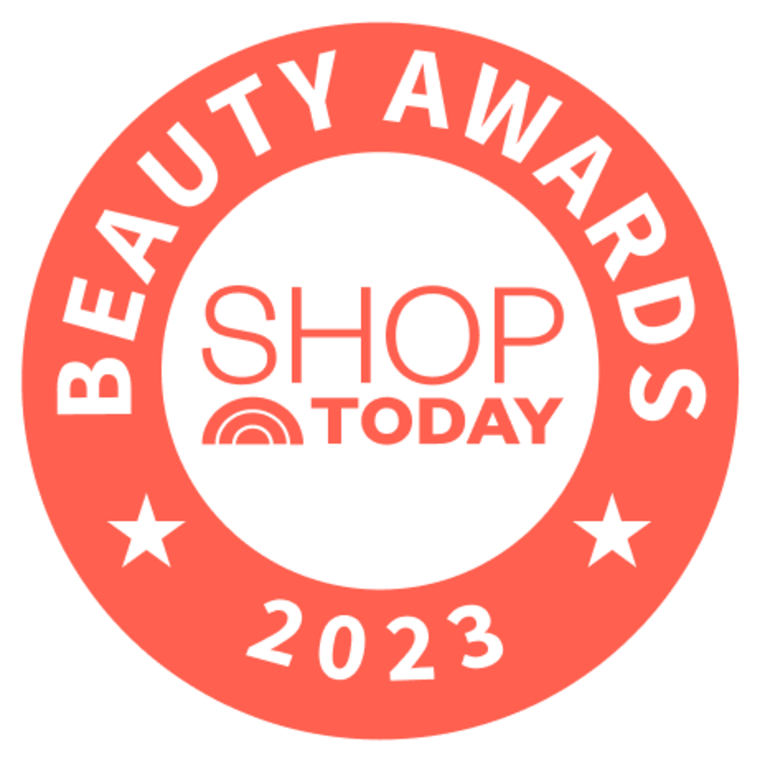 Shop TODAY is editorially independent and our team of editors and writers work hard to pick the best products to share with our readers and viewers. We may license our logo to brands or products that have been featured on Shop TODAY. Click here if you're interested in licensing your inclusion in Shop TODAY content or to learn more from our licensing partner, Wrights Media.