Ingredients
4

cups sliced peaches (I leave the peels on, but up to you)

1

cup blueberries

1 1/2

teaspoons fresh lemon juice

1

cup sugar

1

cup all-purpose flour

1

teaspoon baking powder
1

teaspoon salt

½

cup milk

4

tablespoons unsalted butter, melted

1

tablespoon cornstarch

½

cup boiling water
Preparation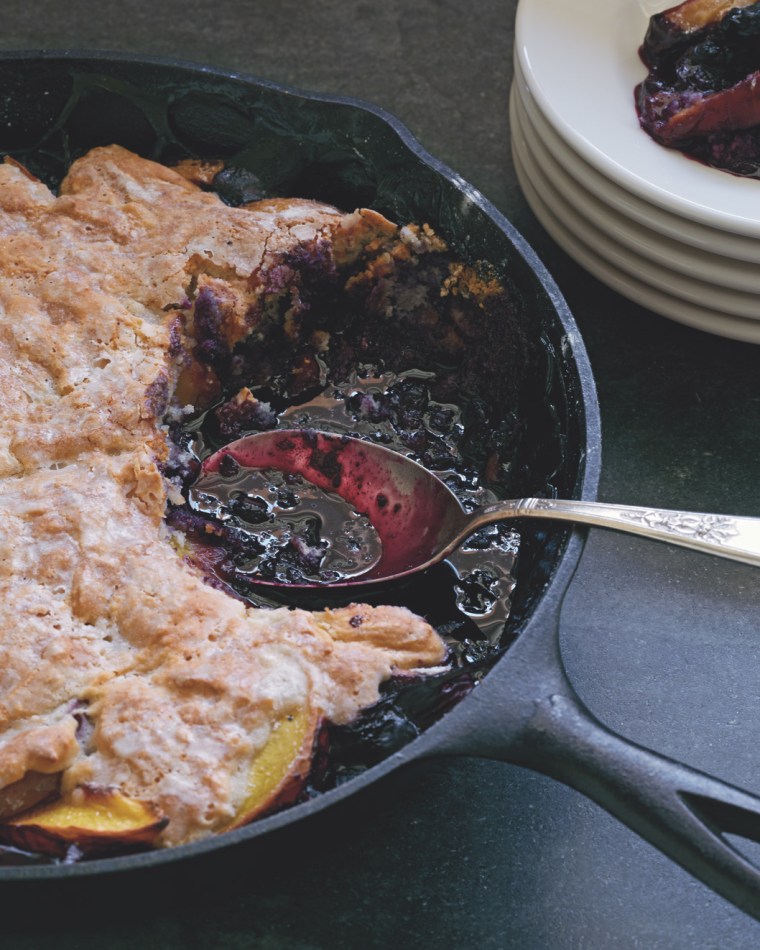 Preheat the oven to 325°F (165°C).
Put the peaches and blueberries in a 10-inch cast-iron skillet and toss with lemon juice.
In a medium bowl, whisk together ¾ cup of the sugar, the flour, baking powder, and salt. Add the milk and melted butter and mix with a rubber spatula until the ingredients are just blended. Pour the batter evenly over the peaches and blueberries.
 In a small bowl, whisk together the remaining ¼ cup sugar and the cornstarch. Sprinkle the sugar mixture across the batter, then pour the boiling water evenly over the top of the batter, moistening all of the sugar mixture. Bake for 55 to 60 minutes, until golden brown and bubbling. Remove from the oven and place on a cooling rack to set for 10 minutes. Serve warm.