Chef notes
I love getting my friends together to watch football on the weekends, but the real star of the show is always the snacks. If you're hosting a crowd for Game Day, set up a DIY chili bar rather than serving individual appetizers. Make a big pot of chili, then serve individual bowls filled with all the fixins — sour cream, avocado, tomato, green onions (or scallions), jalapeño peppers and tortilla chips. It's much more manageable and easily customizable. Chili is a game-day staple and this recipe includes a secret ingredient – chocolate chips! Chocolate chips add a rich, deep flavor that complements the warm, spicy notes found in ground cumin, chili powder and chili peppers. They're added towards the end of the cooking process, slowly melting into the beef and tomato mixture. If you're wondering if this chili recipe is secretly sweet, think again. Chocolate is the secret ingredient in some of our favorite Tex-Mex and Mexican recipes like mole sauce and pozole rojo. 
Unlike some chili recipes which are prepared in a slow cooker, this one is made in a Dutch oven. A heavy-bottomed pot such as a Dutch oven is a great conductor of heat and helps to brown the meat for better flavor and texture.
If you don't have everything you need on hand, you can easily purchase all of the ingredients (just click the orange button below that says 'Get Ingredients'). You can pick and choose exactly what ingredients you need based on what's in your pantry and they'll be on your doorstep before you know it. 
Special Equipment: Serve scoops of chili in old-fashioned glasses for easy servings, then let guests top them with their favorite garnishes.
Swap Option: Use ground turkey instead of ground beef (or a 50/50 ratio of ground turkey and ground beef) for a leaner bite. 
Ingredients
Savory Chocolate Chili
2

tablespoons extra-virgin olive oil

6

garlic cloves, minced

2

medium white onions, peeled and chopped

2 1/2

pounds ground beef

1

green bell pepper, chopped

3

teaspoons ground cumin

2

teaspoons chili powder

1

teaspoon ground cinnamon
2

(14-ounce) cans diced tomatoes

1

(28-ounce) can puréed tomatoes

2

cups water

2

(15-ounce) cans kidney beans

2/3

cup dark chocolate chips
kosher salt, to taste
freshly ground black pepper, to taste
Toppings
sour cream

1

red onion, peeled and diced

4

jalapeño peppers, diced

4

green onions, diced
3

avocados, diced

3

tomatoes, diced
shredded Mexican-style cheese
tortilla chips
Preparation
1.
Heat the olive oil in a Dutch oven over medium heat. Add the ground beef, garlic and onions. Cook for about 10 minutes, breaking up the meat with a wooden spoon while it browns. 
2.
Once the meat is browned and the onions are tender, add green pepper, cumin, chili powder, cinnamon, coriander, salt, pepper, diced tomatoes, tomato puree, water and kidney beans to Dutch oven. Add salt and pepper to taste. 
3.
Stir all ingredients together until well blended.
4.
Cover the Dutch oven with a lid and let the chili simmer for 4 hours over a low heat.
5.
Stir the chili every 30 minutes or so. Keep the Dutch oven covered between stirs.
6.
After 4 hours, when the chili is just about done, add in the chocolate chips. Stir them into the chili until melted and well combined.
7.
Remove chili from the stove and place the pot on a trivet for serving.
8.
Assemble your chili bar with the whiskey glasses for guests and ramekins filled with the following toppings: corn chips, cheese sour cream, jalapenos, red onion, green onions and avocado — or whatever else your heart desires! 
9.
Add a layer of crushed corn chips into each glass, then allow guests to serve themselves chili and add the toppings of their choice.
How to shop TODAY recipes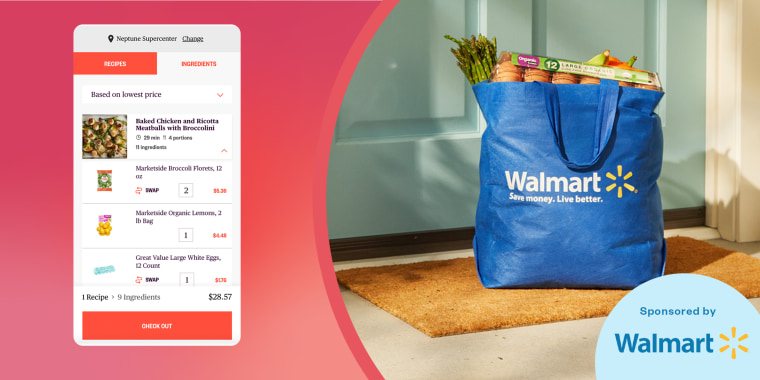 How to shop TODAY recipes
Here's everything you need to know about the cool new feature.
Learn More