Ingredients
Sausage Puffs
7

ounces all-butter puff pastry, cut into four 5-inch squares

1

large egg yolk, mixed with 1 tablespoon water
4

fully–cooked packaged sausages, such as Andouille, chicken apple or garlic and cheese (3 ounces each)
Spicy-Sweet Sauce
1/4

cup apricot preserves

1

tablespoon chopped sweet pickles
1

tablespoon sambal oelek or other Asian chile sauce

1

teaspoon prepared horseradish, drained
Chef notes
Yes, these fancy–pants puffs are a riff on classic pigs in a blanket, but are made with puff pastry and cooked sausage in the place of canned biscuit dough and cocktail franks. Think slice and bake cookies, only they're meaty, savory and you can serve them with beer, Champagne, wine, or cocktails. Bonus: Aside from being amazing and easy, the sliced, unbaked puffs can be frozen ahead and baked as you need them.
Make-Ahead Tip: The unbaked, sliced rounds can be frozen for up to 1 month.
Preparation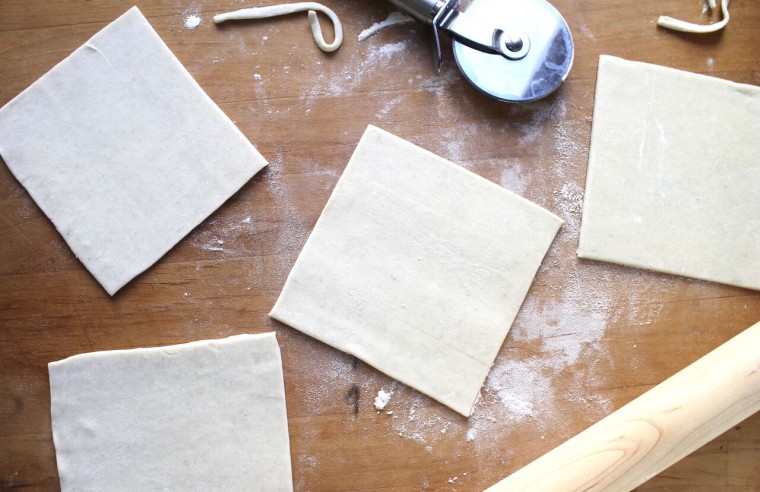 1.
Preheat the oven to 375° and position a rack in the center. Arrange the pastry on a work surface.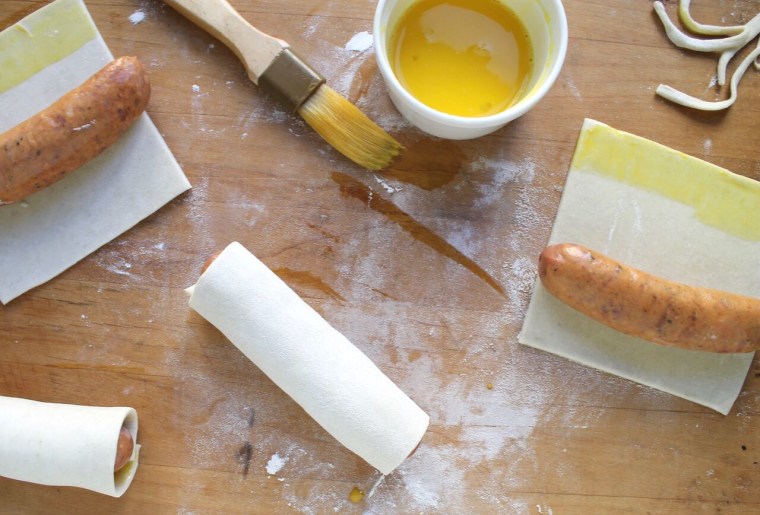 2.
Place the sausage on the bottom edges and roll up the pastry, pressing the ends to seal. Freeze the sausages for 15 minutes, until firm.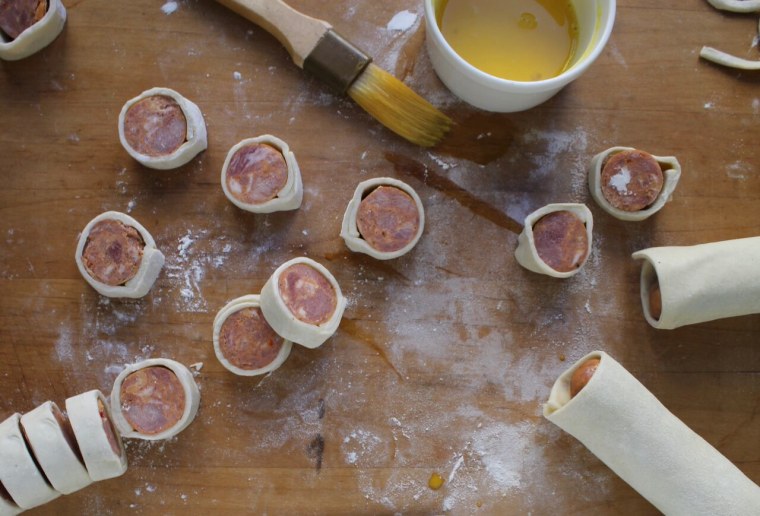 3.
Cut into ½-inch slices.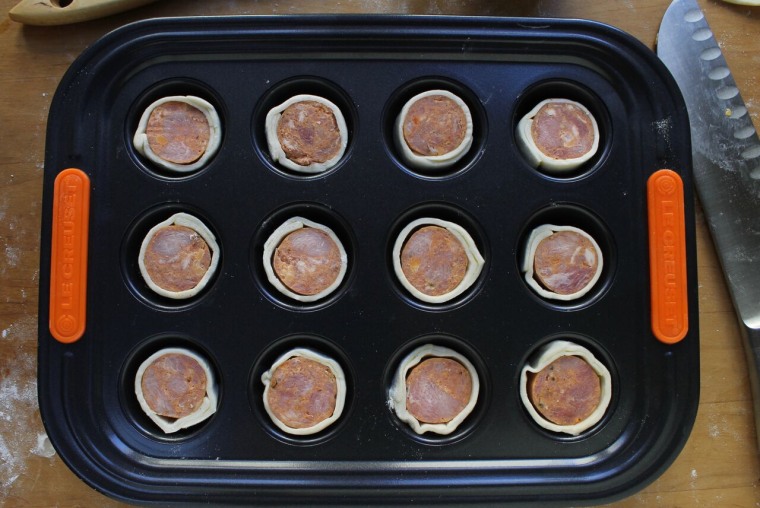 4.
Place in the cups of three mini-muffin trays.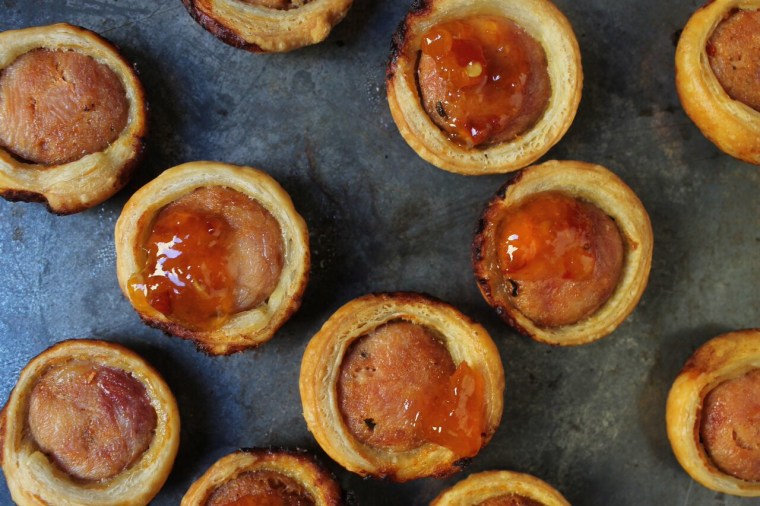 5.
Bake until golden and sizzling, about 25 minutes. Turn out onto a paper towel lined wire rack for 1 minute.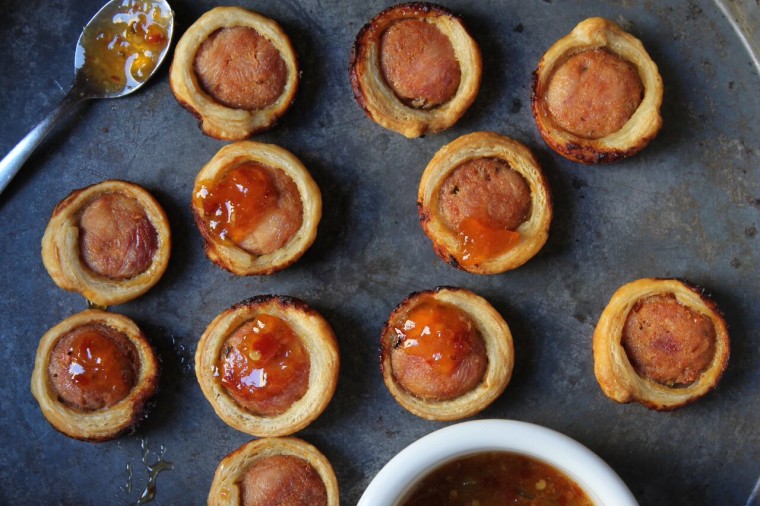 6.
Pulse the preserves, pickles, sambal, and horseradish in a mini food processor just until chopped. Spoon a dollop of the mixture onto each slice and serve.
Grace Parisi is a New York City-based food writer, cookbook author and food stylist. Her book, Get Saucy, was nominated for a James Beard award. Her latest book, Quick Pickles comes out in Spring 2016. Follow her on Instagram and Twitter.