A brand-new season of "The Voice" is just weeks away, but fans don't have to wait for premiere night to kick off the fun.
And neither do the coaches!
A promo for season 17 proves that Blake Shelton, Kelly Clarkson, John Legend and Gwen Stefani got the party started already — the slumber party, that is.
The clip begins with the quartet enjoying a dinner party and musing about the upcoming season. But when Legend expresses regret that their evening has to come to an end, Stefani proposes a counter-plan.
"We don't really have to go," she says. "We could just hang out here all night."
And despite the fact that her beau, Shelton, mocks the idea — "Like a slumber party? What are we, in the fifth grade?!" — everyone immediately channels their inner fifth grader.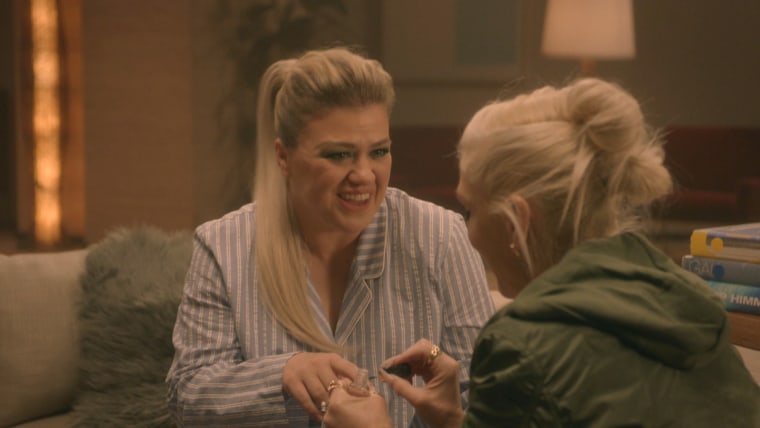 And no one appears to love it more than the pillow-fight appreciating, manicure-getting country crooner himself!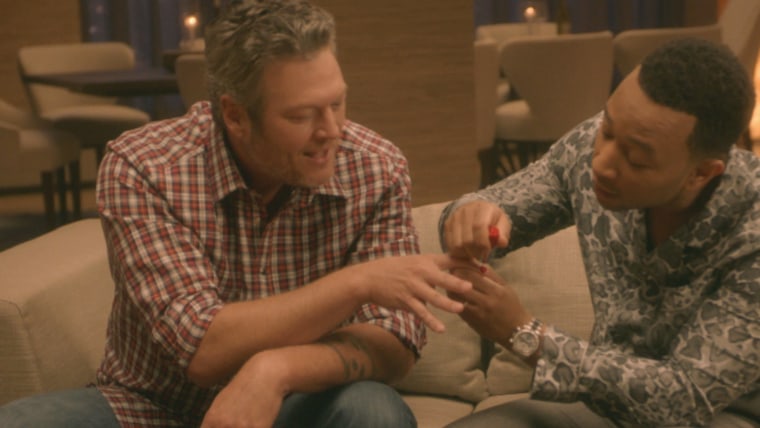 The gang embraces every sleepover cliché in the promo, from manis and movies to gossip and even story time — courtesy of another familiar face.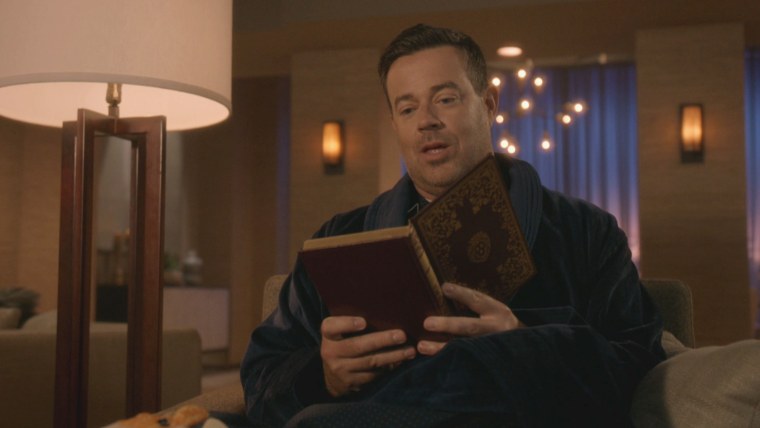 "The Voice" host and TODAY co-host Carson Daly can be seen sending the gang off to dreamland with a sweet tale and a hilarious kicker.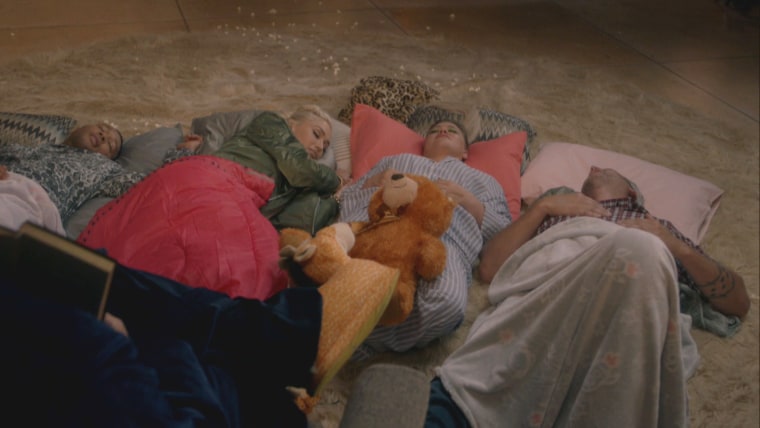 "Sleep well, my angels," he says as he plants a smooch on Shelton's head. "We've got a big season ahead."
See that for yourself when "The Voice" returns to NBC on Monday, Sept. 23.