Another season of "This Is Us" is over and, frankly, the next one can't start soon enough!
On Tuesday night, fans finally witnessed one highly anticipated event, got answers to a few lingering mysteries and were left with fresh questions as the time-hopping plot took a new leap.
(Spoiler alert: If you haven't watched the Season 2 finale of "This Is Us," what are you waiting for?! Check it out, and then come back here.)
As expected, the major focus of the episode was a wedding, but it wasn't Kate's nuptials that first grabbed viewers' attention. Instead, it was the wedding of her dreams — her parents' vow renewal.
That's right. The vision of old-Jack that was teased prior to the season-ender wasn't from an alternate reality or Rebecca's imagination. It was what-if fantasy that played out in Kate's pre-wedding dreams, in which Jack and his wife doubled down on their love for their 40th anniversary.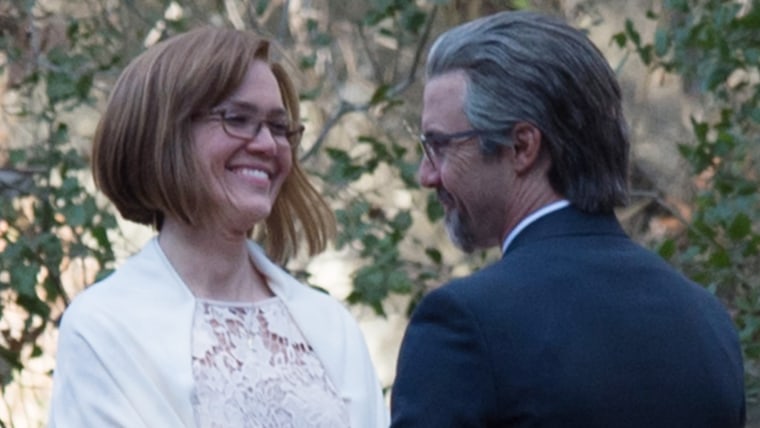 The fake flash-forward offered rare glimpses of Papa Pearson alongside his grown children, and gave him a chance to dance with his daughter ahead of her big day. It also gave Kate some closure, allowing her to bury her ongoing issues with her dad by literally letting go of his ashes before becoming a bride.
It was a welcomed moment in a season that focused heavily on the tragedy of Jack's death.
But no sooner was that chapter closed, than several others opened.
"We wanted to give closure to the storyline of the family moving past Jack's death and tell other stories about Jack and his family," creator Dan Fogelman explained during a show screening at SXSW. "We're going to go for it in Season 3. It's going to be our most ambitious (season yet)."
Going for it in Season 3 will mean going forward — a move that began in the finale.
While everything is fine in the present, the plot jumped to give a look at how future shapes up.
For instance, Kate and Toby get married without a hitch in the here-and-now, but a look ahead shows troubles for Toby as he struggles with depression.
Another near-future preview sees Kevin heading to Vietnam (with Beth's cousin Zoe!) carrying a photo of his father from back in the war, which seems like a perfect way to tee up Jack's next flashback plot.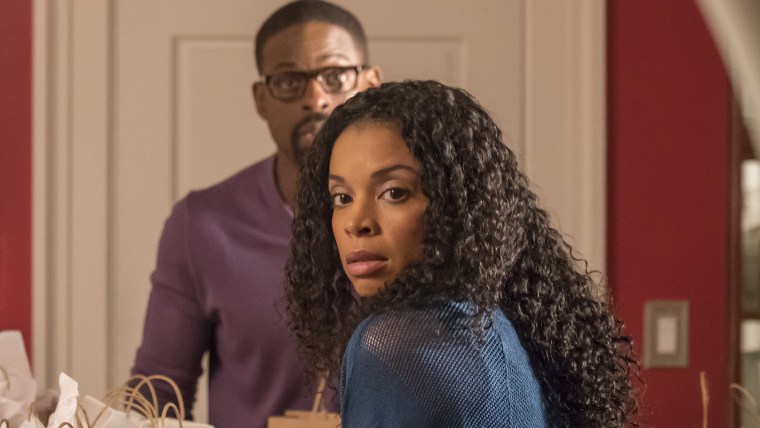 But it was a major leap ahead that left viewers longing for Season 3 before the credits even rolled on Season 2.
That's where graying Randall shared a brief-but-heavy scene with a grown-up Tess, and told her, "It's time to go see her." It obviously wasn't a happy reunion he was talking about. It was ominous, dreadful.
And it left questions, like, what? When? And most importantly, who?! Is Deja in danger? Is Rebecca ailing? Is Beth OK?
The latter is a particular concern since the last time viewers saw future-Randall — during the doom-and-gloom-filled Super Bowl episode — he wasn't wearing his wedding ring and Beth was nowhere to be seen. That could mean divorce, or far worse, death.
Or it might not mean a thing. After all, according to Fogelman, "It's not conscious that we're not seeing his wedding ring."
But we will see much more about all of this.
"It's going to be a time period that we are visiting throughout our third season and moving forward even past that," co-showrunner Elizabeth Berger told TVLine. "It won't necessarily be week-to-week, but it will definitely be something that we're checking in on regularly."
Until then, all fans can do it wait ... and wildly speculate.
"This Is Us" will return in the fall.