Nearly five months after the release of "Daisy Jones and the Six," Stevie Nicks shared her stamp of approval.
The singer, who served loosely as the inspiration for the Amazon Prime show about the rise and fall of a fictional 1970s band, said she had just finished watching the series for a second time.
"In the beginning, it wasn't really my story, but Riley seamlessly, soon became my story," Nicks said in an Instagram post, referring to Riley Keough, the granddaughter of Elvis Presley who plays the titular role in the show.
Taylor Jenkins Reid, the author behind the novel of the same name, has previously said Nicks' relationship with Lindsey Buckingham and how it played out in their band, Fleetwood Mac, was an influence on her widely popular book.
Nicks seemed to be in agreement.
"It brought back memories that made me feel like a ghost watching my own story," Nicks said. "It was very emotional for me."
Nicks added there was one person in particular she wished could see the show.
"I just wish Christine could have seen it," she said, referring to her bandmate Christine McVie, who died last year in November. "She would have loved it."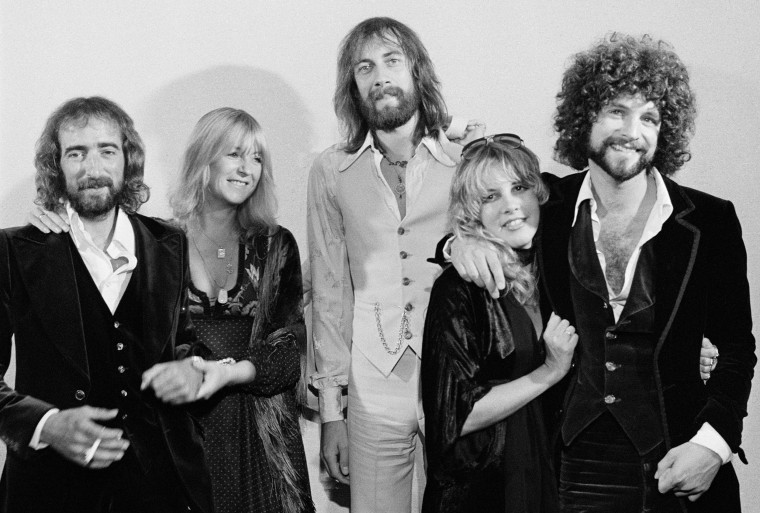 Nicks seemingly shared her thoughts on a potential second season: "Hopefully it will continue..."
Keough posted a slew of emojis in the comments of Nicks' post, along with other cast members like Suki Waterhouse and Camila Morrone.
"blessings," commented Sam Claflin, who played Billy Dunne in the show.
Fans also shared in the excitement in the comments.
"stevie approving of daisy jones has made my year," one commenter wrote.
"the ultimate stamp of approval," another person said.
One user put it plainly: "If Stevie Nicks says to continue Daisy Jones & The Six, there is no choice BUT to continue Daisy Jones & The Six."