Fleetwood Mac is Fleetwood back.
The band's song "Silver Springs" is enjoying a moment right now, thanks to the Prime Video series "Daisy Jones & the Six." Chances are pretty good that your TikTok feed is chock full of clips connected to the song.
So, why exactly does this tune have such a hold on us now? Let's explain.
Based on the novel of the same name by Taylor Jenkins Reid, "Daisy Jones and the Six" revolves around the rise and fall of an immensely popular (and fictional) 1970s rock group.
A vital storyline in the show focuses on lead singer Daisy (played by Riley Keough) and married bandmate Billy Dunne (played by Sam Claflin) having a relationship that charges their music, in similar fashion to the romance between Fleetwood Mac's Stevie Nicks and Lindsey Buckingham.
The resemblance is not a coincidence: author Reid has been open about her bestseller's inspiration. "I started with the germ of Stevie Nicks and Lindsey Buckingham and Fleetwood Mac," Reid told Penguin Books UK in 2019.
Nicks and Buckingham's relationship, and its ending, also inspired "Silver Springs." Written by Nicks, "Silver Springs" was intended to appear on Fleetwood Mac's landmark 1977 album, "Rumours," but didn't make the cut.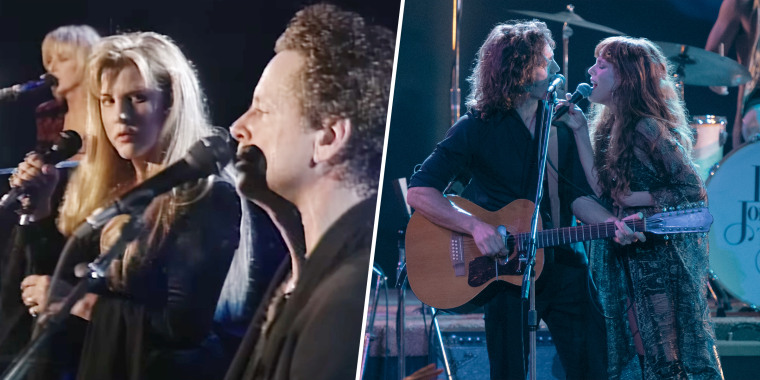 When approaching "Daisy Jones," which is structured like an oral history, Reid said she began by listening to Fleetwood Mac's "Rumours."
"I started with listening to 'Rumours.' That was the beginning of it for me because it's an album, but … it's also a soap opera," she said.
"Rumours" is a meta album, with songs informed by the actual bandmates' romances and affairs. When Buckingham and Nicks joined Fleetwood Mac in late 1974, they had been a couple for years and had released an album together.
During the creation of "Rumours," their relationship ended, and their feelings bled into the lyrics. The exes decided to remain colleagues to keep the band together.
"We'd only been in Fleetwood Mac for a year and a half, and we were breaking up when we joined Fleetwood Mac," Nicks told The New Yorker. "So we just put our relationship kind of back together, because I was smart enough to know that, if we had broken up the second month of being in Fleetwood Mac, it would have blown the whole thing."
"Silver Springs" would ultimately appear as a B-side to the band's monster hit "Go Your Own Way," which did appear on "Rumours" and which Buckingham himself wrote about his breakup with Nicks.
"Silver Springs" ultimately found new life in 1997 when Nicks and Buckingham performed it with Fleetwood Mac for the band's live album "The Dance."
Nicks did not shy away about her goal for the song, which has lyrics like: "I'll follow you down 'til the sound of my voice will haunt you / You'll never get away from the sound of the woman that loves you."
"I'm so angry with you. You will listen to me on the radio for the rest of your life, and it will bug you. I hope it bugs you," she told the Arizona Republic in 1997 about why she wrote the song.
Fast forward another two-plus decades, and a video of that 1997 performance has now captured the imagination of people on TikTok. Viewers are especially focusing on a moment in the video in which Nicks and Buckingham fiercely lock eyes and sing.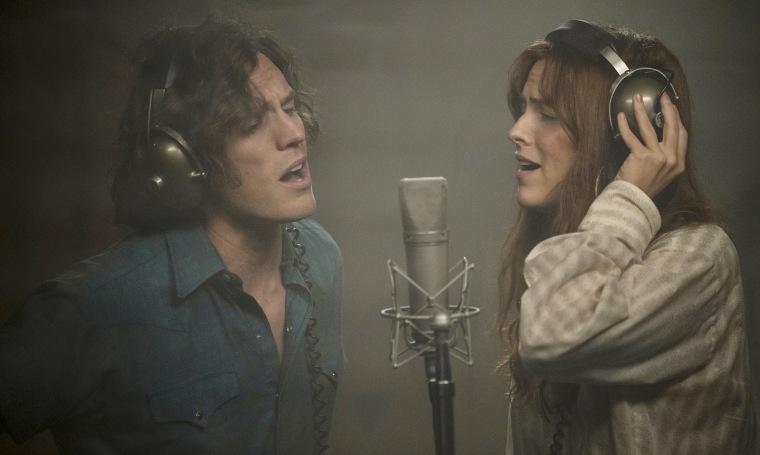 "Excuse me while I go into a DEEP DIVE all about this," one creator captioned a video in which she explains the backstory of the song, calling it "HBO level drama."
"I think about this daily as I obsess over this masterpiece," one fan captioned a clip of the performance.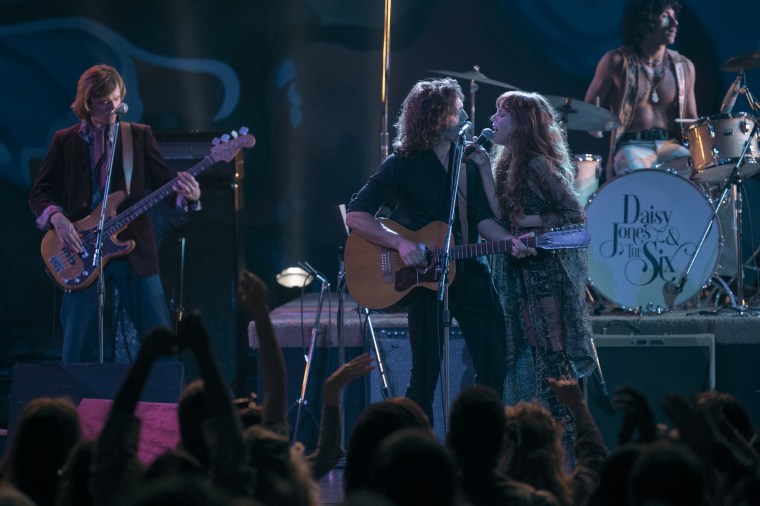 "You'll never get away," someone captioned a montage of moments from "Daisy Jones and the Six" set to "Silver Springs."
Even Buckingham has gotten in on the crossover moment.
"I heard we're talking about that '97 'Silver Springs' again," he captioned a clip of the video on TikTok.
"Yes we are," Keough commented.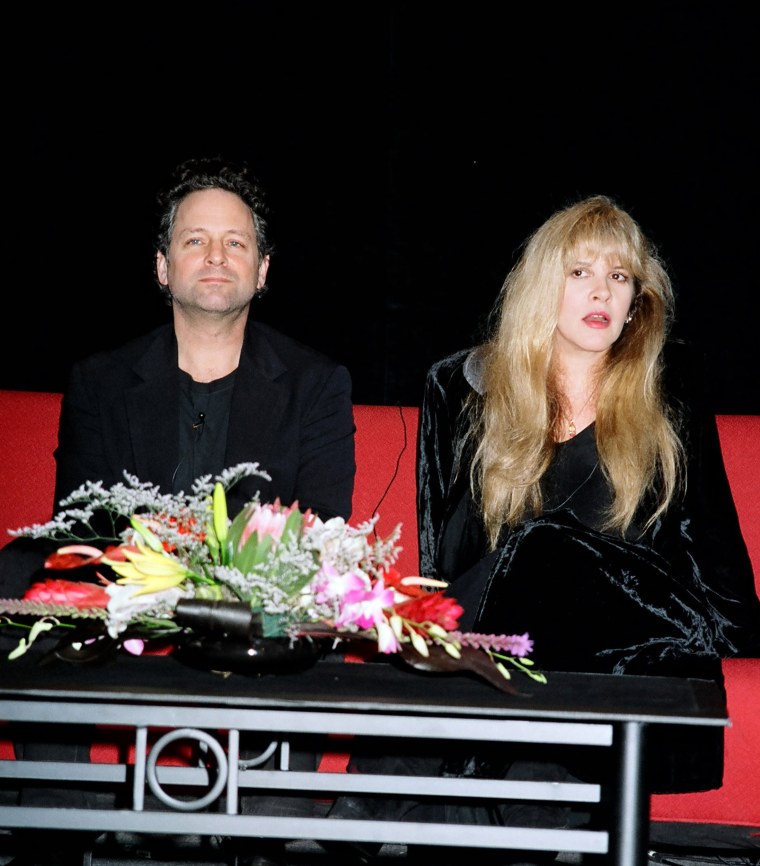 After it resurfaced in 1997, "Silver Springs" wound up getting nominated for a Grammy for best pop performance by a duo or group with vocal.
The song "Regret Me" from "Daisy Jones & the Six" is the show's version of "Silver Springs."
"It's not lyrically based on 'Silver Springs' at all, and it wouldn't sound anything like it, but that concept of a woman's right to be angry is absolutely based on Stevie Nicks singing 'Silver Springs' at Lindsey Buckingham during their reunion (album and) show, 'The Dance' (in 1997)," Reid told The Guardian in 2019.
The renewed interest in that 1997 performance has even opened the eyes of "Daisy Jones & the Six" stars.
"It's so electric, the chemistry between Lindsey Buckingham and Stevie Nicks, knowing what Fleetwood Mac had been through in that moment and knowing the history behind it, and the history behind them as a couple and relationship and as a band," Claflin told MTV.
"It just carries so much more weight to it."