Adapting a book into a TV show is always a challenge. Now, make the book a cult favorite with fans watching on TikTok, ready to weigh in, and you get "Daisy Jones & the Six."
TikToks tagged with #daisyjonesandthesix have more than 262 million views, all discussing the 2019 book of the same name written by Taylor Jenkins Reid. Starting today, they're likely to be discussing the 10-episode miniseries, which premiered on Prime Video.
"Daisy Jones & the Six the story of the rise and fall of a fictional rock band, culminating in their final performance at the peak of their career.
Suki Waterhouse, who plays keyboardist Karen Sirko, tells TODAY.com she was aware of the hype behind the book, but she didn't focus on it during shooting.
"We didn't really think about that shooting, we were so enveloped by the whole world," she says. "When you're an actor, you get the scripts and that's what you're thinking about all the time. I was expecting for the show, it's going to be different, it should change in some ways and there should be some surprises in it."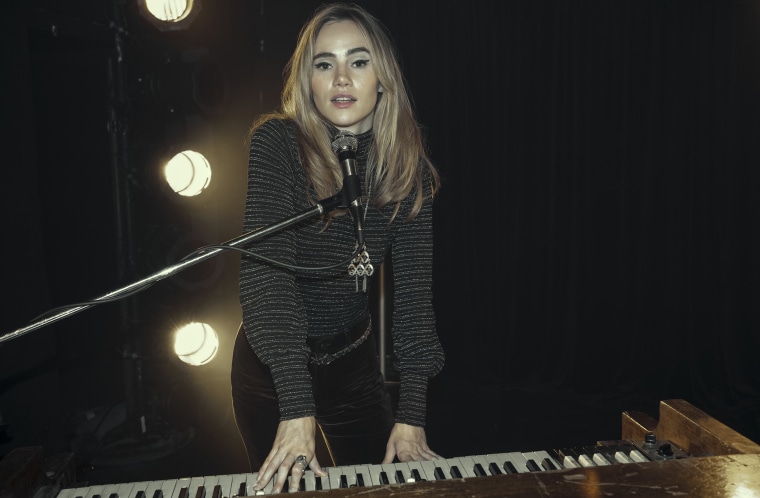 Will Harrison, who plays the band's guitarist Graham Dunne, tells TODAY.com he knew the book was successful, but that he didn't read it himself until he was halfway through the audition process.
"There's a little bit of added pressure when you know that people have a character in their imaginations already, but I think you got to give a lot of credit to the casting team on the show because it really felt like everyone was really well slotted into the roles," Harrison says.
Sam Claflin, who plays lead singer and guitarist Billy Dunne, tells TODAY.com even though he's starred in many book adaptations, including "The Hunger Games" series, he simply didn't know of the hype behind "Daisy Jones & the Six."
"Because I don't really read and I'm not aware of what's on the bestseller list or what has been on the bestseller list ... I am very much happily, 'I have no idea what's going on,'" he says. "So in a sense, it helps because you don't feel that external pressure."
He still feels pressure, though — from himself.
"I think because I'm my own worst critic, any external pressure I do receive, I've already said the same," he says. "I've already been as judgmental on myself beforehand. I have my own doubts — I don't need anyone else."
"Daisy Jones & the Six" is also accompanied by an original soundtrack releasing on the same day, despite many of the cast not having any prior musical experience.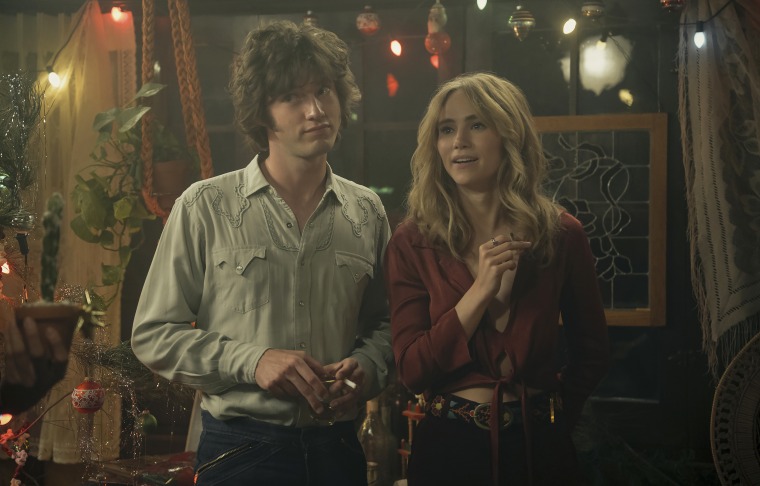 Executive producer Reese Witherspoon told TODAY.com at the show's red carpet premiere on Feb. 23 that the accompanying album was crucial to helping viewers return back to the 70s, when artists "could create anything, particularly (albums), where you had to listen to every song in sequence."
Waterhouse tells TODAY.com about the first time the band performed together after learning their instruments and practicing alone for more than a year and a half because of the Covid-19 pandemic.
"There were little 'Aha' moments that would keep happening," she says. "It wasn't really so much about getting the notes right, but it was also about suddenly feeling like we had a style as a band, that there was a synergy between all of us."
Reid told TODAY.com at the red carpet she was shocked by how much chemistry the entire cast had, despite many of them having no musical experience before preparing for the show.
"I didn't see that coming. Not because I didn't think that it was possible, but because I don't think I've seen chemistry quite like this before," Reid said. "It's really beyond what I could have imagined."