When "Selling Sunset" returns for Season 6, certain things are likely to remain the same: Luxurious houses with "incredible views" the the agents uniformly pause to remark on; stiletto heels; at least one wedding of an Oppenheim Group agent.
But the fifth season of "Selling Sunset" leaves off on a few cliffhangers — not to mention a few long, contemplative gazes into the camera.
By the end of the Season Five, multiple agents are considering leaving the L.A.-based brokerage. If the Oppenheim Group had an HR department — which, five seasons of drama in, it should consider assembling — then they'd be working overtime right about now.
"I do hope I'm on future seasons. This season I came on and it was really about me proving myself."
Chelsea LAzkani, who joined the cast in season five
At least newcomer Chelsea Lazkani is definitely staying on. "I do hope I'm on future seasons. This season I came on and it was really about me proving myself," she told TODAY.
Next season, she hopes to "show some more vulnerability," explaining that "it's really difficult being a mother, being a wife and being a working woman."
"I hope to hone in on some of those vulnerable, tougher moments. To show that it's not all Dolce & Gabbana and Christian Louboutin heels," she said.
Here's what we know about the Season Six of "Selling Sunset."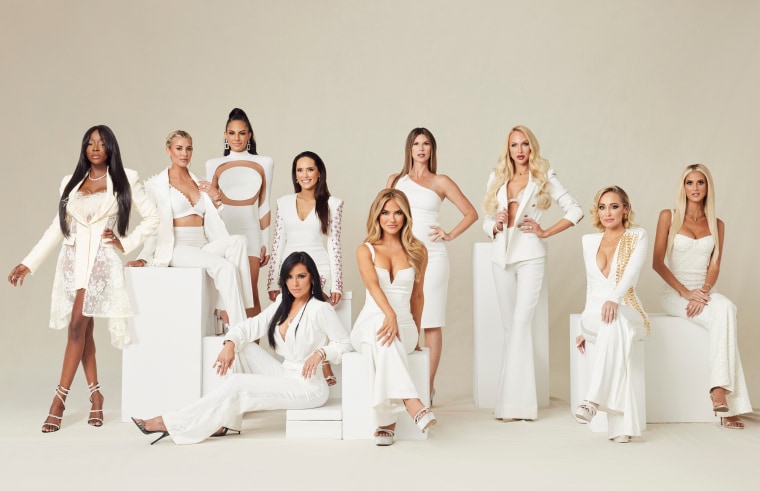 The show has officially been renewed for season 6
Netflix renewed the reality show, which follows the day-to-day dealings and drama of the Oppenheim Group, for Seasons Six and Seven in June.
The release date is in May 2023
The last season of "Selling Sunset" premiered in the spring of 2022. A long year later, it's returning. The show will return on May 19.
Christine Quinn isn't coming back
Christine Quinn's fate at the Oppenheim Group was up in the air as of the Season Five finale. Real estate agent Emma Hernan claims that one of her clients was approached by Quinn, who offered him money to work with her instead of Hernan. "'She is out to sabotage you in any way possible,'" Hernan said the client told her.
Oppenheim says he wants to provide a "safe work environment" for Hernan. "I would be lying if I said that I'm not scared of what she's capable of," Hernan says.
After hearing Hernan's accusations, Oppenheim and Mary Fitzgerald debrief. "If she could direct her energies toward real estate and not towards drama and not towards vindictiveness, she could have been so successful. That's what's so frustrating to me," Oppenheim said.
Fitzgerald and Oppenheim ask Quinn to come in to "explain her position," but Oppenheim says that regardless, she has "crossed the line."
In an on-camera interview, Christine claims she did not try to sabotage Emma — but she also refuses to meet with her bosses to speak about it. "No, I don't think I need to have a conversation with Mommy and Daddy — oh, I mean Jason and Mary."
Oppenheim appears to contemplate firing Quinn. "I can care about somebody and hope for the best for them, but they don't have to be at my desk," he says.
Fitzgerald asks, "Is this the end for Christine?" Oppenheim doesn't answer.
Quinn is confirmed to not return.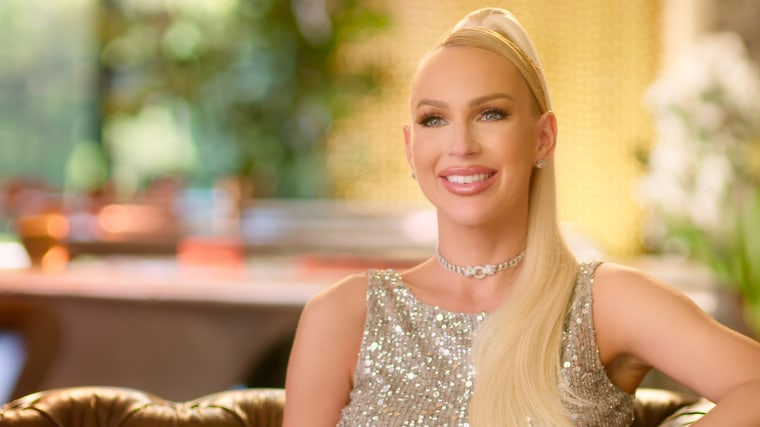 The rest of the original cast might change up, too
Based on the finale, and ensuing events, the O Group is in flux.
Here's who is not returning from last season
Maya Vander decided to leave the show.
Vanessa Villela will not return, TODAY can confirm. In the finale, Vanessa moves to London to commit to her relationship with Nicholas Hardy (who also goes by his pseudonym Tom Fraud) after he gave her a promise ring. They got engaged in Jan. 2022.
Here's who is returning
Here's what to know about the new cast members joining Season 6
Nicole Young and Bre Tiesi are set to join the cast for Season Six and Season Seven.
Nicole Young
Young is a longtime member of the Oppenheim Group and told People she was originally supposed to be part of the Season One cast, but backed out.
"I just wasn't ready to expose my entire life, and even more so, my clients and business — which I'm very protective of — to the entire world," she said.
Bri Tiesi
Tiesi is a 31-year-old model and real estate agent. She shares son Legendary, born June 2022, with Nick Cannon.
She said she transitioned into real estate after working as a model. "As amazing as modeling was as an industry for me, I was just kind of over it. You know, I'm 31 now. So I'm like, it's time to be a big girl!" Tiesi told People.