New Jersey. New York. Beverly Hills. Jon Hamm isn't picky: He's into all the "Real Housewives" franchises.
On TODAY June 12, Hamm appeared with his "Mad Men" co-star John Slattery to discuss their new movie, "Maggie Moore(s)." During the conversation, co-anchor Savannah Guthrie asked Hamm whether it was "faux news" that he is a "Real Housewives" fan.
Hamm sighed heavily before relenting, "No, that's real."
Savannah prodded a bit to learn which "Real Housewives" were his favorite.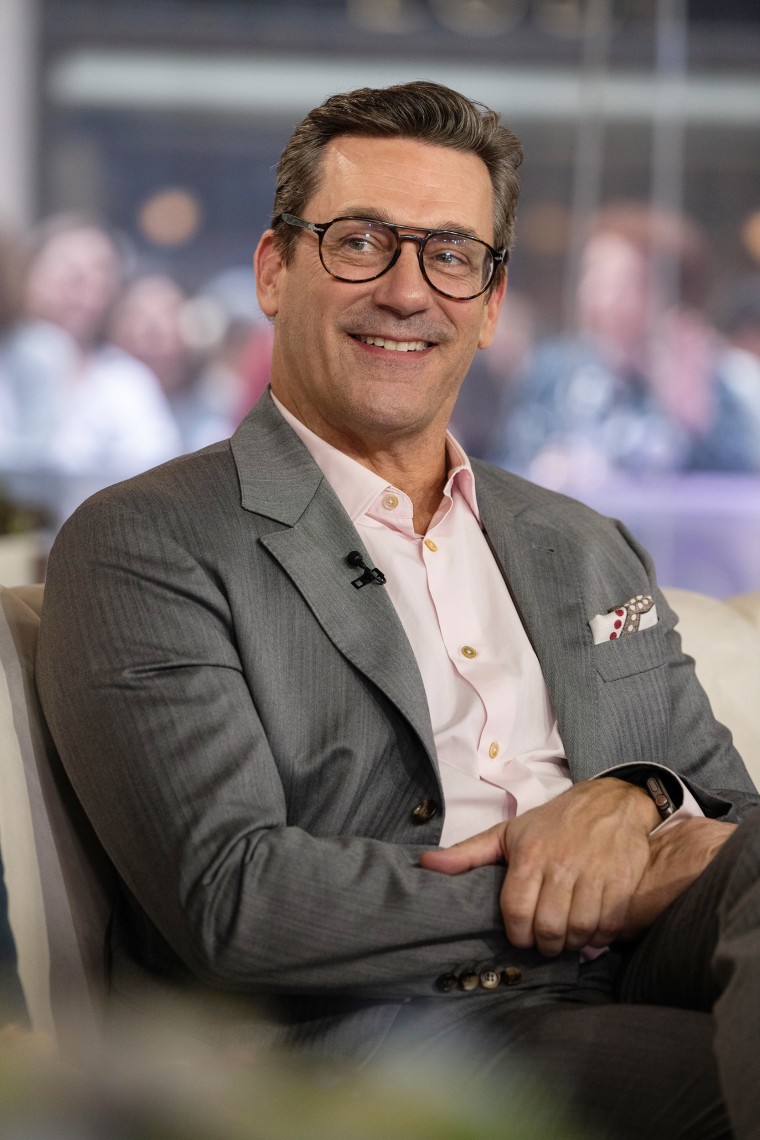 "Well, I'm a Jersey man," Hamm responded.
"Jersey?" Slattery questioned. "Not what I thought you were going to say."
"Oh, yeah," Hamm confirmed.
Savannah managed to squeeze out of Hamm which other franchises he's tried.
"I'm a Vanderpumper," Hamm said. "I'm a Beverly Hills-ian. I like New York. We'll see what this whole new New York thing is all about." ("The Real Housewives of New York City," on Bravo since 2008, was rebooted with a new cast, while several "legacy" cast members are appearing in a "Girls Trip" series for a spinoff.)
Hamm joked that he's obligated to watch "Real Housewives" because he and Bravo host Andy Cohen are both from St. Louis.
"I have to support the home team," he said.
Savannah didn't blame him for getting caught up in the franchises' webs.
"Once you start watching, you do get sucked in," she said. "I started watching that real estate show 'Selling Sunset' — have you tried that one?"
"Not yet," Hamm replied. "It's only a matter of time. It's a universe, it's a vortex. It's going to get us all eventually."
"It really is," Savannah agreed.
"The Real Housewives of New York City" is the first spinoff of the original franchise, "The Real Housewives of Orange County," currently in Season 17. The latest seasons of "The Real Housewives of New Jersey" and "Vanderpump Rules," a spinoff of "The Real Housewives of Beverly Hills," ended earlier this month.