In the wake of Bob Barker's death, friends and fans are reflecting on his life and legacy.
The legendary host of "The Price Is Right" has died of natural causes at age 99, his publicist shared Aug. 26.
As a beloved TV personality, evidenced by the outpouring of support he received for his 99th birthday in December, Barker is being mourned across social media by fans and celebrity friends through touching tributes.
Here's how Barker's friends and co-stars are remembering him.
Adam Sandler
Barker, while known for his game show hosting skills, notably showed off his acting chops in the 1996 sports comedy, "Happy Gilmore."
In the film, Barker played a fictionalized version of himself, who winds up paired to unorthodox pro-golfer Happy Gilmore (Adam Sandler) for a celebrity tournament. The round ends disastrously with Bob and Happy getting into a fistfight on the course.
Sandler posted a tribute to Barker on social media Aug. 26, writing that it's been a "heartbreaking day" and sharing several photos of the duo over the years.
"The man. The myth. The best. Such a sweet funny guy to hang out with. Loved talking to him. Loved laughing with him. Loved him kicking the crap out of me," he wrote in the tribute. "He will be missed by everyone I know!"
Nancy Burnet
Barker's wife, Dorothy Jo, died in 1981 after they married in 1945.
Barker later found companionship with animal rights activist Nancy Burnet. She became his caretaker and co-executor of his estate and remained so at the time of his death.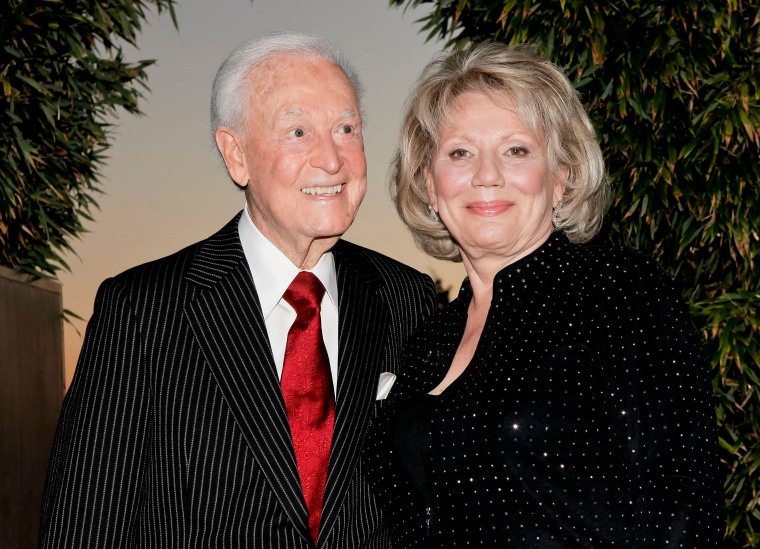 Burnet remembered Barker for his work to protect animal rights.
"I am so proud of the trailblazing work Barker, and I did together to expose the cruelty to animals in the entertainment industry and including working to improve the plight of abused and exploited animals in the United States and internationally," she shared in a statement. "We were great friends over these 40 yrs. he will be missed."
Drew Carey
Barker hosted "The Price Is Right" for 35 years before retiring in 2007. Drew Carey took over the role of host that same year. Barker returned to the show and appeared onscreen with Carey three times after his retirement.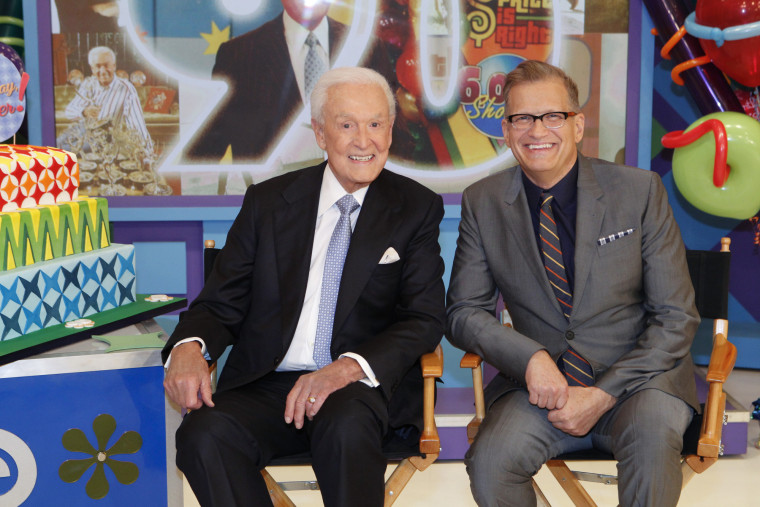 Carey said the loss of Barker marked a "very sad day for the Price Is Right family."
"There hasn't been a day on set that I didn't think of Bob Barker and thank him. I will carry his memory in my heart forever," he wrote in a post on X, formerly known as Twitter.
Vanna White
"Wheel of Fortune" co-host Vanna White, who has been with the series for over 40 years, reflected on her experience on another game show after Barker's death in a social media post. White said she was a contestant on "The Price Is Right" and met Barker when she first moved to L.A. in 1980.
"Thank you Bob for introducing me to the game show world! We will miss you," she wrote Aug. 27 on Instagram.