Reese Witherspoon started dealing with mature material at a young age in her acting career, but that doesn't mean she was always comfortable with it.
In a new interview with Harper's Bazaar, the star reflects on her infamous sex scene from the 1996 film "Fear" and reveals that she wasn't exactly thrilled about shooting it.
While co-starring with Mark Wahlberg, a 19-year-old Witherspoon was tasked with filming a rollercoaster sex scene where her character is "digitally stimulated" by Wahlberg's character.
The actor, 47, said she "didn't have control over it" and asked for a stunt double to film the scenes featuring below-the-waist action.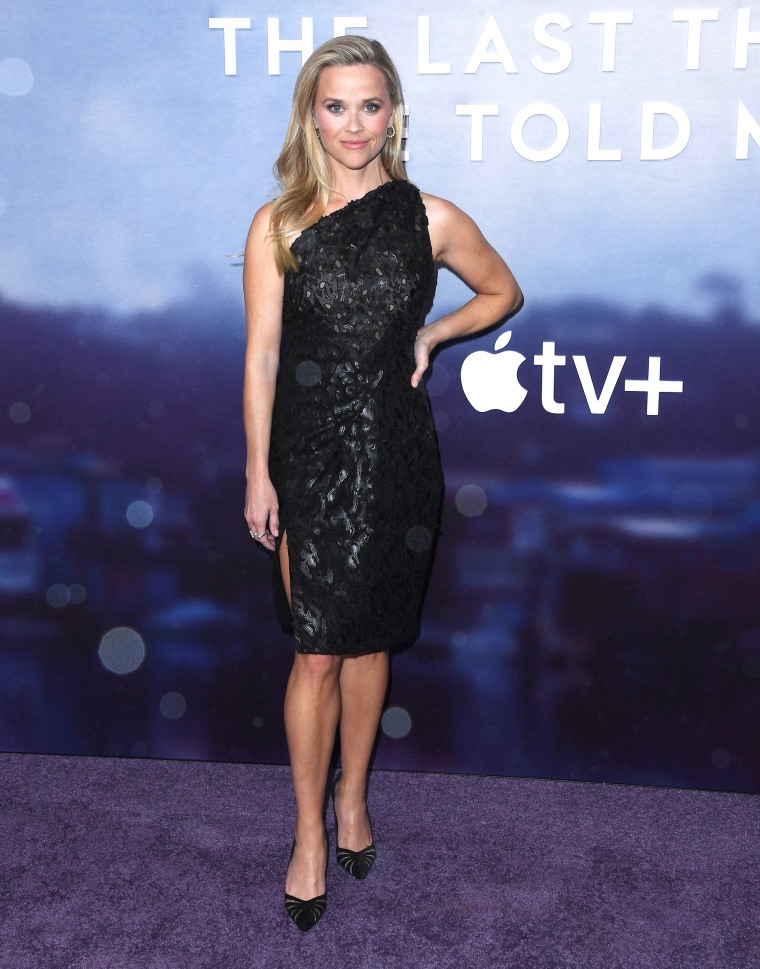 "It wasn't explicit in the script that that's what was going to happen, so that was something that I think the director thought of on his own and then asked me on set if I would do it, and I said no," she recalled.
Witherspoon went on to say it "wasn't a particularly great experience."
TODAY.com reached out to the director, James Foley, for comment.
While the scene was one short moment in a career that's spanned several decades, it was meaningful for the actor for one particular reason.
"I'm certainly not traumatized or anything by it, but it was formative," she said. "It made me understand where my place was in the pecking order of filmmaking."
The star, who founded her own media company Hello Sunshine in 2016, also said the experience influenced her career path.
"I think it's another one of those stories that made me want to be an agent for change and someone who maybe can be in a better leadership position to tell stories from a female perspective instead of from the male gaze," she said.
During the same interview, Witherspoon also spoke about her divorce from Jim Toth and said being open about the process has helped her feel "connected" to anyone else who is experiencing a breakup.
"I think about how many other people are going through this experience," she said. "I don't feel isolated at all."
After a very public divorce from her first husband Ryan Phillippe in 2006, Witherspoon is intentionally taking her power back this time, and she and Toth announced their divorce in a joint statement.
"It's interesting what happened to me," she said. "When I was divorced before, the tabloid media got to tell people how I was feeling or how I was processing, and it felt very out of control."
This time around, things feel different for the star.
"To be able to talk to people directly about what's going on in my life and just share it in the way that I share great professional experiences or personal experiences, it feels much more authentic to be able to say things in my own voice and not let somebody else control what's happening," she said.