After Sebastian Lletget was accused of cheating on fiancée Becky G, whose real name is Rebbeca Marie Gomez, the soccer player has now apologized and admitted to a "lapse in judgment."
Months after the couple's engagement announcement in December, rumors circulated online that Lletget was unfaithful.
Lletget seemingly addressed the claims in a lengthy statement posted to his Instagram page on March 27, saying that he's always tried to hold himself "to a higher standard."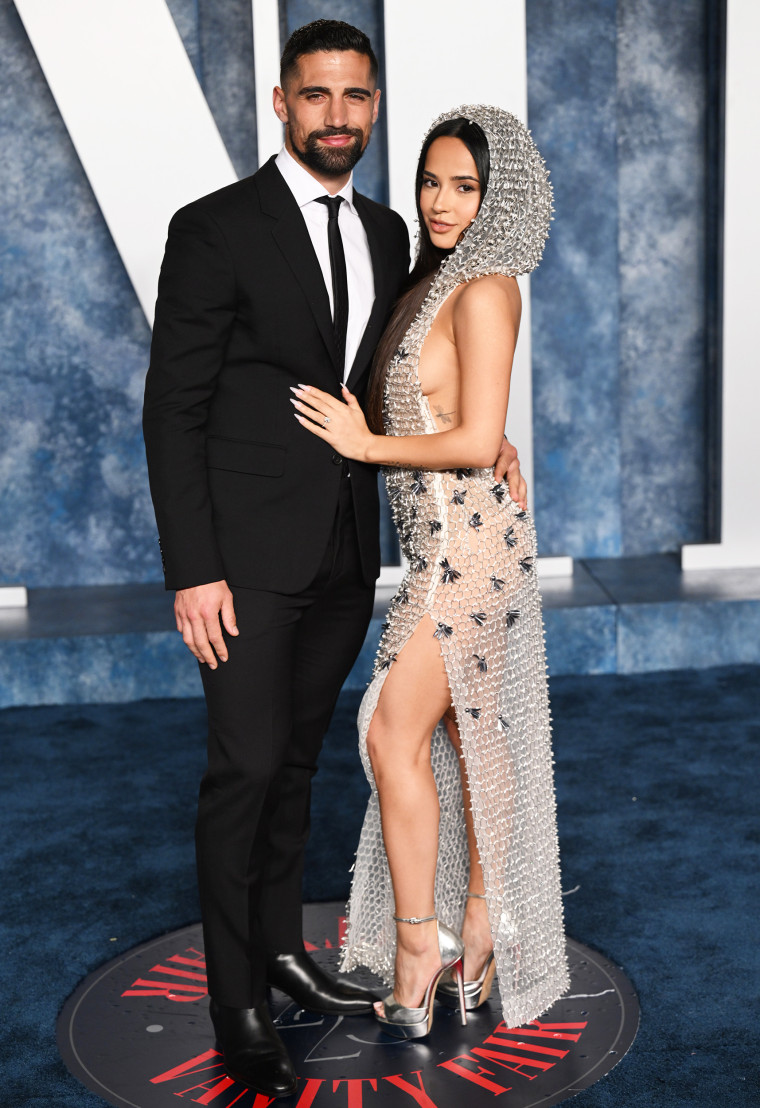 "When I reflect on the past 7 years of my life, I know in my heart that I couldn't have achieved a lot of my personal & professional growth, let alone navigate the challenges in my life without the love & support of Becky by my side," his post began. "Yet behind this abundance, there is a reality I've hid from everyone around me. I have struggled with personal trauma and acute anxiety compounded by my own denial, pride and bad decisions.
"Over the last several weeks, during a moment I regret deeply, a 10 minute lapse in judgment resulted in an extortion plot," he continued. "Since this person did not get what they wanted it has now become a public social media spectacle filled with more lies than any truth and false posts aimed at the love of my life, the one person who I should never take for granted or put at risk."
TODAY reached out to Gomez for comment but did not hear back by publication time.
Lletget said he's never met the person whom he called "this anonymous internet stalker," despite their claims that they had. He said he's used the moment as a "wake-up call" that his actions have caused harm to himself and those he loves.
"This past week of chaos & pain has forced me to face the consequences of my actions, my fears & my lapses from the past," he wrote.
The soccer player said he recognizes that he should have been putting in the same commitment to therapy as he does to his physical well-being, considering his "deeply rooted anger and mental health issues."
"I have decided to commit myself to a mental wellness program to work on the parts of me that deeply need healing," he wrote.
"To Becky, you have been the light in my life, my strength, who has always shown me unconditional love. Instead of honoring that love every day, I have done the opposite, hurting you, and disrespecting the one person I love more than anything," he continued. "I am so sorry and know I have to do whatever it takes to earn back the trust and love you deserve."
Wrapping up his post, Lletget thanked family, friends, his team and fans for their love and support. "I will do my best to be my best."
The couple started dating in 2016. They met through Gomez's "Power Rangers" co-star Naomi Scott, whose husband, Jordan Spence, was a teammate with Lletget.