Ricky Martin is seeking joint custody of his two kids with former partner Jwan Yosef, with whom he recently split after six years of marriage.
According to court documents obtained by NBC News, attorneys for Martin said the reason for filing is due to "irreconcilable differences." The singer will pay spousal support and legal fees to Yosef, according to the filing.
On July 6, Martin, 58, tweeted a statement in both Spanish and English, saying that the two have decided to end their marriage "with love, respect, and dignity for our children."
"For some time, we have considered transforming our relationship, and it is after careful consideration that we have decided to end our marriage with love, respect, and dignity for our children — preserving and honoring what we have experienced as a couple all of these wonderful years," the couple said in the joint statement.
Martin and Yosef, 38, tied the knot secretly in 2017 and went public with their marriage early the next year.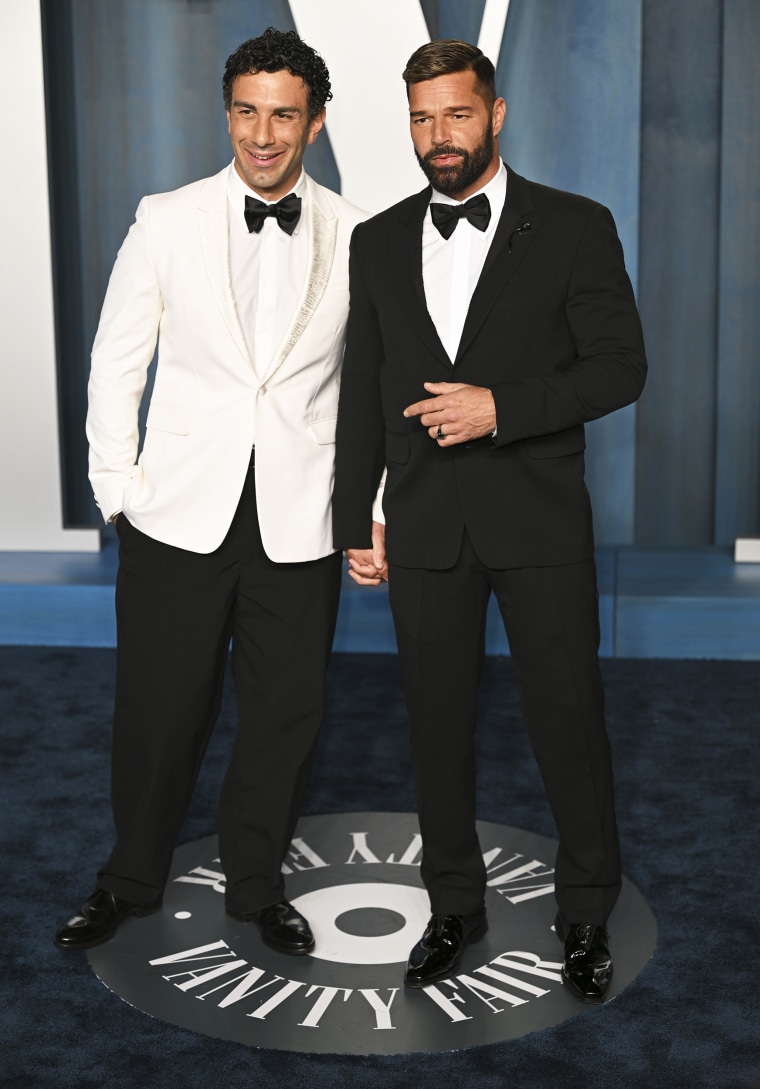 The couple have raised four children: daughter Lucia, 4, son Renn, 3, and teenage twin boys Matteo and Valentino. Martin welcomed the twins via surrogate as a single parent in 2008.
"Our greatest desire now is to continue having a healthy family dynamic and a relationship centered on our genuine friendship as we continue the joint upbringing of our children," Martin and Yosef said in their statement.
They also expressed gratitude for "all the love and support" they received during their marriage and said they are "united in nurturing this new chapter" of their lives.
The "Livin' La Vida Loca" singer met Yosef, a Syrian-born Swedish artist, on Instagram in 2016.
"I saw his art, and I'm like, 'Who's the artist?' and it said 'Jwan Yosef,' and I'm like, 'That's such a cool name, but I wanna see his face,'" Martin told Out in 2021. "And then when I saw his face, I said, 'Okay, this is over. What a beautiful man.'"