As the wildfires continue on the Hawaiian island of Maui, many people and companies are lending resources to those affected by the fires.
Ty Warner, the creator of the Beanie Baby and founder of Ty Inc, announced on Aug. 17 that they are releasing a special bear named Aloha with all profits to be donated to the American Red Cross to help people affected by the Hawaii wildfires.
Aloha has a rainbow ribbon and a chest inscription that reads, "Maui Strong."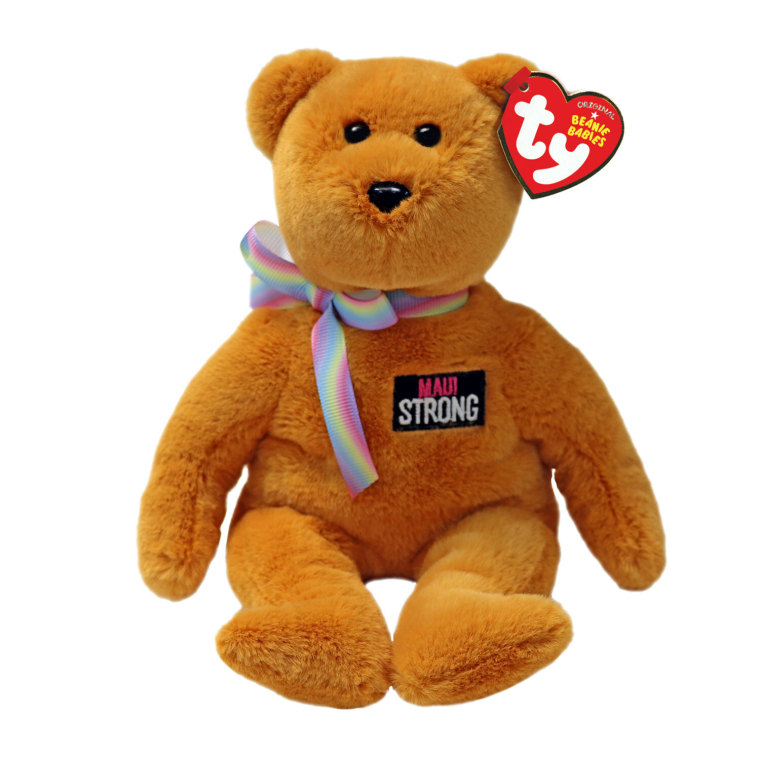 "Loss can strike at any time. The speed and savagery of the Maui wildfires are an especially horrific, heartbreaking reminder of that," Warner said in a press release. "While I can't undo what has happened, I can try to help those who are suffering in the aftermath."
"Right now, thousands of Hawaiians lack food, clothing, shelter and other necessities as they attempt to cope with last week's fires," he added. "My hope in partnering with the American Red Cross is that I can help ease their burden."
Warner described Aloha as a gold-colored plush that offers "a symbol of love and hope to Hawaiians."
Just like all Beanie Babies, Aloha has a birthday (Aug. 8) and a poem that reads: "Helping each other all day long / We forever will stay Maui strong."
Warner and Beanie Babies have been in headlines recently as the hand-held stuffed plushies are celebrating their 30th anniversary. The creator and toys were also the subject of "The Beanie Bubble" film," a fictionalized version of Warner's rags to riches story — and the three women that helped him become a billionaire. Zach Galifinakis stars as Warner.
Meanwhile, the Country of Maui shared on Aug. 15 that at this time the death roll rose to 106 people. This is now the deadliest wildfire in modern U.S. history.
"We offer our deepest condolences to the families who are beginning to receive notifications about their loved ones," Mayor Richard Bissen said in the release. "As a community, we offer our prayers of comfort in this most difficult time."