Kelly Clarkson is taking a step back to look at her split with ex-husband Brandon Blackstock, calling the breakup "incredibly sad" but also "freeing."
In an interview with Apple Music's Zane Lowe released June 21, the "Since U Been Gone" singer explained that while writing her new song "Lighthouse," she initially saw herself as the lighthouse until something clicked.
"Then I figured out, while writing it, no one's the lighthouse. The lighthouse is what we never got to," Clarkson said. "We just couldn't get there...we're never gonna get there. We were in the dark, lost at sea, treading water, couldn't find each other, no matter how hard you swam."
The 41-year-old recalled finally saying, "I can't fix this," adding that there was "no amount of hope" that could mend the relationship.
"It actually is freeing," she said. "It's incredibly sad, and it's a dark place — fetal position on the floor crying — and there's so much loss with that, and I never experienced grief like that."
Clarkson added that, despite the tears, she felt free to be able to say, "We got to let each other go. This is not working. This is not going to pan out, and it's not working for either of us."
As a parent, Clarkson explained that having "two little kids watching" the separation added another layer of hardship.
"This is what we're going to set the bar for," Clarkson said. "I don't want my kids to be in this (kind of) relationship. I want them to aim higher."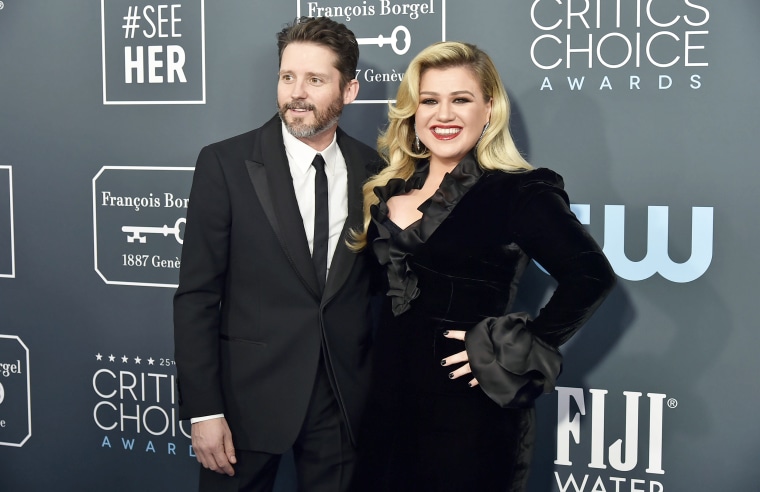 "The Kelly Clarkson Show" host filed for divorce from Blackstock in June 2020 after nearly seven years of marriage.
In March 2022, the two reached a settlement to share legal joint custody of daughter River Rose, 9, and son Remington, 7.
On the "We Can Do Hard Things" podcast last week, Clarkson opened up about why she was reluctant to finally cut things off with her ex-husband.
"I'm like, 'I can do this. I can handle so much.' My ego is like, 'I can control my actions. I can control my reactions. I can do this and I can reach this person and I can get through,'" she said.
Clarkson added, "It becomes a little bit of your ego that gets in the way."