When "The Voice" kicks off its newest season Sept. 25, it will be different from all the rest of the show's season premieres prior.
It's the first time the show will air without coach and country star Blake Shelton.
But even as the competition finds it's footing sans Shelton's cowboy boots, pop star Gwen Stefani, who is also Shelton's wife, joked she's never going to have to get used to a "post-Shelton" world.
"It's really different being on the show without him, obviously," she tells TODAY.com. "I miss him so bad on the show ... but at the same time, it hasn't been as hard as I thought it was going to be."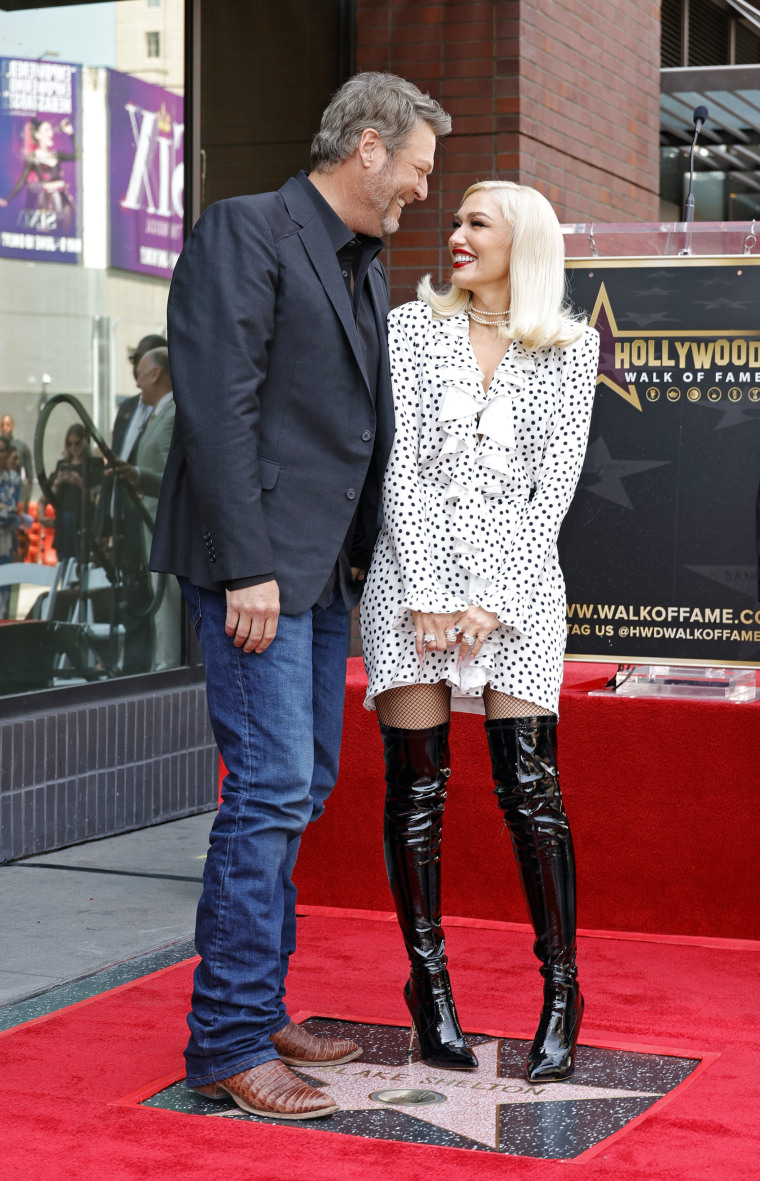 She adds that Shelton was "just so ready to have a break" that it started to weigh on him.
Shelton, who served as a coach for 23 seasons and won nine times, and Stefani famously met on the set of the show.
The two announced their engagement in October 2020 and were married — officiated by TODAY's Carson Daly — in July 2021. 
Stefani, who has been a coach six times and won once in Season 19 with Carter Rubin, says despite her hubby's experience, she's not really asking him for advice this season.
"I feel like I have to be careful pillow-talk wise because I don't want him to have PTSD," she laughs. "You know, we don't really talk about (the show) that much."
She adds that "sometimes I'll tell him, like, one thing that happened" but there's a group chat with some of the other coaches so he hears about what's going on there, too.
"The coaches, we all know each other," she laughs. "We text all the time!"
For Stefani, being a coach has been inspiring.
"It really does inspire you to be that in that kind of role, to be able to help somebody," she says. "I know it might sound like I'm just saying that from TV, but I really swear, you really do have an impact.
"It's inspiring to watch such talent and it makes you humble. You're like God, how did I ever make it?!" she laughs. "These people are so gifted and I'm so blessed that I got to do music for my career."
Season 24 of "The Voice" premieres Sept. 25 at 8 p.m. ET on NBC.