No one may be happier about Lindsay Lohan having a baby than Jamie Lee Curtis.
On April 27, the Oscar winner posted a photo that Lohan that posted of herself on her own Instagram account showing off her baby bump.
"My friend and film daughter @lindsaylohan is growing up! So thrilled for her. What a mama she will be," Curtis captioned the picture, which features Lohan in a white outfit cradling her stomach while smiling at the camera.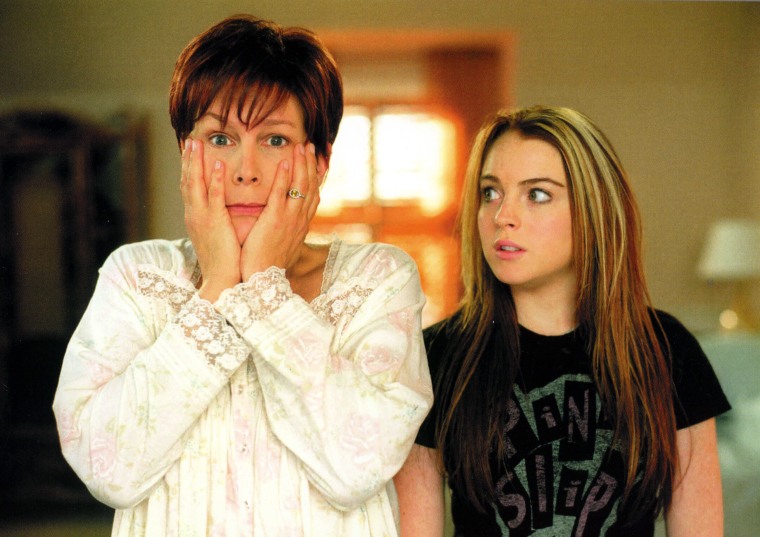 Lohan had posted that picture along with several others at what appeared to be some sort of party.
"Good times ☺️🤰So grateful for all of the wonderful people in my life!" she wrote.
Curtis and Lohan, of course, have history. They starred in 2003's "Freaky Friday," playing a mother and daughter who switch bodies.
Lohan announced in March that she was expecting her first child with husband Bader Shammas after revealing in July 2022 they had gotten married.
Since announcing they have a baby on the way, Lohan shared a photo of her baby bump.
Curtis was late to the party when it comes to former co-stars congratulating her.
Amanda Seyfried and Lacey Chabert, who starred alongside her in "Mean Girls," passed along their best wishes in her Instagram post announcing the news.
"This is WONDERFUL NEWS!!" Seyfried wrote.
"I'm thrilled for you!!!! So exciting," commented Chabert.