On "This Is Us," Milo Ventimiglia plays Mandy Moore's devoted husband Jack (or late husband Jack, depending on which part of the time-hopping plot you're watching), but in real life, she's set to walk down the aisle with someone else.
And he's just fine with that — not that anyone asked him.
Moore, Ventimiglia and their on-screen son, Sterling K. Brown, appeared on Monday's "Ellen DeGeneres Show," and they opened up about the actress' engagement to musician Taylor Goldsmith and about that slight oversight.
"I didn't get asked for her hand in marriage, like (as her) TV husband but, at the same time, I was OK with it," Ventimiglia deadpanned. "It was fine."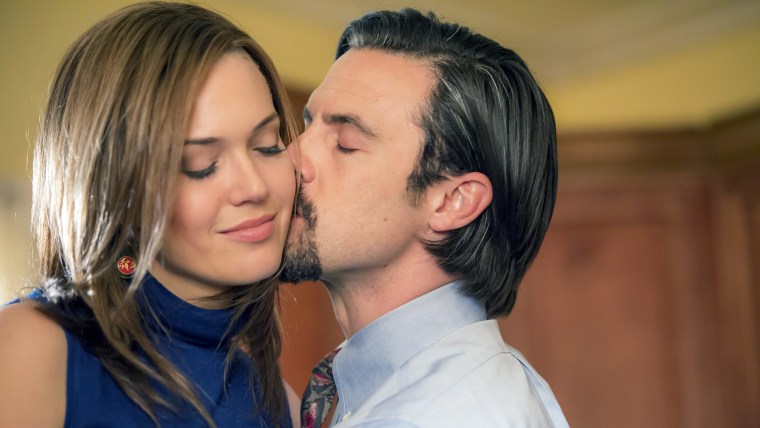 They all shared a laugh about his not-so-sincere expectation, and that's when he got serious about the match-up.
"Taylor is the kindest soul, as is Mandy — she's like the most beautiful of human beings," the leading man said. "So the two of them coming together, it's right and it's good."
Ventimiglia then looked right at Moore and added, "We're all very happy for you."
"Amen!" said Brown.
While she clearly appreciated all the support, Moore wasn't surprised by it. After all, she considers her on-screen family a real family.
"Everyone's very close with everyone's significant others and whatnot," she explained. "We're like one big family — we really are. As cheesy and gross and that sounds, we really love each other."