Dear Mandy Moore,
We know you're probably sick of people making "Candy" jokes. We bet you're like, "It's been almost 20 years, guys! Let it go!"
We get it.
It's just that when you go around wearing a gorgeous engagement ring like this: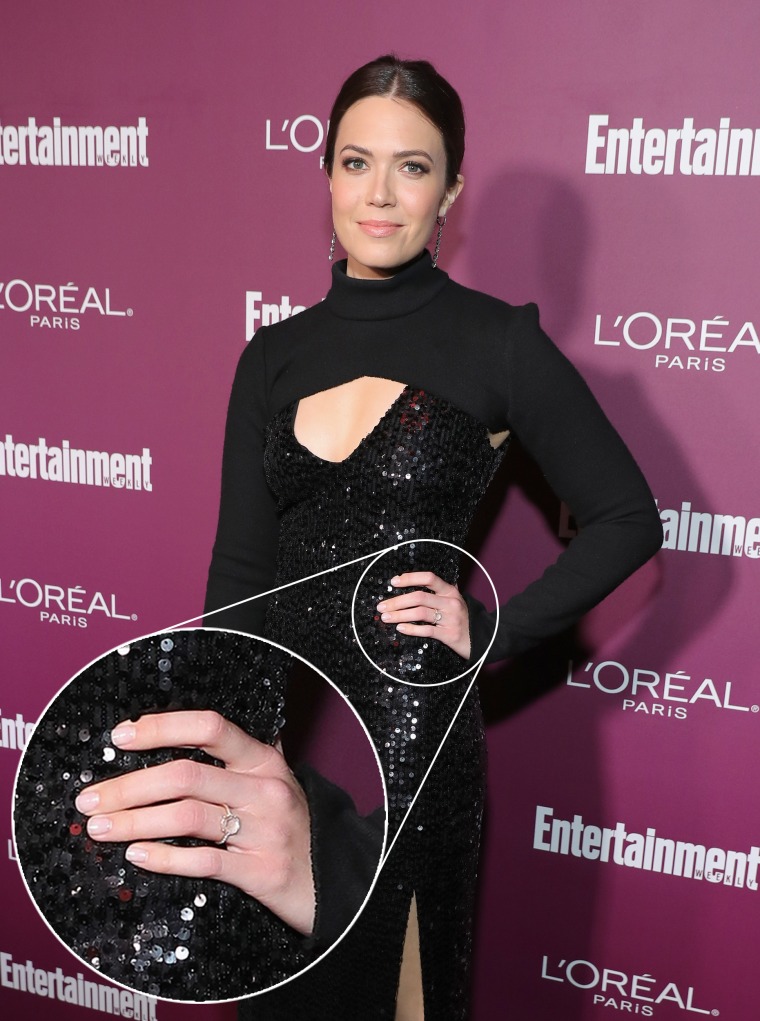 What are we supposed to say other than, girl, that is some serious rock candy?!
True, our view of the ring in these shots from Friday's Entertainment Weekly pre-Emmy party in West Hollywood is limited. Moore, 33, has yet to address her engagement on her own social media, so we'll have to wait for anything more than a red-carpet glimpse.
But clearly the woman loves a little sparkle.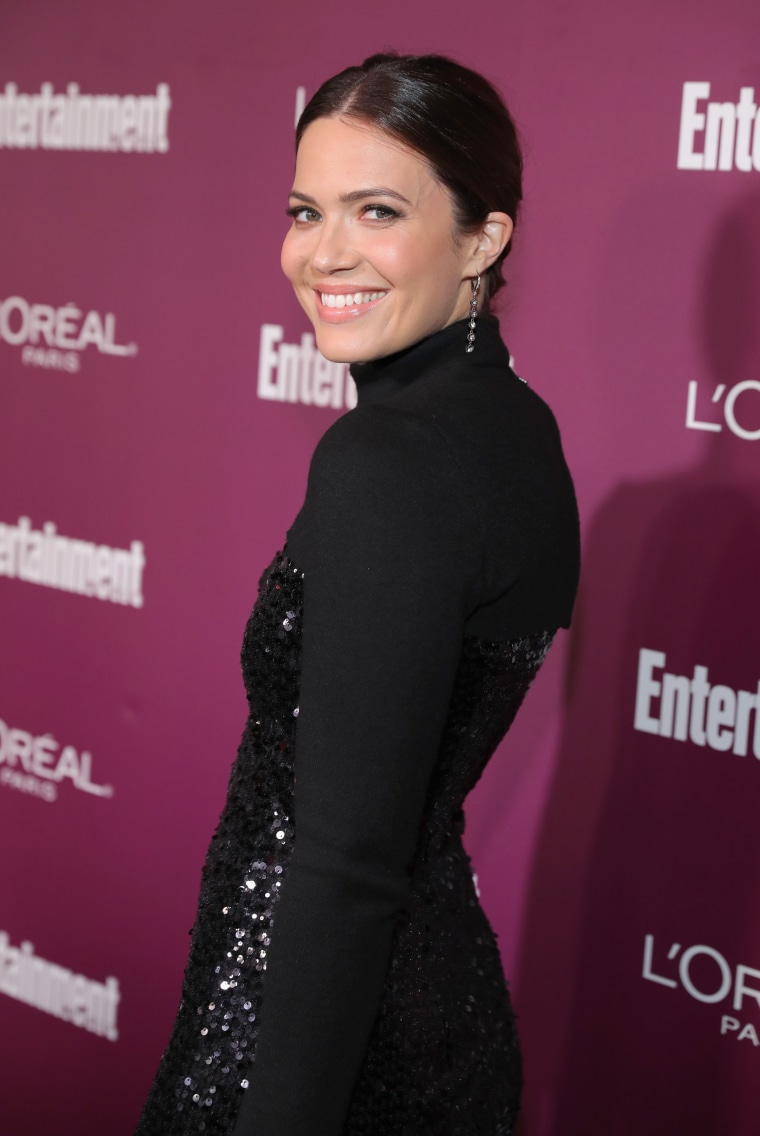 And she looks pretty darn happy in these pictures.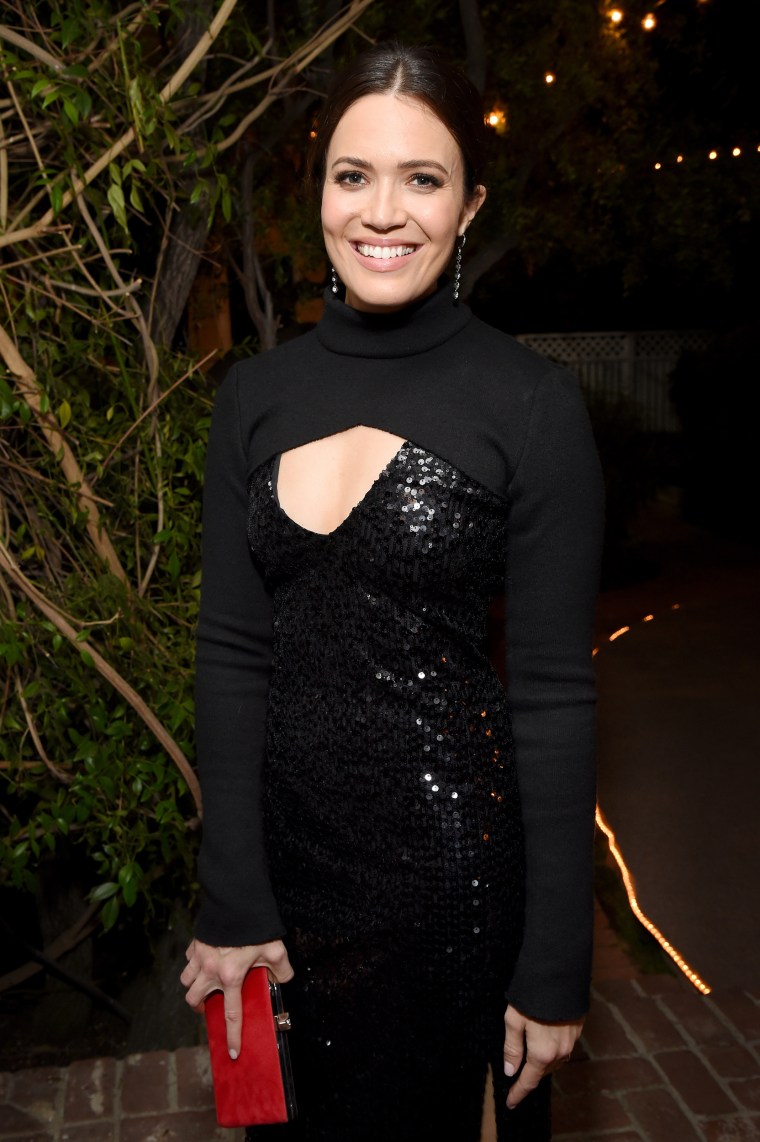 So we're betting the new addition to her left hand has a little something to do with that.
Oh, and the glow of true love and all that.
The lucky guy is musician Taylor Goldsmith, who sings and plays guitar for the L.A. folk-rock band Dawes. Moore told People in July that she intended to walk down the aisle and start a family of her own with Goldsmith "sooner rather than later."
"I would definitely get married again," said the "This Is Us" star, who was previously married to musician Ryan Adams. "My life has sort of taken unexpected twists and turns professionally and personally, but overall my journey is the reason I am here today and I feel fulfilled by everything that happened."
Clearly, Goldsmith was on the same page!
Congratulations again to the happy couple ... and we're waiting on that ring selfie, Mandy!